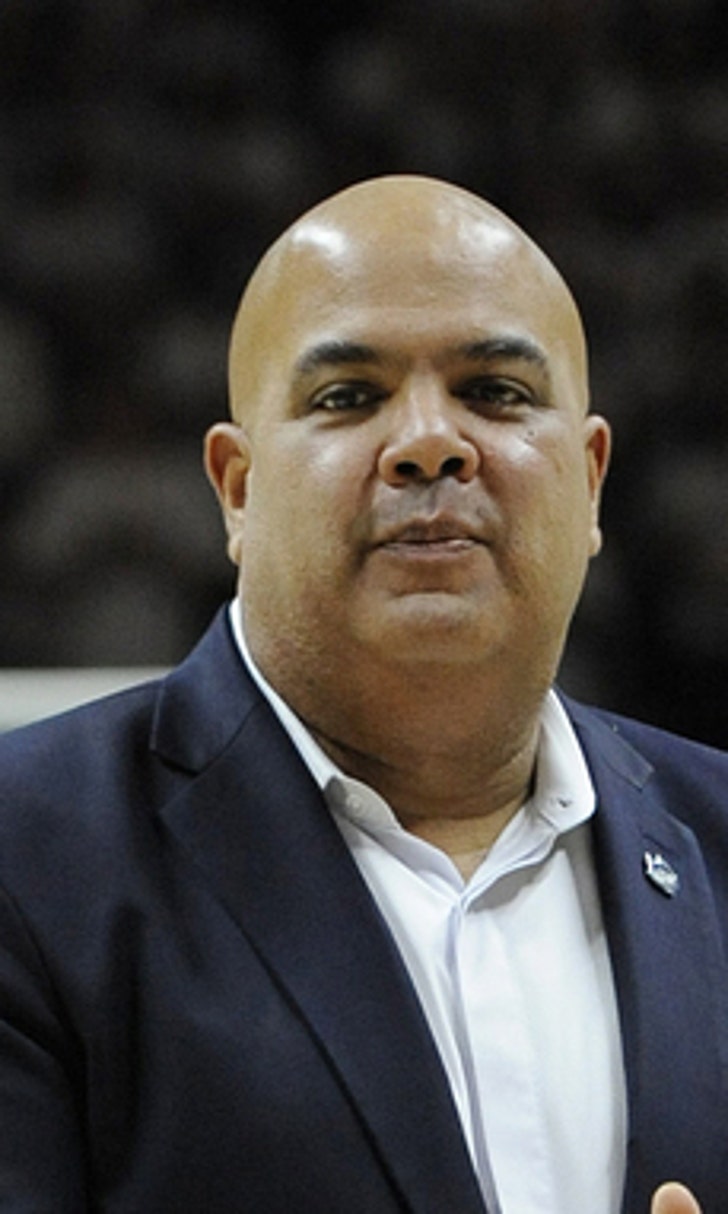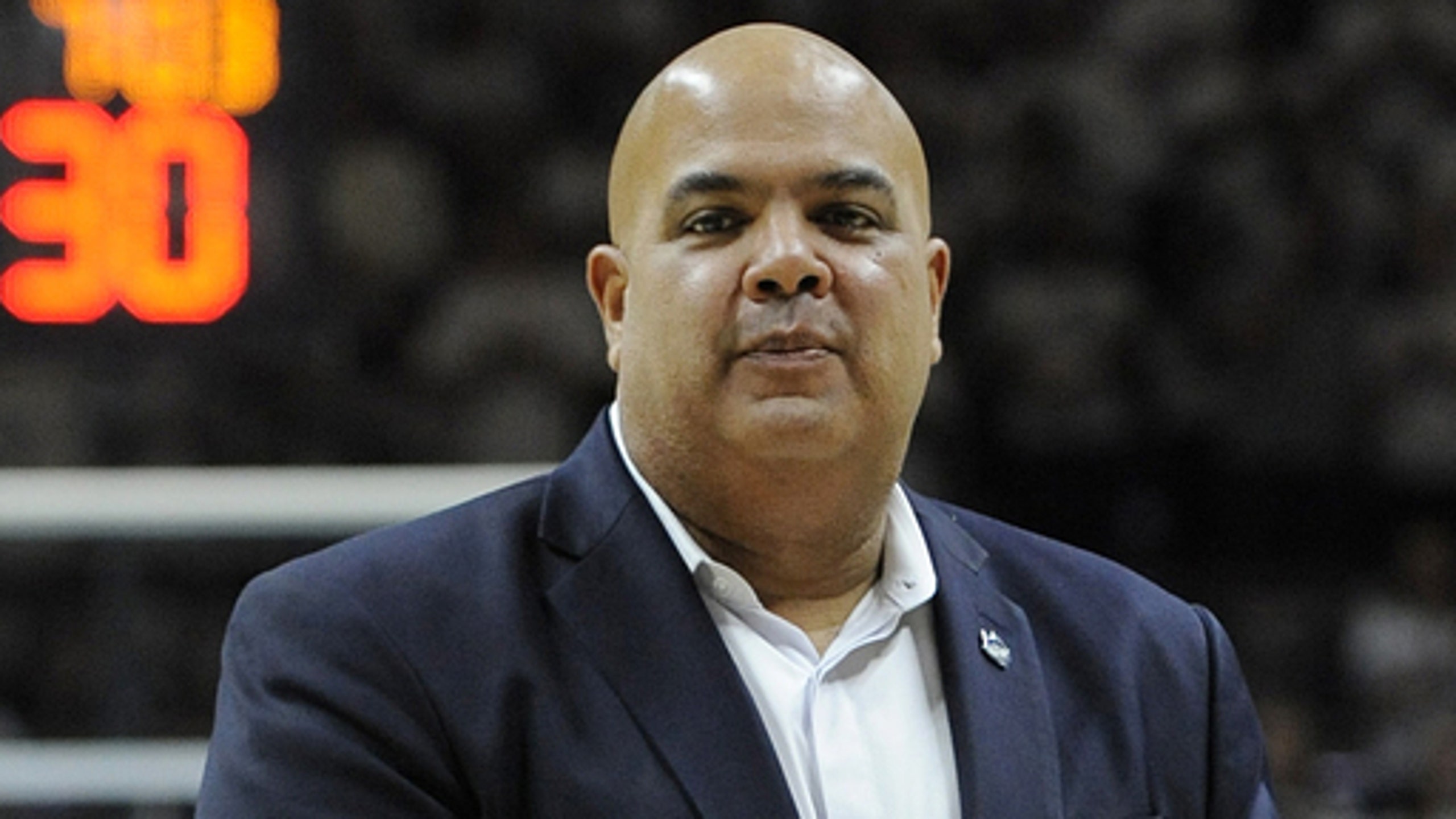 Report: New Michigan AD to be former football player Manuel
BY foxsports • January 27, 2016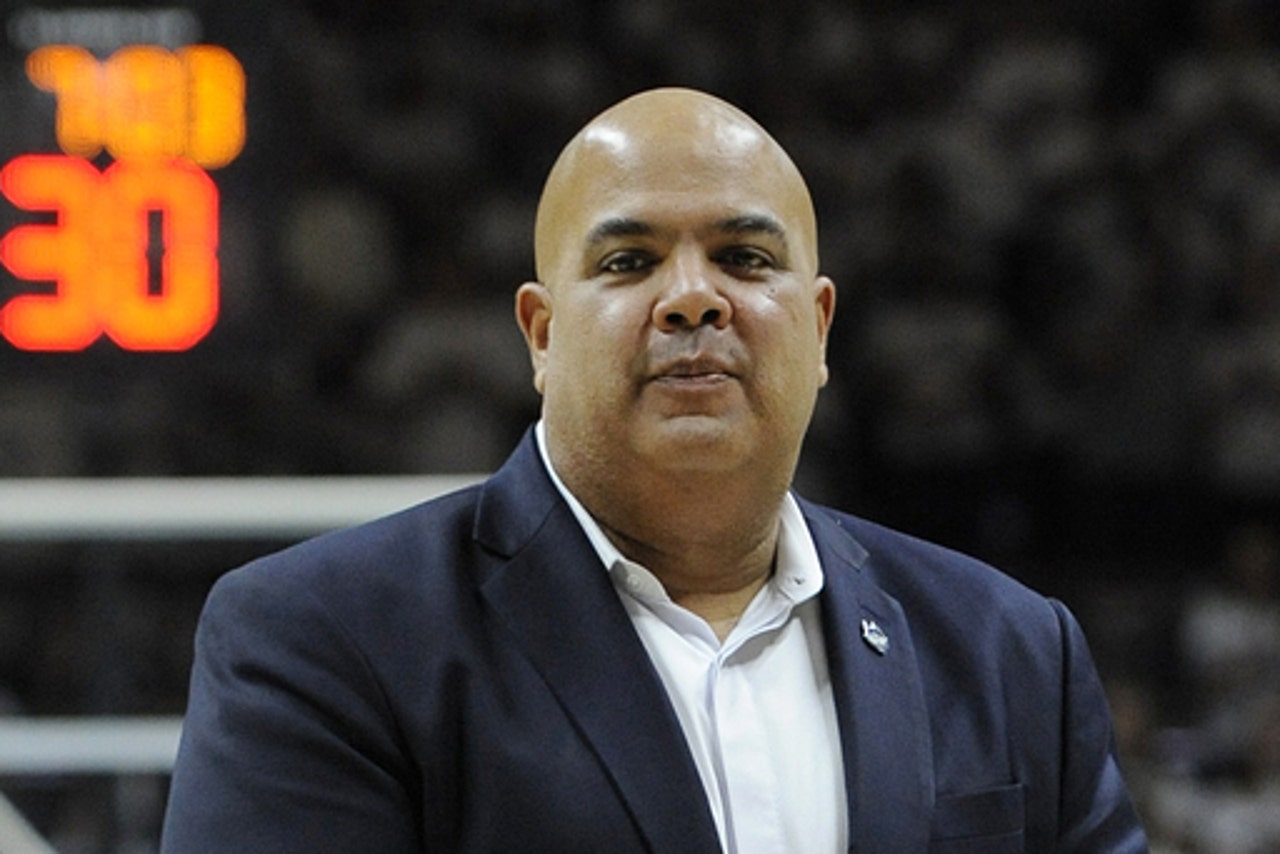 ANN ARBOR, Mich. — Warde Manuel has agreed to be Michigan's next athletic director, according to two people familiar with the situation.
Both spoke to The Associated Press on Wednesday night on condition of anonymity because they were not authorized to share details about the search.
Two high ranking Connecticut officials told The AP earlier in the day that the school's athletic director, Manuel, had been offered the same job at his alma mater. The officials spoke on condition of anonymity because Michigan has made no official announcements about the opening.
UConn President Susan Herbst confirmed that Manuel is a finalist for the job at Michigan, adding that she expects an announcement is coming from that school in the next couple days.
"He loves his alma mater, as most of us do, so it's really a great honor and it is one of the best jobs in college athletics, without question," Herbst said following a school board of trustees meeting, which Manuel also attended.
Manuel declined to comment about the potential job. He did talk about his four years in Storrs, Connecticut, which included six national championships, including dual titles for the men's and women's basketball teams in 2014.
"I'm very proud of all that (the student athletes) have accomplished," he said. "I think that UConn is going to be successful for many, many decades."
Michigan athletic director Jim Hackett said in a text message Wednesday morning: "Search is confidential until announcement."
Hackett has served as Michigan's athletic director since Oct. 31, 2014, when he came out of retirement to replace Dave Brandon after Brandon resigned. Hackett is on the school's advisory committee for its AD search but pulled his own name out of the running.
Manuel, 47, played football at Michigan under the legendary Bo Schembechler before serving for several years as an athletic administrator there. He came to UConn from the University at Buffalo, which he helped establish as a Division I program. He took over UConn's athletic department in February 2012, while the school was dealing with academic sanctions that kept the Huskies out of the 2013 NCAA men's basketball Tournament.
He navigated UConn through the retirement of Hall of Fame basketball coach Jim Calhoun, agreeing to hire Kevin Ollie, Calhoun's hand-picked successor. But he gave Ollie just a seven-month contract, signing him to a five-year deal only after Ollie had proved he could lead the Huskies to academic and athletic success.
The team has since posted back-to-back perfect academic progress reports to the NCAA.
"That's one of his legacies," Herbst said. "We are not in APR trouble. He brought high academic standards to the athletic department in a way that is permanent and lasting."
Ollie said Manuel also will be remembered for breaking down the walls among the various athletic programs and getting every team to work not for the benefit of UConn basketball or UConn football, but for the university as a whole.
"When I came back everybody had different logos on," Ollie said. "Now everything says UConn. What he's done is bring a solidarity."
The school's other national titles during Manuel's tenure were in field hockey (2013, 2014) and women's basketball (2013, 2014, 2015).
Manuel also overhauled the Huskies football program, firing coach Paul Pasqualoni and hiring Notre Dame defensive coordinator Bob Diaco in 2014. The Huskies improved from 2-10 in Diaco's first season to 6-7 last season and a berth in the St. Petersburg Bowl.
Manuel also elevated the school's men's hockey program, gaining them an invitation into the nation's premier conference, Hockey East, and hiring former Boston College assistant Mike Cavanaugh as coach.
But UConn was considered a big loser in the conference realignment battles. Manuel and Herbst were not able to secure the school an invitation to join one of the Power Five conferences, leaving most UConn teams mired in the much lower revenue-producing American Athletic Conference after the breakup of the old Big East.
Manuel was in the fourth year of a five-year contract with UConn, with a base salary of $450,000 a year and academic and athletic performance incentives that allowed him to earn up to $100,000 more each year.
"I'm going to miss him as my boss and I'm going to miss him as a friend," UConn coach Geno Auriemma said. "But at the same time, this is an unbelievable opportunity that you hope comes along once in your life, and a lot of times, it doesn't, so he's very fortunate. And I think that the job he did here at Connecticut put him in a position to be able to do what he's doing now, to go back to one of the maybe four or five top athletic programs in the country."
---
---