Liberty Flames
Liberty Flames
Perkins, Reed lead Virginia past Liberty, 45-24
Published
Nov. 10, 2018 7:32 p.m. ET
CHARLOTTESVILLE, Va. (AP) — Virginia's expanding offense gained a new playmaker, and Joe Reed's big day was a reward for his hard work.
Reed caught scoring passes of 14 and 6 yards and returned a kickoff 90 yards for a touchdown Saturday as Virginia beat Liberty 45-24.
"Joe's really made strides throughout this whole season, just making plays," said quarterback Bryce Perkins, who threw both scoring passes. "... One person doesn't tackle him. It's really hard to bring down Joe. He's like a-buck 90, maybe 200, all muscle just running full speed ahead of you. He's a hard man to stop."
Perkins also ran for two touchdowns for the Cavaliers (7-3), who clinched their first winning season since the 2011 team went 8-5. The victory came on Senior Day, when the program honored 27 fourth-, fifth- and sixth-year players before the opening kickoff.
"I think it's significant that they finished with a winning season," coach Bronco Mendenhall said. His first team, two years ago, finished 2-10. "Certainly there's more emphasis and more games to play, but seven wins is a significant mark for our program."
Virginia outgained the Flames just 389 to 354, but intercepted Stephen Calvert three times, converting two of the turnovers into touchdowns.
Frankie Hickson ran for 93 yards and two touchdowns and Peytton Pinkett ran for 117 yards and another score for the Flames (4-5). Liberty trailed just 31-21 in the third quarter before trying to convert a fourth-and-one from their own 14. Coach Turner Gill said he left the play call up to Calvert, but his pass toward Antonio Gandy-Golden was knocked away by Brenton Nelson.
"You take chances in this type of game," said Gill, whose team converted two other fourth-down plays earlier, including one for a touchdown on its opening drive.
The call was celebrated by Mendenhall, too.
"I actually admired the decision," he said. "They came to win the game."
But Perkins and Reed never let that be an option.
"Phenomenal player," Gill said of Perkins, who was 14 for 22 for 168 yards with the two touchdown passes and one interception. He also ran for 89 yards on just nine carries. "He's the key to their having a lot of success offensively and staying on the field. ... He's a very, very, very good football player and I think as he goes, they're going to go."
Virginia led just 24-17 at halftime after Liberty scored 10 points in 28 seconds late in the half, but Reed took the second half kickoff down the Virginia sideline. After Liberty answered with a 65-yard drive, Virginia's punt was downed at the Flames' 5. Liberty opted to go for it facing a fourth-and-inches from its own 14, but Brenton Nelson broke up Calvert's pass and Perkins ran it in three plays later from the 9.
R E S P E C T
Virginia linebacker Rob Snyder didn't share his coach's admiration for the Flames' decision to try and covert on fourth down from their 14. "A little disrespectful," he said. "Granted they were running on us so I'll give it to them, but we finally stopped them."
THE TAKEAWAY
Liberty: With a starting offensive line that averages 308 pounds, the Flames are looking more and more like their fellow FBS opponents. They rushed for 139 yards by halftime, nearly matching their average of 153.5 yards per game, and even stopped the Cavaliers on one of their five first-half drives when Bejour Wilson intercepted Perkins, setting up Hickson's 7-yard scoring run on the next play. The defense needs vast improvement, but almost all their skill players on offense are underclassmen, so the offense should give them an increasing chance against better competition.
Virginia: The Cavaliers seemed surprised that the Flames featured the run game so much and allowed Pickett to gain 47 yards on his first two carries, setting up Hickson's first touchdown for Liberty on a nothing-to-lose fourth-and-goal play from the 1. Virginia plays Georgia Tech and its triple option next week and will need to shore up its run defense significantly before then.
"We had prepared ... for pass, pass, pass, pass, pass," Mendenhall said.
UP NEXT
Liberty goes back on the road to play another Power Five conference school, Auburn.
Virginia gets back into ACC Coastal Division play on the road at Georgia Tech.
---
---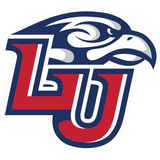 Get more from Liberty Flames
Follow your favorites to get information about games, news and more
---