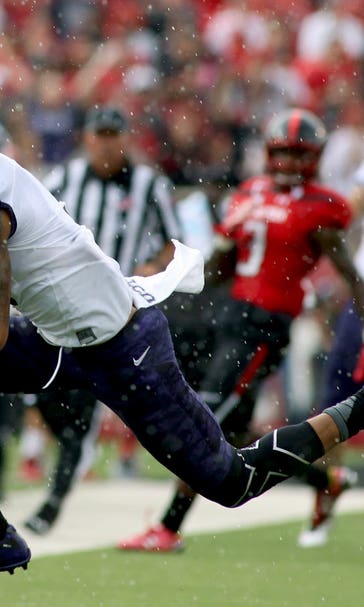 Once pins removed, Doctson will have clearer picture for Alamo Bowl
December 21, 2015

TCU star receiver Josh Doctson is expected to have pins removed from his broken left arm this week, which will give the senior All-American a better idea if he'll be able to play one final collegiate game against the Oregon Ducks in the Alamo Bowl.
TCU coach Gary Patterson said Doctson watched the team practice on Friday with his arm in a sling. While senior quarterback Trevone Boykin has been proclaimed as 100 percent for the game coming off an ankle injury that forced him out of two games late in the season, the Horned Frogs hope to have both parts of one of the most dynamic duos to ever wear a TCU uniform.
Despite missing two games and parts of two others due to his arm injury, Doctson still led the nation in receiving yards per game with 132.7. He had 79 catches and 14 touchdowns.
---
---