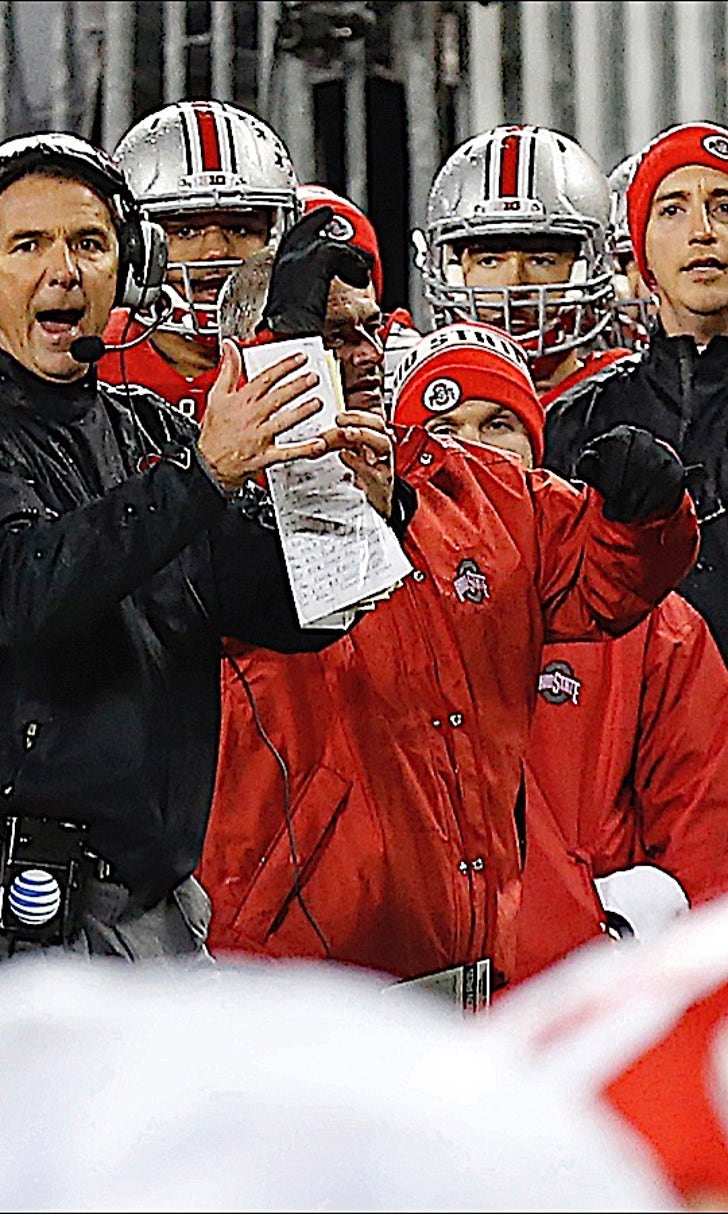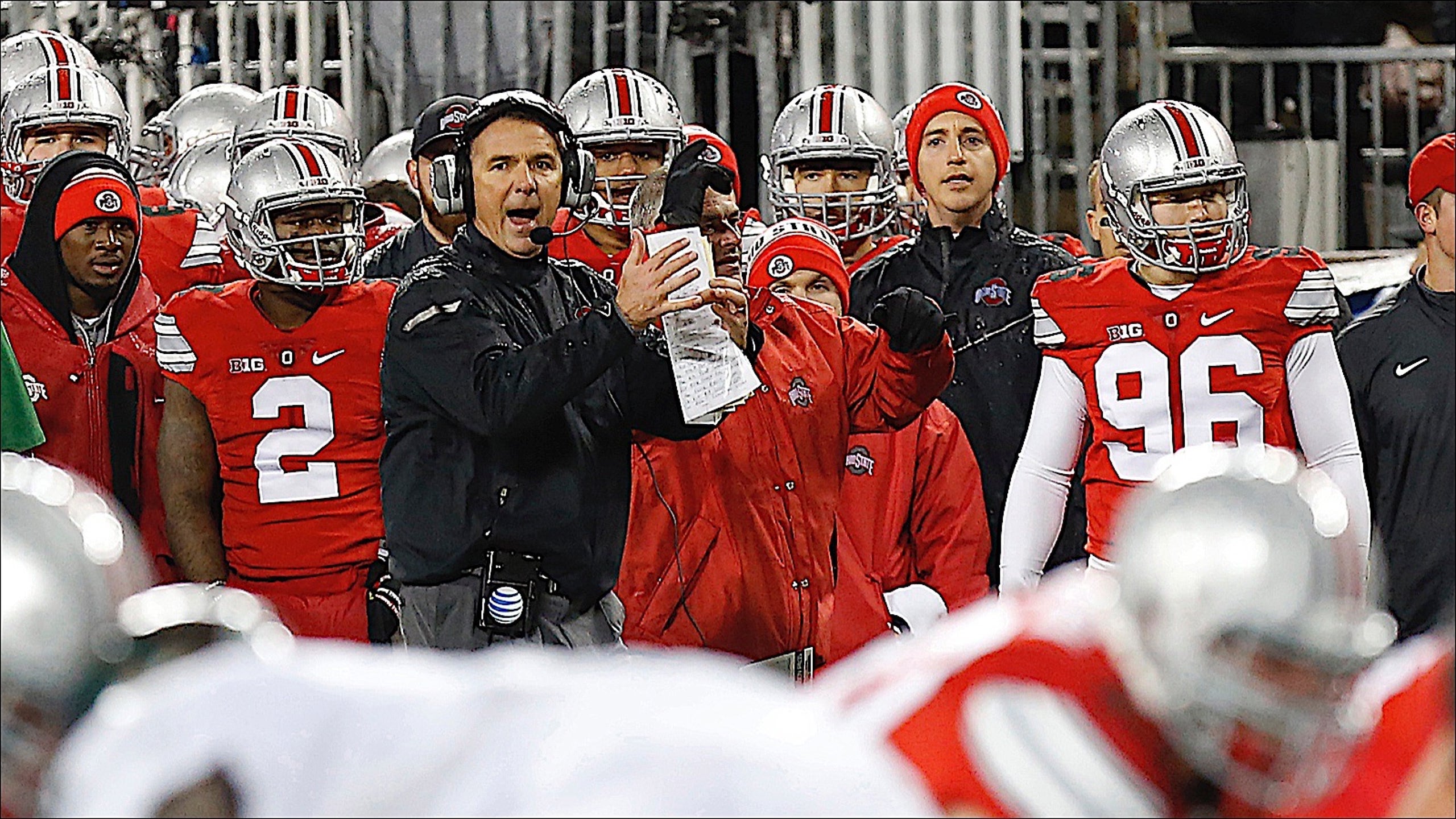 Numbers confirm why Ohio State coaching shakeup was needed
BY Marcus Hartman • January 15, 2016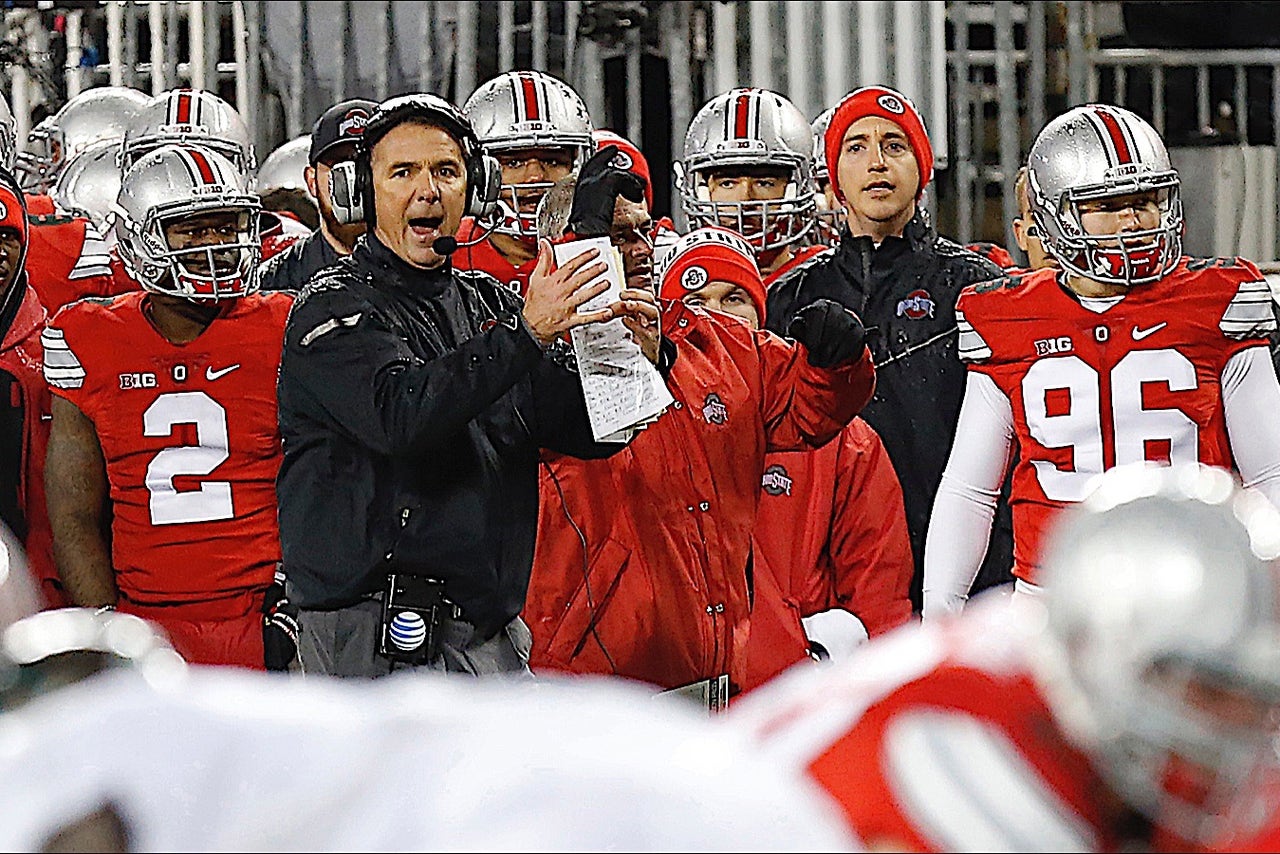 Ohio State's 2014 and '15 teams both lost one game, and they both beat Michigan and won a bowl game. 
That seems to be just about where the similarities end -- particularly when it comes to offense. 
The 2015 Buckeyes rarely looked as explosive as their predecessors until they pounded a good Michigan defense in the regular season finale. 
By then, it was too late for the Buckeyes to salvage their hopes of a national championship or even Big Ten repeat because of a loss to Michigan State in which they scored only 14 points. 
But were things really that bad? Did Ohio State regress as much as it felt, or were perceptions colored significantly by expectations? 
Well, statistically the answer would be yes, there was a clear drop across the board. 
The Buckeyes ranked lower in every major statistical category on offense, from rushing yards (264.5 per game to 245.2) to passing (247.1 to 188.8) to passing efficiency rating (167.7 to 139.9). 
Scoring was down from 44.8 points per game to 35.7, and Ohio State had the ball less, too, dropping from 31:30 average time of possession to 29:15. 
Ohio State also regressed significantly on third down, from third in the country to 58th or from a 52.0 percent success rate to 40.7. 
On the bright side, the Buckeyes committed eight fewer turnovers while playing two fewer games. 
From an advanced stats perspective, Football Outsiders numbers don't offer a reprieve for the Buckeyes, either. 
They dropped in every offensive category in S&P+ except IsoPPP, a measure of explosiveness in which they slightly improved from 21st nationally to 15th. 
The negative difference in success rate -- 51.2 percent to 46.8, or third in the nation to 22nd -- more than offset that progression. 
Overall, Ohio State went from the No. 1 offense in the country to No. 14 according to offensive S&P+, a measure that combines play-by-play efficiency and ability to create big plays. 
So nobody's eyes were deceiving them when it comes to the Buckeyes progress -- or lack thereof -- on offense in 2015, and there is not much mystery in the reshuffling of the coaching staff that was announced Friday. 
---
---