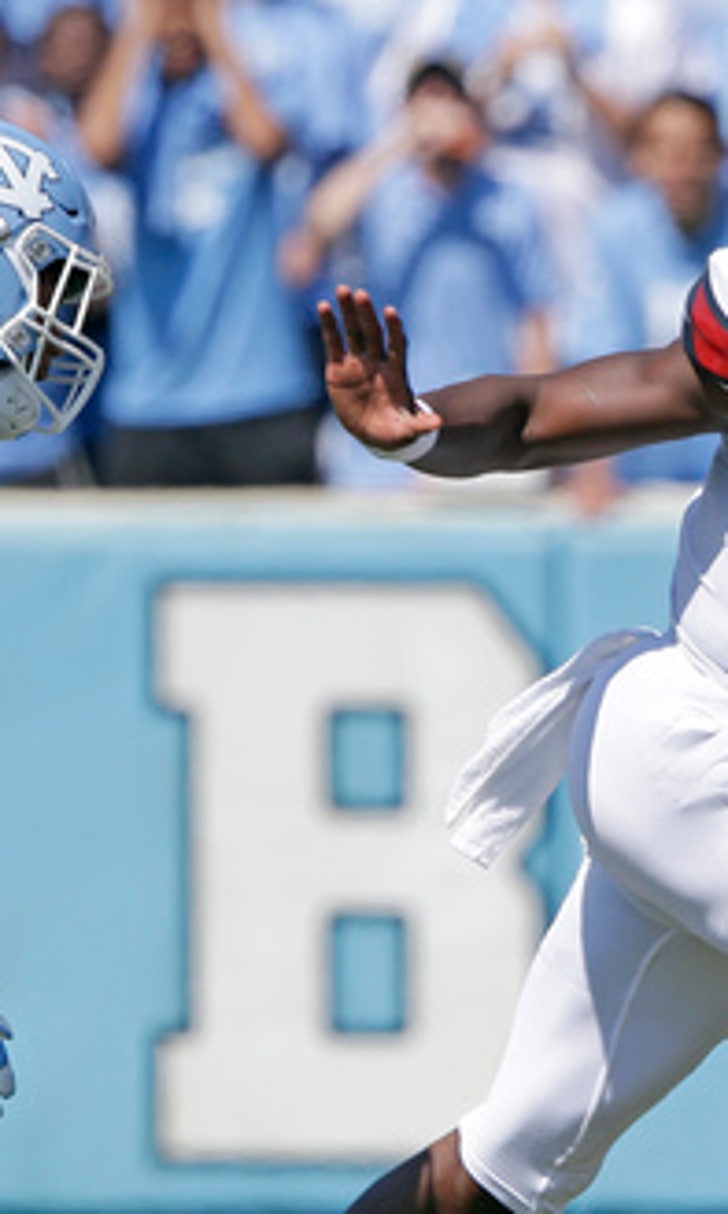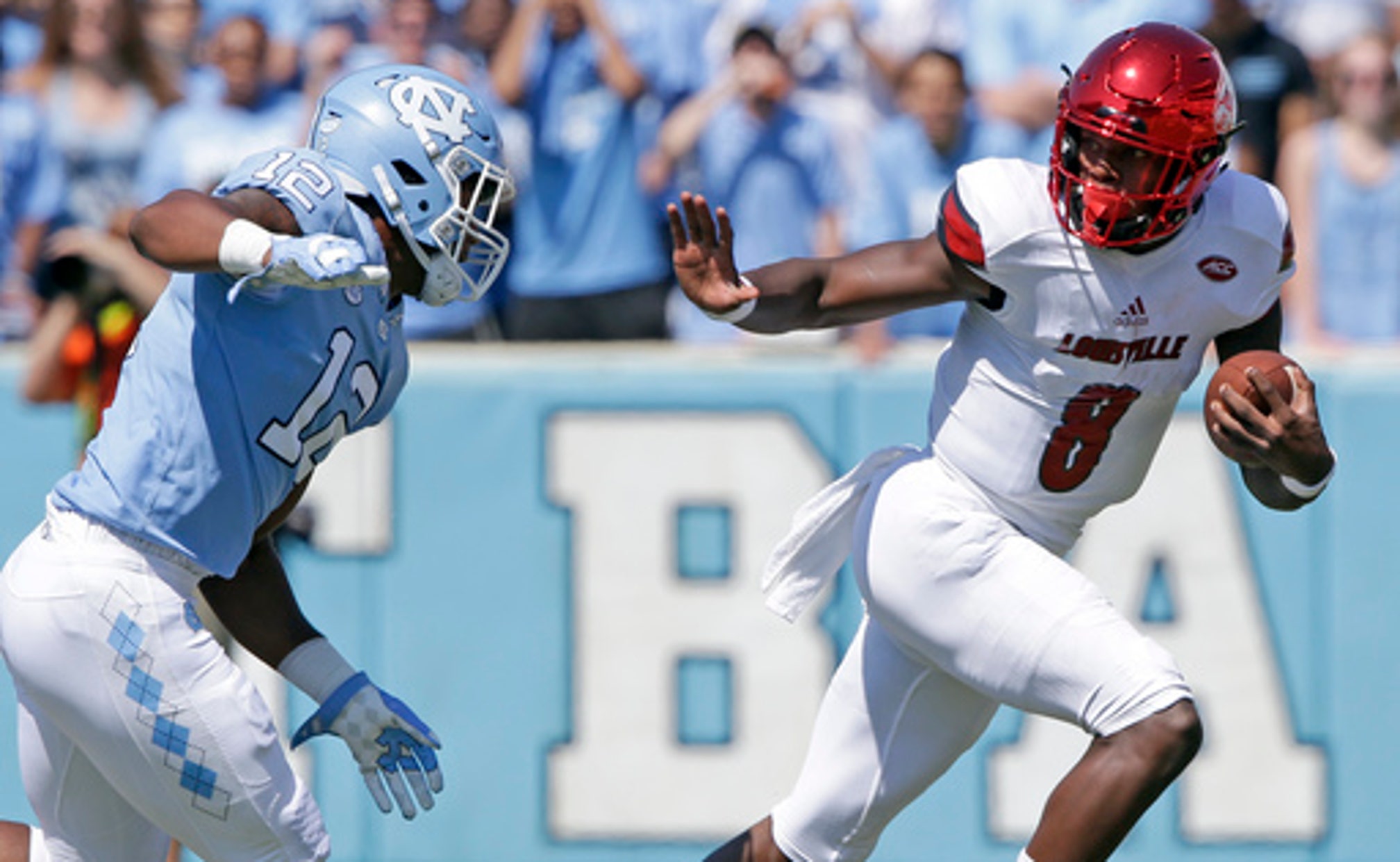 No. 14 Louisville aims for different ending vs No. 3 Clemson
BY AP • September 11, 2017
LOUISVILLE, Ky. (AP) Louisville's three losses to Clemson by a combined total of 15 points are just part of the frustration the Cardinals see as missed opportunities against the Tigers.
The most recent what-if was last October's thriller in Death Valley. Quarterback Lamar Jackson rallied the Cardinals from an 18-point deficit and Louisville led 36-28 with lead 7:50 remaining. Clemson answered with 14 consecutive points and stopped the Cardinals one yard shy of a first down at the 9 in a 42-36 Louisville loss that effectively ended the Cardinals' conference title quest.
Louisville's failure to close the deal against the Clemson is one of the multiple challenges the No. 14 Cardinals face in Saturday night's Atlantic Coast Conference showdown against the visiting third-ranked Tigers.
Said Louisville linebacker Jonathan Greenard, ''We haven't beaten these guys, so we definitely have some unfinished business.''
This matchup between the defending national champion Tigers (2-0, 1-0 ACC) and Louisville's reigning Heisman Trophy winner Jackson can establish an early favorite in the ACC's Atlantic Division and a berth in the college football playoffs.
''We've had three really good battles with them, had our opportunities and come up short,'' coach Bobby Petrino said Monday. ''So, this is something I think is real important to our players that first of all, we should have confidence that we're there and can play.
''But it is up to us to find a way to win the game.''
The Cardinals (2-0, 1-0) have had success in marquee games. Louisville's 63-20 pummeling of the Seminoles at home - a game that established Jackson as the Heisman favorite with a 372-yard, five-touchdown performance - was something of a breakthrough after two losses to FSU.
Now they need to solve the Clemson puzzle.
Petrino stressed the importance of moving on from the painful loss last season to the Tigers and thinking about what they could do the next time around.
''It's not going to be the first time you feel that way,'' Petrino said coaches told the team. ''The important thing is what do we do about it: sit around and cry or come out and practice and get better.
''We just tried to build on the fact that we came together as a team and competed extremely hard against a great football team.''
Petrino believes nothing has changed at Clemson, even with the departure of quarterback Deshaun Watson and receiver Mike Williams to the NFL.
Strong defense has carried the Tigers so far, though Petrino noted the toughness of first-year starting QB Kelly Bryant. He returned from a scary hit to lead Clemson's 14-6 victory over No. 13 Auburn , which the coach said showed a lot about his resilience.
Then again, Clemson comes in knowing some things remain the same at Louisville - particularly Jackson.
''He's so dynamic with what he does,'' Clemson defensive end Clelin Ferrell said of Jackson. ''People said he's not a good passer. You're crazy because I don't know too many guys who can put zip on the ball like he can. ... Obviously, we know he can do it with his feet. He's as dynamic a runner as they come.''
Jackson has accounted for 1,010 yards of offense through two games and is coming off a 525-yard, five-TD performance that beat North Carolina 47-35 . That has the Tigers prepared for another battle against a Louisville team out to prove it can finish what it starts.
---
More AP college football coverage: http://collegefootball.ap.org and on Twitter at http://twitter.com/APTop25
---
AP Sports Writer Pete Iacobelli in Clemson, South Carolina, contributed to this story.
---
---