Nick Saban addresses his future in the wake of Bob Stoops' retirement
BY Barry Werner • June 9, 2017
Bob Stoops may be gone from Oklahoma, but that doesn't mean Nick Saban is leaving Alabama any time soon.

At a press conference on Thursday, the Crimson Tide coach, who is nine years older than Stoops, said he will keep going.

Per Tidesports.com:

"As long as I feel good, I love doing it," the 65-year-old Saban said. "I've said this before. I've been a part of a team since I was 9 years old, and it scares me to death to figure what it's going to be like when I'm not a part of a team.
"As long as I feel healthy and I can do it, we certainly have every intention of trying to do it. If I felt like I couldn't do it to the standard that I want to do it then I think that would be time not to do it. But I certainly don't feel like that's any time soon."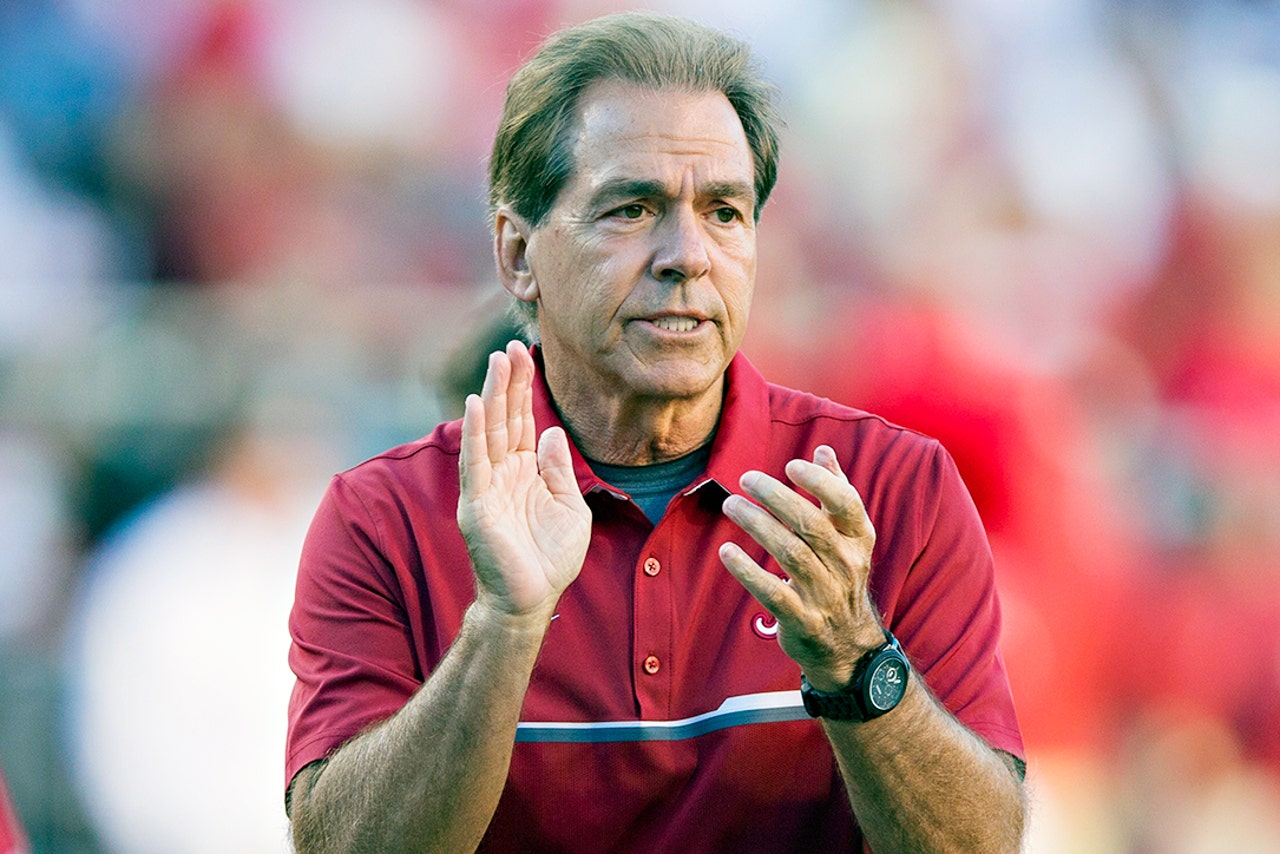 Thoughts about retirement and leaving coaching do creep into the coach's mind, however.

"I don't think that anybody can not have those thoughts," Saban said "But my thought it that I want to do it as long as I feel like I can do it. I really enjoy being around the players. I really enjoy trying to create value for them and their future whether it's their personal development, seeing them graduate, seeing them develop as football players and have opportunities in life.
"I think we do it as well at Alabama because of the team that we have as any place, and I'm really proud of that."
---
---