North Dakota State Bison
North Dakota State Bison
NDSU defense sparks quick start in playoff win over Montana
Published
Dec. 6, 2015 1:52 a.m. ET

FARGO, N.D. (AP) The rematch was no contest, thanks to turnovers, returns and four touchdowns by North Dakota State freshmen.
The four-time defending FCS champion Bison returned two of its four interceptions for touchdowns and tacked on a 100-yard kickoff return for a score in a 37-6 FCS playoff victory over Montana on Saturday, a reprise of the opening game of the Division I college football season.
''Well, that was a great dominating performance,'' NDSU head coach Chris Klieman said. ''That was as focused a group yesterday and this morning that I've seen in a while. Those guys weren't losing in the Fargodome today.''
The Bison (10-2) advance to the quarterfinal round at home against Northern Iowa, which won at Portland State 29-17 on Saturday.
Montana (8-5) beat the Bison 38-35 in the season opener in Missoula, when Griz quarterback Brady Gustafson threw for a season-high 434 yards and three touchdowns. The Griz had scored 135 points in its previous three games, after Gustafson returned from injury. Gustafson finished with a season-low 229 yards passing, including just 48 in the first half. To compound matters, the Griz were held to six yards rushing.
''It was definitely a disappointing performance for our football program,'' Montana head coach Bob Stitt said. ''We went up against a very good football team. You can't make the mistakes that we made in the game and expect to come out on top.''
Unlike the regular season game, Gustafson was under pressure from the start. He completed 10 of 24 passes in the first half, with his longest effort a 13-yard toss in Montana's second drive. The Bison had three interceptions before intermission, including a 30-yard touchdown return by Jalen Allison to make it 14-0.
''They got pressure on us every single throw,'' Stitt said, a fact that Gustafson refused to use as an excuse.
''You know, I just didn't play to the level I needed to,'' the junior quarterback said.
After spotting the Bison three touchdowns and a field goal in the first 34 minutes, the Grizzlies scored on a 75-yard drive to pull within 24-6 early in the second half and put some life into the visiting bench. It didn't last long. NDSU's Bruce Anderson returned the ensuing kickoff for a touchdown, become the first Bison player to return a kickoff for a score since 2013.
''The blockers had everything squared away. I had to just react and go,'' Anderson said.
''That was big because they took it down and scored and did some nice things,'' Klieman said of Anderson's return. ''He's fully healthy and gaining more confidence. He is such a special athlete for a true freshman.''
Tre Dempsey and Robbie Grimsley also had interceptions for NDSU in the first half. Cornerback CJ Smith capped the dominating defensive performance by scoring on a 32-yard interception return to give NDSU a 37-6 advantage early in the fourth quarter.
''It's probably the most fun game I've ever played in,'' said Smith, who missed the opener in Montana after off-season knee surgery.
With NDSU's defense in control, the Bison offense stayed on the ground and did not turn over the ball. The Bison finished with 250 yards rushing and 66 passing. King Frazier led the rushing attack with 87 yards.
Redshirt freshman quarterback Easton Stick, who took over for pro prospect Carson Wentz when Wentz got hurt, scored untouched on a 49-yard run on NDSU's fourth play from scrimmage.
''This was a big time win for our team and Bison nation. People in the stands were absolutely crazy,'' Stick said of the 18,000-plus crowd inside the Fargodome. ''They brought the juice and we just fed off them.''
Klieman said the four touchdowns by Bison freshman - Stick, Allison and two by Anderson - shows the improvement in this season and a promising future. He said NDSU is a ''much better team'' than it was in Montana 13 weeks ago.
''You don't win championships in August,'' Klieman said. ''You win them in December.''
---
---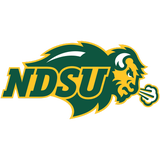 Get more from North Dakota State Bison
Follow your favorites to get information about games, news and more
---