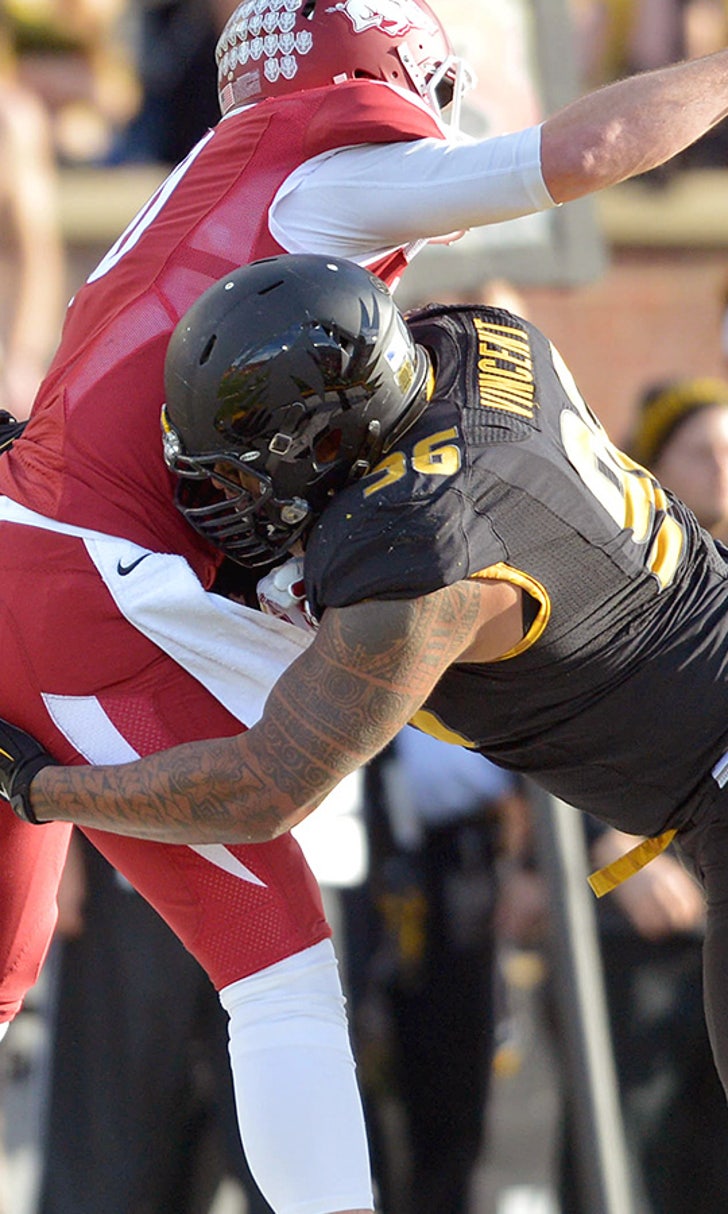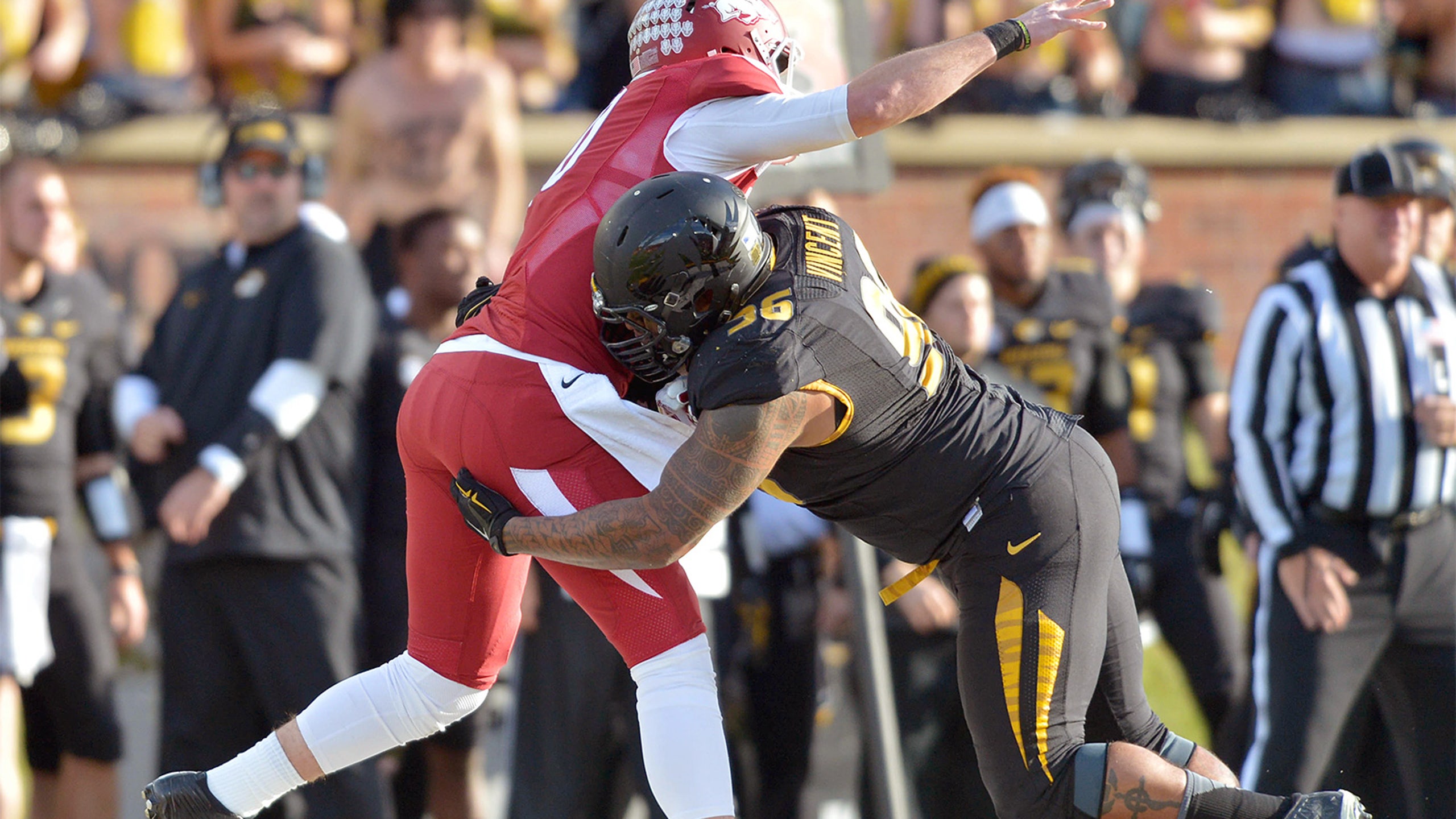 Missouri searching for their SEC rival
BY foxsports • July 27, 2015
Now having three seasons of SEC football under their belt, the Missouri Tigers are looking around the league and eyeing potential rivals in conference play. Being located in a relative outpost for teams located in the southeast hasn't exactly helped their cause. 
But don't fear Mizzou fans, two teams in particular have peaked the interest of Tiger players. 
With the East division being won by either Georgia or Missouri the past three seasons, a natural rivalry has formed between the two schools. Bulldog linebacker Jordan Jenkins knows not to take Mizzou lightly afer last season's final East standings.
"Knowing that we beat them and the way we beat them that they were the team going winning the East," Jenkins said to the Athens Banner-Herald. "They know how to win, they're not going to give up. They're going to fight until the bitter end."
The cross-divisional game against border rival Arkansas was also mentioned as a team that could form a rivalry with Mizzou.
"I don't really think we have one big rival," Missouri center Evan Boehm said. "I know Georgia's always sticking out. I think of that Georgia-Florida-South Carolina three-game span that we always have. Now that the SEC kind of said Arkansas, we're going to be the rival. Arkansas is kind of turning into the new Kansas, if you want to say. I kind of like that. Having a set rivalry, Missouri and Kansas used to play for the drum and now we're playing for the borderline showdown and all that stuff. It's really cool to be a part of big games. We play in the best conference in the nation so I don't really think you can pick out just one rivalry game."
While only teams currently stand out right now as logical rivals, after a few more seasons of play in the SEC, the Tigers are sure to have their share of rivals to battle in a league known for hatred and animosity among its members. 
(h/t Athens Banner-Herald)
---
---