Brian Lewerke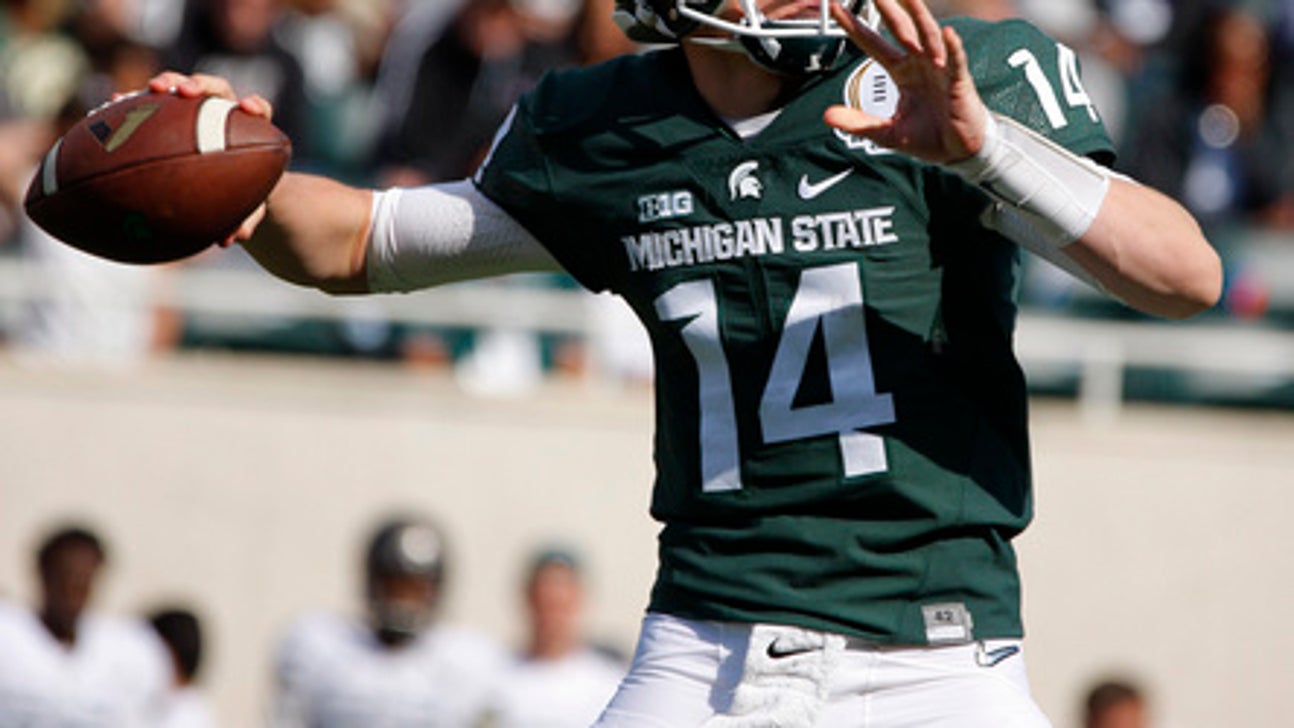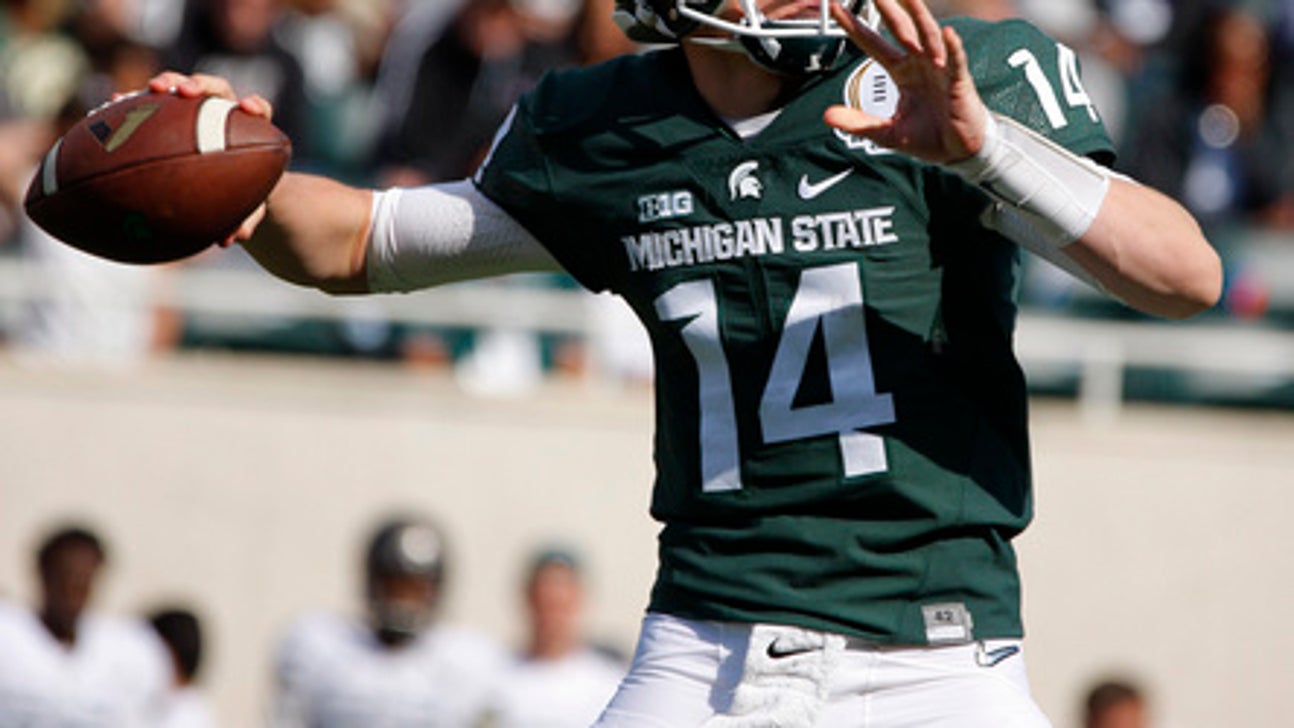 Brian Lewerke
Michigan St's Lewerke is 'the guy to beat out' at QB in 2017
Updated
Mar. 4, 2020 7:03 p.m. ET

EAST LANSING, Mich. (AP) After spending about a half-hour addressing Michigan State's atrocious season and what the Spartans need to do to rebound, coach Mark Dantonio provided some unexpected clarity about the quarterback situation.
Brian Lewerke is the favorite to start in 2017.
''I think he's done enough to warrant him to be the guy to beat out,'' Dantonio said. ''He's the guy.''
Lewerke missed all of November with a broken leg after showing promise in limited duty as a redshirt freshman. Michigan State loses senior Tyler O'Connor, who made most of the starts at quarterback this season. Lewerke started twice and Damion Terry started once.
Michigan State won the Big Ten in 2015 behind quarterback Connor Cook, but with Cook now in the NFL, the Spartans fell to 3-9 this season. Lewerke completed 31 of 57 passes for 381 yards. He threw for two touchdowns and an interception.
''Probably would have been our guy through the last four games,'' Dantonio said.
Lewerke's two starts came in October losses to Northwestern and Maryland. O'Connor started the next game against Michigan, but Lewerke came on and played well in the fourth quarter. That was his final game of the season, however. Terry will be a fifth-year senior next year, and he started this season's finale at Penn State.
''Damion's been in and out with injuries and he played well in the Penn State game,'' Dantonio said. ''But he's got to maintain his health.''
Messiah deWeaver, who redshirted this season, could also contribute at some point. The final question of Dantonio's news conference was actually about deWeaver. Dantonio talked a bit about him before changing the subject to Lewerke and the potential he'd shown. It was then that he said Lewerke is entering next year a bit ahead of everyone else in the pecking order.
Lewerke has been expected back for spring practice, and Dantonio updated his status earlier in Thursday's news conference.
''He's out of the boot and he's walking and he'll progress from there,'' Dantonio said. ''Probably come back here after break and be able to be moving some, rehabbing.''
Michigan State's fall was swift this past season after the Spartans won the Big Ten in 2013 and 2015. They hadn't had any kind of down year since 2012, when they barely qualified for a bowl. That was after the departure of Kirk Cousins and before Cook blossomed into a star at quarterback.
The 2016 season was a similar situation, with Michigan State struggling to replace a standout passer. Only this time, the record was even worse.
''Quarterbacks obviously are a big part of everything, and that's not to lay everything on our quarterback position, but all you've got to say is we played three quarterbacks this year,'' Dantonio said. ''What would you expect? And all three of them were injury related, all three of them injury related in the end. Somebody got knocked out here, knocked out there. So that's not occurred since we've been here.''
NOTES: Dantonio says he's not planning any changes to his coaching staff. ''It's the same staff we won the Big Ten championship that everybody was celebrating last year,'' he said.
---
More AP college football: www.collegefootball.ap.org and https://twitter.com/AP-Top25 .
---
Follow Noah Trister at www.Twitter.com/noahtrister
---
---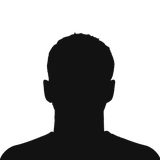 Get more from Brian Lewerke
Follow your favorites to get information about games, news and more
---