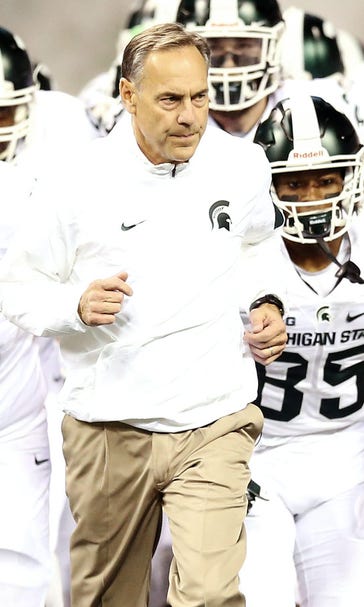 Mark Dantonio gets raise from Spartans, and he deserves every penny
BY foxsports • February 19, 2016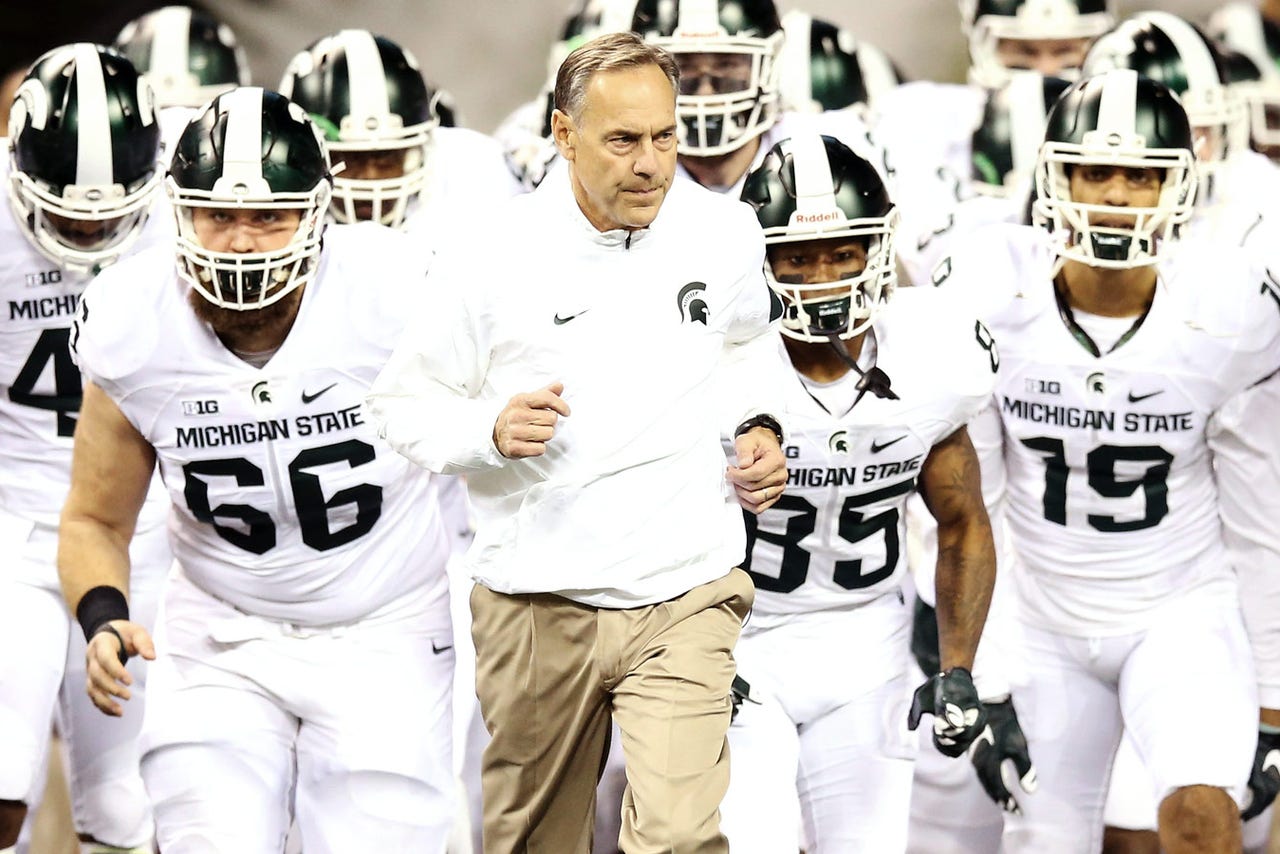 Other college coaches get more attention, but few get better results than Michigan State's Mark Dantonio. On Friday the school rewarded Dantonio for elevating the Spartans program to the nation's elite by increasing his salary from $3.67 million to $4.3 million per year, MSU announced. And it's not a stretch to say that the guy has more than earned the pay raise. In fact, by today's college football standards, Dantonio is still a bargain for MSU.
The Spartans are 36-5 in the past three seasons and have won two Big Ten titles in that stretch. Dantonio is also 5-1 in that time against archrivals Michigan and Ohio State. The 59-year-old Dantonio is the first coach in Big Ten history to record five 11-win seasons in a six-year span (11 in 2010; 11 in 2011; a school-record 13 in 2013, 11 in 2014; 12 in 2015).
The amended contract also provides Dantonio with post-coaching employment for one year if he retires before Jan. 15, 2020, with a salary of $1 million. In addition, Dantonio no longer has a buyout provision in his deal if he leaves. AD Mark Hollis also announced that nearly $250,000 has been allocated to enhance the salaries of the assistant coaches.
"With three-straight Top 10 finishes and two Big Ten Championships during that same period, Mark Dantonio and his coaching staff have built an elite football program," Hollis said. "Michigan State's football brand has never been stronger. We're so excited about the future of our football program under Mark's leadership and direction.
"The amended contract and enhanced compensation reflect his and his coaching staff's value in the current marketplace. These updated figures ensure that Mark and his assistants remain in the upper tier of the Big Ten.
"Mark and his staff have created a winning culture as well as an environment that encourages current and future student-athletes to pursue excellence in the classroom, in the community and on the playing field. It's obvious that Mark and his assistants are committed to building relationships that will last well beyond their four- or five-year college experience."
Michigan State was 14-21 in the three seasons before Dantonio took over. 
Bruce Feldman is a senior college football reporter and columnist for FOXSports.com and FS1. He is also a New York Times best-selling author. His latest book, "The QB: The Making of Modern Quarterbacks," came out in October 2014. Follow him on Twitter @BruceFeldmanCFB and Facebook.
---
---