TCU Horned Frogs
TCU Horned Frogs
Mailbag: Why a resurgent Oklahoma should scare Notre Dame
Published
Nov. 18, 2015 9:00 a.m. ET

If there's one constant in college football, it's that debating hypothetical end-of-season scenarios all but guarantees that particular scenario will never actually come to pass.
But I've also learned that ignoring them is futile because that's what everybody wants to talk about.
What are the odds the Big 12 champion passes Notre Dame in the playoff rankings, assuming both are 11-1? Notre Dame will have the stronger schedule overall and the best loss, but the other team will have won a conference. Thoughts?
-- Alec Scotty, La Grange, Ill.
It depends on a lot of moving parts, beginning with which one-loss team we're talking about. Baylor, as far as I'm concerned, is already eliminated. With that lousy schedule -- their opponents to date are a combined 36-53 -- the Bears could not afford even one loss. Oklahoma State (44-55) is in slightly better shape, but it's hard to imagine the Cowboys overcoming a late-November defeat. And the committee has apparently thrown in the towel on injury-riddled TCU, which has now dropped all the way to 18th -- behind even North Carolina. That's cold.
Oklahoma is the potential Big 12 champ that should scare Notre Dame. If the Sooners beat both TCU (preferably with a healthy Trevone Boykin) and Oklahoma State, the latter on the road and potentially against an 11-0 team, it will end the season with three straight Top 25 wins, two against Top 15 teams. Notre Dame can beat one Top 15 team, Stanford, but otherwise needs Navy or USC to win out. The Sooners could also finish with wins over as many as nine bowl-eligible teams. (5-5 Akron, 5-5 Tulsa, 5-4 West Virginia and 3-6 K-State still need to get there.) Notre Dame's best-case scenario is likely five (Navy, USC, Temple, Pittsburgh and Stanford.)
But of course, there's the pesky issue of that Texas loss. At this point we know the committee rewards teams for whom they beat much more than they punish them for losses -- but the 'Horns might finish 4-8. The committee forgave Ohio State for losing at home to Virginia Tech last year, but the Hokies at least finished 6-6. I'm still inclined to believe the committee would treat it as an aberration -- an out-of-character performance for both teams in a rivalry game where that frequently happens -- and thus give the Sooners the edge over the Irish. But if they went in the opposite direction, and if Jeff Long came out afterward and said, "Sorry, that Texas loss was just too bad to ignore," I'm not sure I could fault him.
I would, however, strongly object if he came out and said, "Notre Dame beat Texas 38-3 in Week 1, Texas beat Oklahoma 24-17 in Week 6, therefore Notre Dame is better than Oklahoma." Oh, how I hate the common-opponent game -- especially when it involves games played two to three months ago. Case in point: "Ole Miss beat Alabama, Memphis beat Ole Miss, therefore Memphis is better than Alabama." Or, "Michigan State beat Oregon, Nebraska beat Michigan State, therefore Nebraska is better than Oregon." It's so stupid. And yet the official committee protocol does list "comparative outcomes of common opponents" as one of the criteria.
Honestly, I've got less of a problem with "it was raining" or "it was 9 a.m. on their body clocks" than I do with the transitive property.
If the SEC was in the scenario that the Pac-12 is today, wouldn't the narrative be changed to "this level of parity shows just how deep the conference is" as opposed to the current narrative of "there are no great teams in the Pac-12?"
-- Michael Galvin, Long Island, N.Y.
It'd likely be the narrative during SEC on CBS broadcasts, but not likely much anywhere else.
The Pac-12 is deep, but the league did not end up in its current predicament because the teams cannibalized each other. They just didn't get it done in non-conference season. Stanford lost to Northwestern. Oregon lost to Michigan State. USC lost to Notre Dame. Washington State lost to Portland State. Utah was the exception in beating Michigan but losing twice in league play.
So the SEC equivalent to Stanford would be if Alabama lost not just to Ole Miss but Wisconsin, and the equivalent to Utah would be something like Tennessee beating Oklahoma but losing to Arkansas and Georgia. I don't think you'd hear much sympathy for either.
There will be two-loss teams in the playoff at some point, but it would take quite the nuclear scenario down the stretch here for that to happen this year. And in any year, even the SEC knows that once everyone in your league loses twice, you're going to need a lot of parity elsewhere to get a team into the playoff.
Dear Stewart, LSU fan sites are already posting lists of coaches most likely to replace Les Miles. What are the odds of this happening? Also: How do you think LSU will finish out? Did playing 'Bama break the Tigers?
-- Will West, Hewitt, Texas
I was ready to completely mock this question until The Baton Rouge Advocate's Scott Rabalais, as connected as they come on the LSU beat, wrote a column Tuesday night saying "strong indications are that he [Miles] will be coaching for his very job" these next two games against Ole Miss and Texas A&M -- which seems absolutely baffling. But then again, there's been a faction of the LSU fan base calling for his head nearly every time he's lost a game there the past 11 years, and particularly since that galling 21-0 loss to Alabama in the 2011 BCS title game. Twitter is hardly a representative gauge of public opinion, but when I retweeted this article Tuesday night I got back a whole bunch of responses to the tune of "It's time for him to go."
Be careful what you wish for, LSU fans.
Miles has won nearly 70 percent of his SEC games and finished in the Top 20 in all but two of his first 10 seasons. Furthermore, he's currently sitting on the No. 1 recruiting class in the country and will bring back Leonard Fournette, Malachi Dupre, and a host of other stars in 2016. This is hardly a broken program. In fact, I seem to recall LSU reaching No. 2 in the playoff rankings . . . what was it? . . . Oh yeah, that's right. Two weeks ago!
Get a grip, people.
As for the last part, LSU managed to mask deficiencies on its offensive and defensive lines against what turned out to be a fairly light first seven games and is being exposed now that it's facing more physical opponents. It could run into the same problem this week against Ole Miss. And yes, it's possible that Alabama broke the Tigers, because it's been doing that all year. Outside of Arkansas, seemingly every SEC team it's faced laid an egg shortly thereafter. It takes more than a week to recover from A'Shawn Robinson and Jonathan Allen.
Stewart, as an SEC fan, I completely agree with your Mailbag comment last week that the SEC is the worst it's been since before 2006. My question is why? I think it has to do with so many quality coaches (Kevin Sumlin, Hugh Freeze, Mark Stoops, etc.) drawing five-star talent away from the traditional powers and spreading it across all 14 teams. If this is true, do you see a similar fate for the Big Ten since it seems to be making similar coaching upgrades over the last few years.
-- Jeremy, West Palm Beach, Fla.
That's a reasonable theory, but it assumes that there's only a finite amount of players that get distributed among the 14 schools. In reality, Alabama, for one, has greatly widened its geographic net during the course of Nick Saban's tenure. Some of its best players, including DE Jonathan Allen (Virginia), CB Minkah Fitzpatrick (New Jersey) and DB Cyrus Jones (Maryland) are from non-SEC states. Ditto Texas A&M, as QB Kyle Allen and WR Christian Kirk are both from Arizona. For the most part, the same schools that were signing Top 10 classes five years ago (Alabama, Florida, LSU, Tennessee, Auburn) are signing them now.
For the most part, I think it's as simple as the poor quarterback play. Just three SEC quarterbacks -- Arkansas' Brandon Allen (10th), Ole Miss' Chad Kelly (20th) and Mississippi State's Dak Prescott (29th) -- rank in the top 30 nationally in pass efficiency. To put that in perspective, the American has three (Cincinnati's Gunner Kiel, Memphis' Paxton Lynch and Houston's Greg Ward Jr.) in the top 16. And as I wrote about earlier in the season, a few teams have really struggled to reload on their offensive line. Arkansas, to its credit, has continually gotten better in that area and is now playing as well as any team not named Alabama. Unfortunately for the conference, that same Arkansas team -- which could finish 6-2 in league play -- also lost to Toledo and Texas Tech. Not a good look.
Are you going to continue your season-long commitment of picking against the Gators this week when they play Florida Atlantic?
-- Travis White
Hey, get your facts straight. I picked them to beat Georgia. I only picked against them when they played Tennessee . . . and Ole Miss . . . and Missouri . . . and LSU (got that one) . . . and South Carolina.
Stay tuned for my Florida State pick.
Stewart, have you ever been more wrong about a team than you are Florida this season? Not just your preseason prediction (5-7), but also picking against them every week since the season started.
I can think of one -- 2012 Florida. That team went 11-2 and I don't believe I picked either the wins or losses correctly.
Hi, Stewart. Has any coach not named Kirk Ferentz gone from being on the imminently fired list after Week 1 to the engineer of arguably the best run in college football this year like Mike Leach? Washington State is a missed field goal away from being in the driver's seat in the Pac-12 North, and the Cougars have a potent passing attack and a credible defense. I am entertained each week by their late-night performances. Hopefully the rest of the nation will be treated to their games this year while it is light outside.
-- Tom, Los Angeles
I never felt he was in imminent danger of losing his job, though I did indeed field a Mailbag question about that very topic after Week 1.
I figured Wazzu would be better this season, which made the Portland State loss that much more puzzling. That being said, I never would have predicted the Cougars to have a shot at finishing 9-3, which they will if they beat 4-7 Colorado and 4-6 Washington. Leach, who's now been there four years, did not have quite the immediate impact I expected, and in fact regressed from Year 2 (6-7) to Year 3 (3-9). QB Luke Falk (70.3 percent, 4,067 yards, 35 TDs, 8 INTs) has been exceptional, and Leach finally has the kind of deep, experienced receiving corps he routinely cultivated at Texas Tech.
Wazzu is no longer alive for a Pac-12 championship berth, though it could still tie for first if Stanford loses to Cal. And here's how thin the line is between playing for a Rose Bowl or the Holiday Bowl. You mentioned the missed last-second field goal in the Cougars' loss to Stanford, but don't forget, its other Pac-12 loss -- 34-28 to Cal on Oct. 3 -- came on a 24-yard Jared Goff touchdown pass with 42 seconds left. The Cougars are essentially 45 seconds from being undefeated in the conference right now, in which case we'd all be arguing over whether a team with an FCS loss deserves a shot at the playoff.
Hi, Stewart. What do you think would happen if Ohio State beats Michigan State but Michigan wins out, beating both the Buckeyes and then Iowa? That leaves the committee with a couple of one-loss non-champions (Ohio State and Iowa) and a two-loss league champion. I'm thinking that creates a throwback Rose Bowl with the Pac-12 champ vs. the Big Ten champ and no playoff team from either.
-- Jeff Donat
Well, at some point they'd still have to find four teams. So if you're removing two of the five conferences, then you're assuming either Notre Dame is one of the four, or the ACC, SEC or Big 12 is producing two playoff teams. The latter does not seem realistic, and just for fun, let's assume the Irish lose to Stanford. Even better, let's also assume Utah wins the Pac-12 at 11-2. Suddenly the Pac-12 is back in the playoff, because I assume the Utes would get in before the Wolverines. Now, same scenario but it's 11-2 Stanford instead of 11-2 Utah. Are you taking a two-loss Big Ten or Pac-12 champ, or a one-loss Ohio State or Iowa?
I wish I had an answer for you, but can't see that far in the future, and frankly, my head hurts just from typing all that.
Jeff Long, Jeff Long, Jeff Long -- this entire process seems to have become about him and his personnel preferences rather than about college football. The Oklahoma team that is on the field now is vastly different than the team that showed up in Dallas. Comparing Notre Dame/Texas vs. OU/Texas is a moot point. So if Jeff Long is still hanging on to that, he's the one that should be moved down in the rankings and kicked off the selection committee.
Give me more Christmas and less Jeff Long!
-- Bill Brandenberger, Kathmandu, Nepal 
I don't know. Christmas comes once a year. Jeff Long drops off gifts every Tuesday.
Boise State just lost to New Mexico. Are the days of Boise State being a "BCS buster" (or whatever you call it now) over? If their days are done, then who could be the next Boise State to play and win against the big boys? Will it ever happen again since top coaches keep going to bigger jobs and never stick around to build it up?
-- Jeff Hostetler, Pensacola, Fla.
Boise State did just bust the New Year's Six only a year ago and beat one of the big boys (Arizona) in the Fiesta Bowl, so I wouldn't go declaring the Broncos over just yet. But clearly Boise's aura is not what it was just a few years ago. For more than a decade, we just considered it a given that no one can go in and win on the blue turf. From 2002 to '10 the Broncos did not lose a single regular-season home game. When the streak finally ended in 2011, it came on a last-second missed field goal against a very good TCU team. All credit to Bob Davie and the resurgent Lobos, but losing in Boise to a 30-point underdog is not something I would have thought possible. Perhaps I should have, given this Boise team had already lost to BYU and been blown out 52-26 at Utah State.
It all just makes you appreciate just how rare a run that program enjoyed under Chris Petersen, who at times beat teams the Broncos on paper had no business beating and who stayed much longer than most coaches in his situation would. It will be very hard to replicate. Houston is in theory better positioned than Boise ever was given its location and conference affiliation, but it's going to lose Tom Herman as soon as next month. Building on this year's breakout will require another home-run hire, something predecessor Tony Levine did not turn into upon taking over for Kevin Sumlin in 2012. Ditto when Memphis loses Justin Fuente and Temple when it loses Matt Rhule. Petersen, who stayed at Boise State for eight years, was an extreme outlier in his profession.
How do you possibly have Oklahoma over Notre Dame if they both finish with one loss? Oklahoma's loss is to Texas, whom Notre Dame handled easily. I imagine you would have voted for Florida State over Notre Dame in '93 also.
-- Brian Gotta
Just to be clear, this is not at all like '93. Notre Dame did not beat Oklahoma on a football field. It beat a team that beat Oklahoma.
This could be a long three weeks.
---
---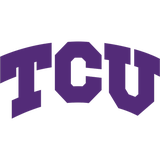 Get more from TCU Horned Frogs
Follow your favorites to get information about games, news and more
---