Jack Hoffman, known for inspiring TD run, has cancer recurrence
Published
Aug. 6, 2014 9:34 p.m. ET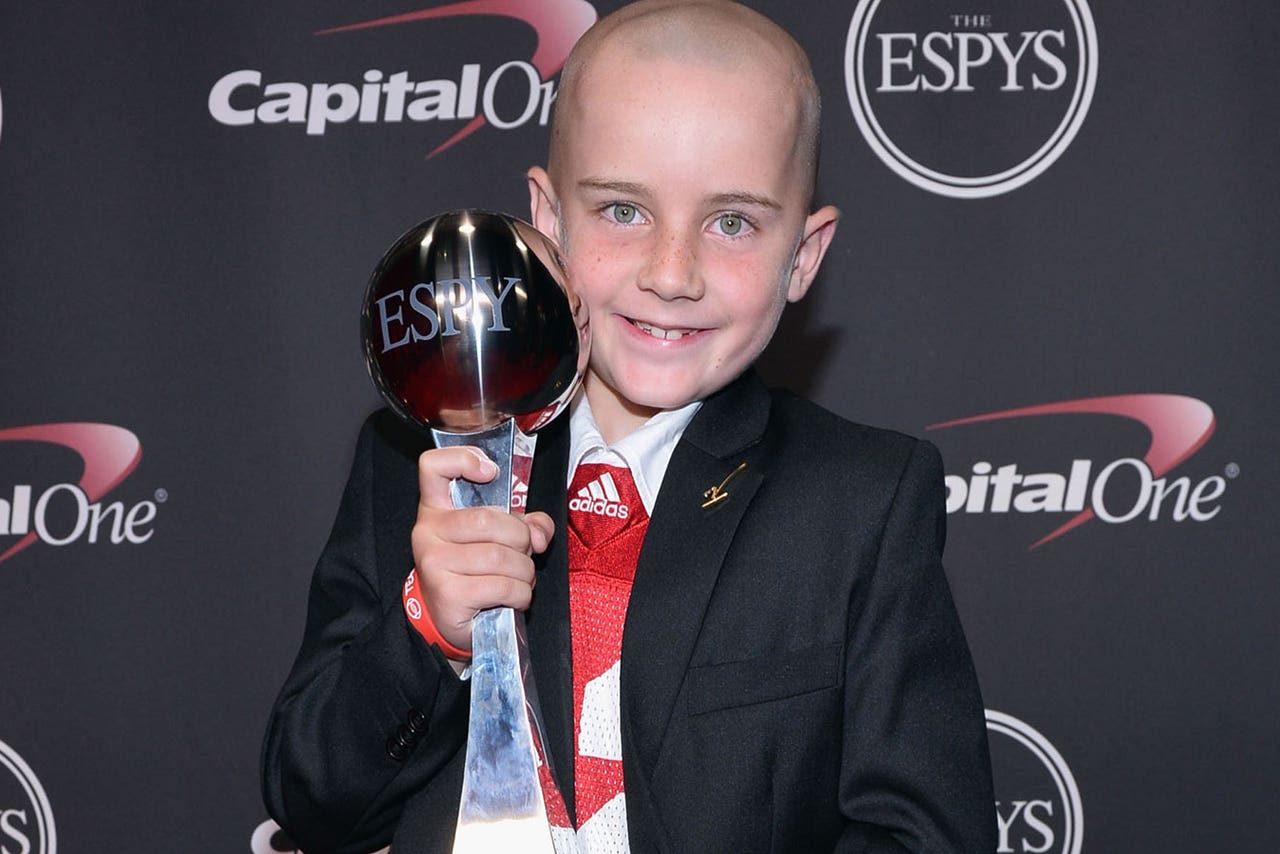 The 8-year-old who received national attention for his touchdown run in the 2013 Nebraska spring football game has had a recurrence of brain cancer.
Jack Hoffman, from Atkinson, had been in remission since October. His father, Andy, said doctors found a ''spot of concern'' in Jack's brain in April, and follow-up tests in Boston on Wednesday showed the tumor had grown.
Andy Hoffman wrote on Jack's CaringBridge page that the tumor would be treated with chemotherapy.
After Jack's 69-yard touchdown, Nebraska payers mobbed him and lifted him on their shoulders in triumph. The video of the play has been replayed on national TV and viewed more than 8 million times on YouTube.
---