Arkansas Razorbacks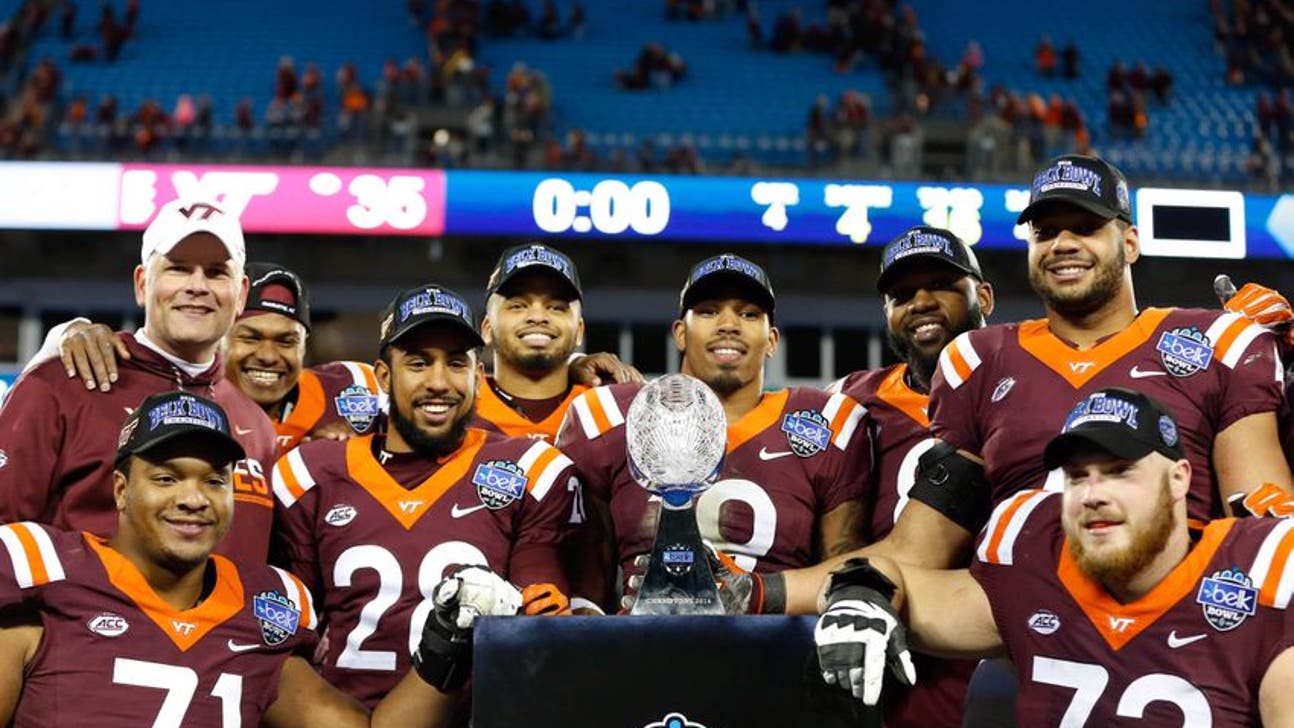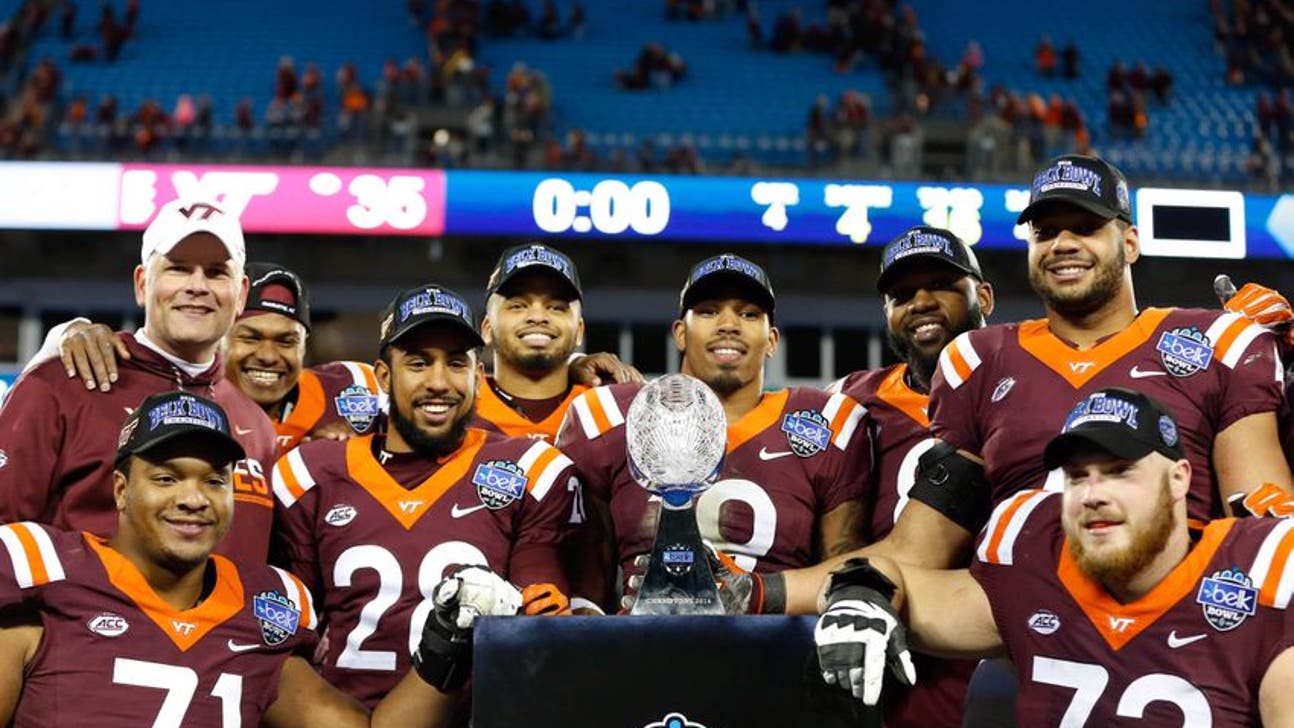 Arkansas Razorbacks
Hokies Earn Ten Win Season
Updated
Mar. 4, 2020 10:34 p.m. ET

Fansided, Jw Gravley/FanSided via Fighting Gobbler
The No. 18 Virginia Tech Hokies made history when they defeated the Razorbacks in the Belk Bowl.
Don't call it comeback – no really, don't.
One way to create your own legacy is by writing your own story. That is exactly what Justin Fuente, first year Virginia Tech head coach did against the Arkansas Razorbacks who were up 24-0 at the half. That deficit was erased when the Hokies' scored 35 unanswered points in the second half to defeat the Razorbacks, 35-24.
"It's a fantastic honor," Fuente said. "And I think it speaks to our guys – the character and toughness and what it means to play for Virginia Tech. They love Virginia Tech."
Along with holding up that beauty of a trophy, something no other first year coach, not even Frank Beamer can say they did in their first year and that is win 10 games. Fuente can now say he did.
Jerod Evans threw for 243 yards and two touchdowns and ran for two scores and No. 18 Virginia Tech pulled off an epic comeback — the largest in the school's 124-year history.
Evans was asked after the game about his NFL decision and said "we will talk about that later, not right now."
Rumors have it Evans stays unlike his big tight end target Bucky Hodges who announced he would be leaving Virginia Tech for the NFL Draft, his father confirmed the report to Andy Bitter of the Roanoke Times.
Bucky Hodges' father Temuchin confirms that his son will enter the 2017 NFL Draft. The junior had 1,747 yards, 20 TDs with the #Hokies.

— Andy Bitter (@AndyBitterVT) December 30, 2016
First to report that Hodges was declaring for the NFL was Norm Wood of The Daily Press.
"Playing well was important to our kids today and we didn't do it in the first half," Fuente said. "They regrouped. They came out and fought, and scratched and clawed and found a way to get the job done."
Fuente said the Hokies made minor adjustments to their pass rush at halftime but nothing else was done to adjust for the Razorbacks.
Evans put the team on his back like he has done most of the season and threw two touchdown passes to Sam Rogers and Chris Cunningham in the third quarter to cut the Razorbacks lead to 24-21. The Hokies then forced a turnover and Travon McMillan put the Hokies ahead 28-24, it was all over from there but to put the icing on the cake, Evans would find the end zone with a eight yard rush.
Evans went on to finish the game completing 12 of 16 pass attempts with 129 yards and two touchdowns through the air and two on the ground.
"Everyone kept coming to me and telling me they're following my lead," Evans said. "I definitely carried that with a chip on my shoulder, and made sure they understood that I'm with them until the wheels fall off. They fed off of me and I fed off of them."
The 24-point deficit that the Hokies' erased to score 35 unanswered to win 35-24 is the largest come from behind win in football history. For Razorbacks fans though, this loss shouldn't come as a surprise. Prior to the Belk Bowl, when giving up 28 or more points in the second half, the Razorbacks were 2-2.
Over the last 10 seasons FBS teams were 3-902 when trailing by 24 or more points at the half, they are now 4-902 with the Hokies win and prior to last night, FBS team were 0-102 when trailing by 24 or more at the half this season.
The shocking news that came from the Belk Bowl was that Arkansas tight end, Jeremy Sprinkle was suspended for the game for shoplifting at a Belk store in a local mall. The players for the two teams participating in the game are given a $450 Belk gift card – Sprinkle's items that he intended to steal came out to be $260.
Things got chippy late in the game as Razorbacks wide out Drew Morgan was ejected for what was first reported that he threw a punch as Hokies defensive back, Mook Reynolds. However in the postgame presser, Razorbacks head coach Bret Bielema said Morgan was ejected for spitting.
Brett Bielema said Drew Morgan was ejected for spitting in #Hokies' Mook Reynolds face. Wasn't a punch after all.

— JW Gravley (@jwgravley) December 30, 2016
Drew Morgan released this statement:
It seems like Morgan forgot to apologize to Reynolds and the Hokies. Let us be clear here, please… I know that there was a certain Hokie pulling a Hogs' hair after the play(s) and yes, I agree with Razorbacks fans that there should have been a flag or some kind of repercussion for that, however, how in the world do you explain spitting on another human, in a game. That isn't only unprofessional, it is childish, disgusting and a downright embarrassment to your team, your family, you and your school. Reynolds was hot, and who wouldn't be? I think we all would be.
Now, let's get back to the game.
Cam Phillips was named the Belk Bowl MVP as he had six catches for 115 yards and said the comeback was something he wasn't sure would happen.
"When we got down 24 I was like `Sheesh, this is going to be kind of tough," Phillips said.
The Hokies will open next season against bitter rival West Virginia on Sept. 2 at FedEx Field in Landover, Maryland.
More from Fighting Gobbler
This article originally appeared on
---
---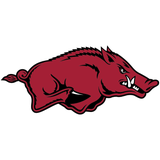 Get more from Arkansas Razorbacks
Follow your favorites to get information about games, news and more
---