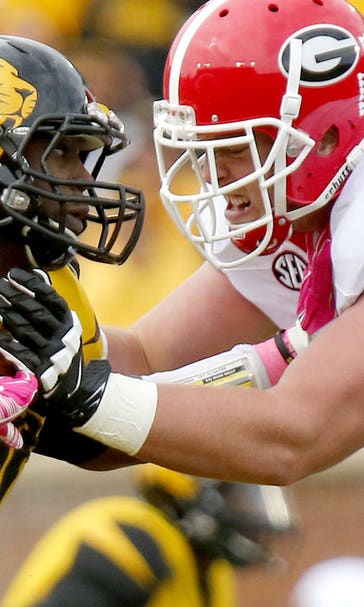 Harris on NFL future: 'I owe Harold Brantley another year'
November 2, 2015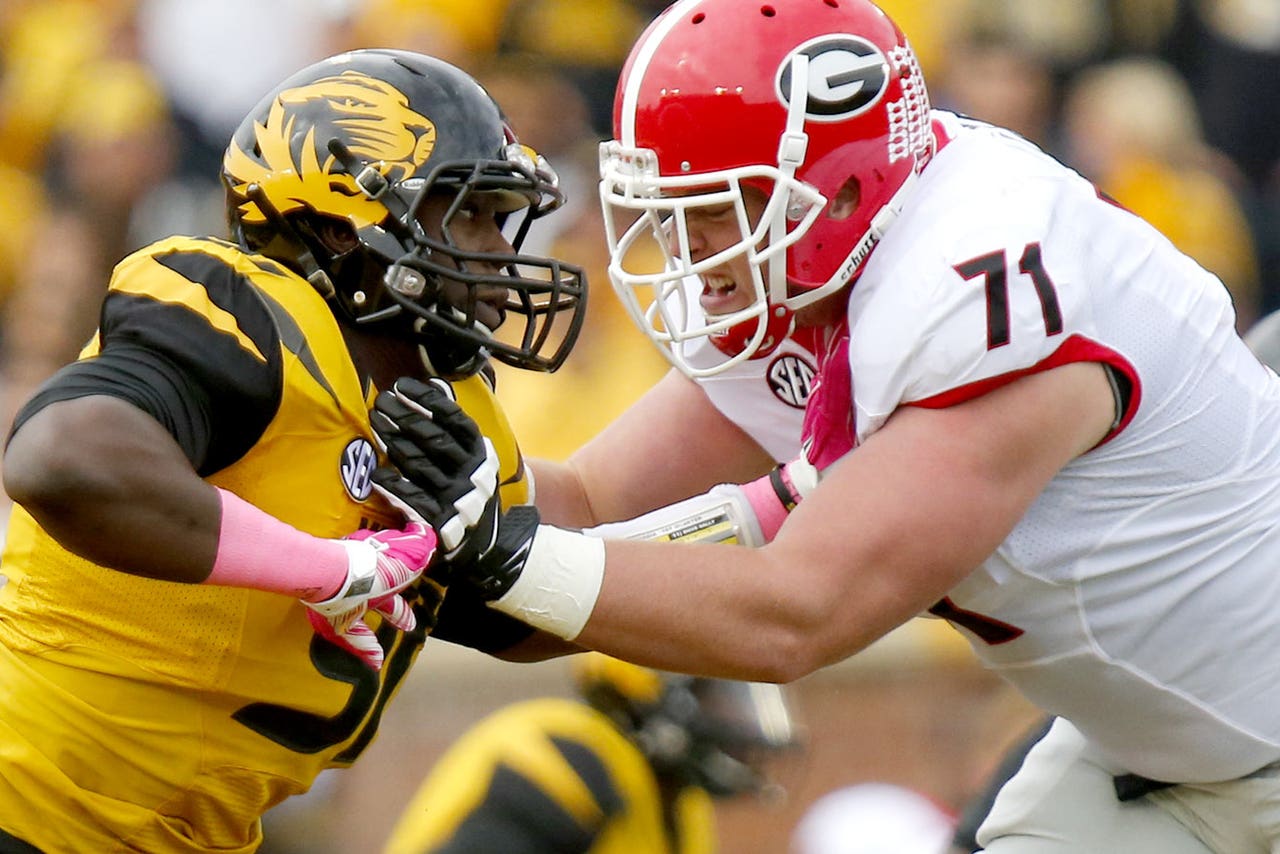 Redshirt sophomore defensive end Charles Harris has burst onto the scene this season for the Missouri Tigers. 
The Kansas City native is tied for the team-lead in sacks (6.0) and also leads the team (by a wide margin) with 15.5 tackles for loss. He's a big reason as to why Missouri ranks No. 6 in total defense nationally, as well as No. 3 in scoring defense.
Being a redshirt sophomore, he does have the ability to leave after this season for the professional ranks. NFL teams will be drooling over his combination of speed and power. While still a bit raw from a technique standpoint, Harris' effort-level and athletic ability makes him a very attractive prospect. 
However, Harris was quick to squash any thought of him moving on from Columbia after the year. His desire to play with injured defense tackle Harold Brantley is a driving force for his wanting to return. 
"I feel like I owe the Mizzou fans, my Mizzou staff and team another year. I feel like I owe Harold Brantley...another year because I never balled out with him."
Brantley was a potential all-conference performer coming into this year. However, a car accident forced him to miss the entire season. In 2016, Missouri should have a very good defensive front with the likes of Brantley, Harris, Walter Brady, and Terry Beckner, Jr. 
"I feel like once [Brantley] come back, once me and him dominate the league, then I can look at the next level," said Harris. "I've got to be great here first."
(h/t St. Louis Post-Dispatch)
---
---