Air Force Falcons
Air Force Falcons
Hammond leads way as Air Force rolls by New Mexico 42-24
Updated
Mar. 4, 2020 4:15 p.m. ET
AIR FORCE ACADEMY, Colo. (AP) — Kadin Remsberg had a big hand in an Air Force win. Right after, he dropped to a knee and asked for his girlfriend's hand in marriage.
A sterling performance that turned into a diamond experience.
The script couldn't have gone anymore smooth for the Air Force sophomore tailback as he had a career-best 99 yards rushing in leading the Falcons to a 42-24 win over New Mexico on Saturday.
His pre-engagement jitters turned into postgame nerves once time expired. He had the perfect game plan all set up, inviting her parents to attend the game — unbeknownst to her — and having his teammates join him on the field as he proposed.
She said yes.
"A near-perfect day, I would say," said Remsberg, who had a 54-yard TD run . "It was great how it turned out."
A well-scripted afternoon all the around.
Quarterback Donald Hammond III rushed for a career-high 136 yards to re-energize the ground game and threw two TD passes to tight end Kade Waguespack.
Defensive back Grant Theil made the most of his first start by powering the Air Force defense with an interception and a forced fumble that led to a pair of touchdowns in the third quarter to give the Falcons (4-6, 2-4 Mountain West) some breathing room. His parents made it in from Indiana to see him play.
Hammond's big day also included a 37-yard TD run to help the Falcons snap a two-game skid and keep their bowl aspirations afloat.
"It was like the playoffs," defensive lineman Jordan Jackson said. "It's either win or go home."
At times this season, the Falcons have struggled to get things revved up on the ground. Tailback Christian Mallard and fullback Cole Fagan added TD runs as the Falcons finished with 478 yards rushing — 237 more than their season average.
"We're not real good right now," New Mexico coach Bob Davie said. "They muscled us. We had a hard time with the fullback. We had a hard time with the quarterback."
The Lobos (3-7, 1-5) dropped their fifth straight game despite a defense that recovered three fumbles. Coltin Gerhart started at QB, but was relieved by Sheriron Jones. Gerhart stepped in again during the fourth quarter.
Air Force was leading 21-17 in the third when Theil picked off a deep pass by Jones. Nine plays later, Hammond dropped back for a rare throw and found a wide-open Waguespack for a 43-yard score.
On the next drive, Theil forced a fumble that was recovered by linebacker Kyle Johnson. Hammond and Waguespack connected again, this time for a 9-yard score to make it 35-17.
New Mexico punter Tyson Dyer had an 84-yard punt — the longest in school history — that put the ball on the Air Force 1 late in the third quarter. On the next play, Hammond fumbled and it was recovered in the end zone by Jalin Burrell.
THE TAKEAWAY
New Mexico: The Lobos are averaging 30.2 points this season, which is among the highest totals in school history.
Air Force: The Falcons have been to a bowl game nine times under coach Troy Calhoun, who took over in 2007.
AURORA UPDATE
An Air Force falcon named Aurora is expected to make a full recovery from injuries she suffered at Army during a prank last weekend. The 22-year-old bird remains on antibiotics and didn't attend the game Saturday. She's expected to be back at Falcon Stadium on Nov. 22 when the team hosts Colorado State.
Army officials at West Point apologized for the injuries the falcon suffered and promised a full investigation.
Aurora is the Academy's official and oldest mascot.
THE RING
Remsberg hid the engagement ring in his backpack until after the game. He and Kailey started dating in middle school in Kansas. He was going to ask her no matter the outcome.
"But it was very nice that we won today," Remsberg said.
FRIENDLY BANTER
Hammond had quite a game through the air, completing 5 of 6 passes for 145 yards. And while Hammond considers himself speedy, his teammate Jackson laughed.
"He's not that fast," Jackson cracked.
"Oh, stop it," Hammond said.
Could Jackson catch him?
"Without a doubt," Jackson said.
"Absolutely not!" Hammond said.
ABOUT THAT PUNT
Dyer said his kick felt good off his foot. Once the ball hit the turf, it just started rolling and rolling.
"It was a nice heavy ball, and then as soon as I saw the returner turn around, that's when I sort of knew he was in a bit of trouble back there," explained Dyer, who's from Australia. "That helped me out a little bit."
UP NEXT
New Mexico: Host Boise State on Friday.
Air Force: At Wyoming on Saturday.
---
---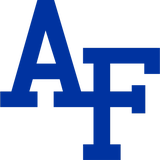 Get more from Air Force Falcons
Follow your favorites to get information about games, news and more
---