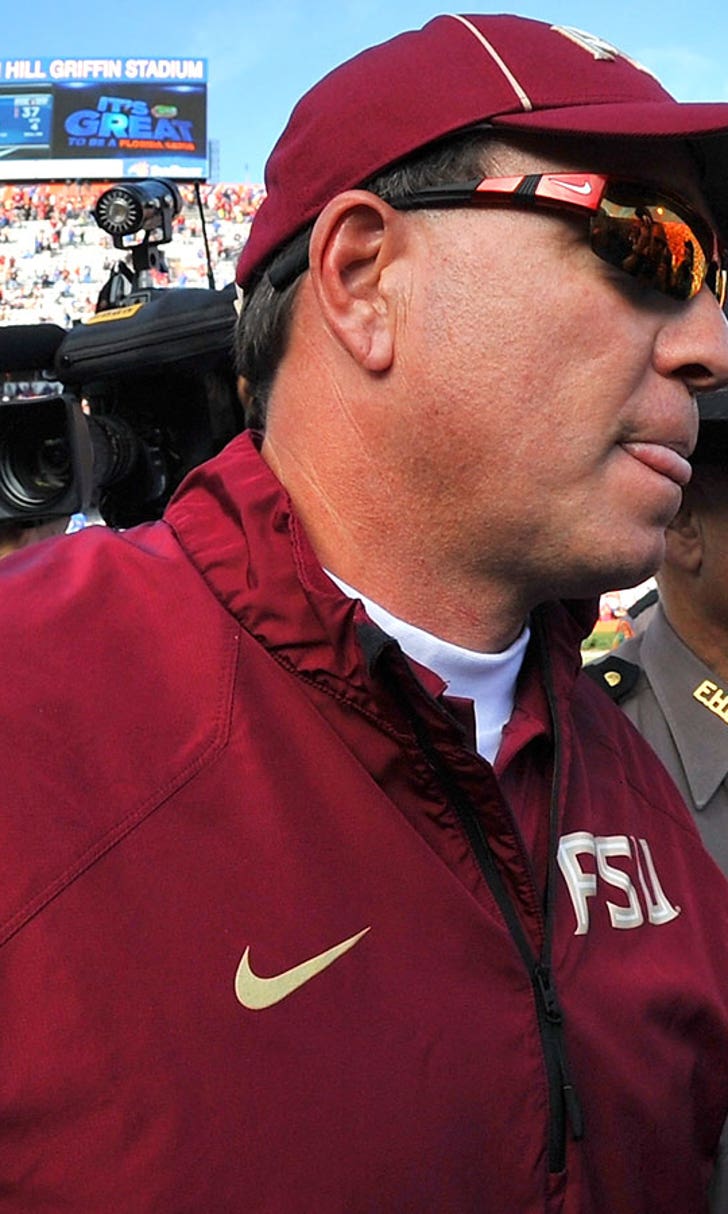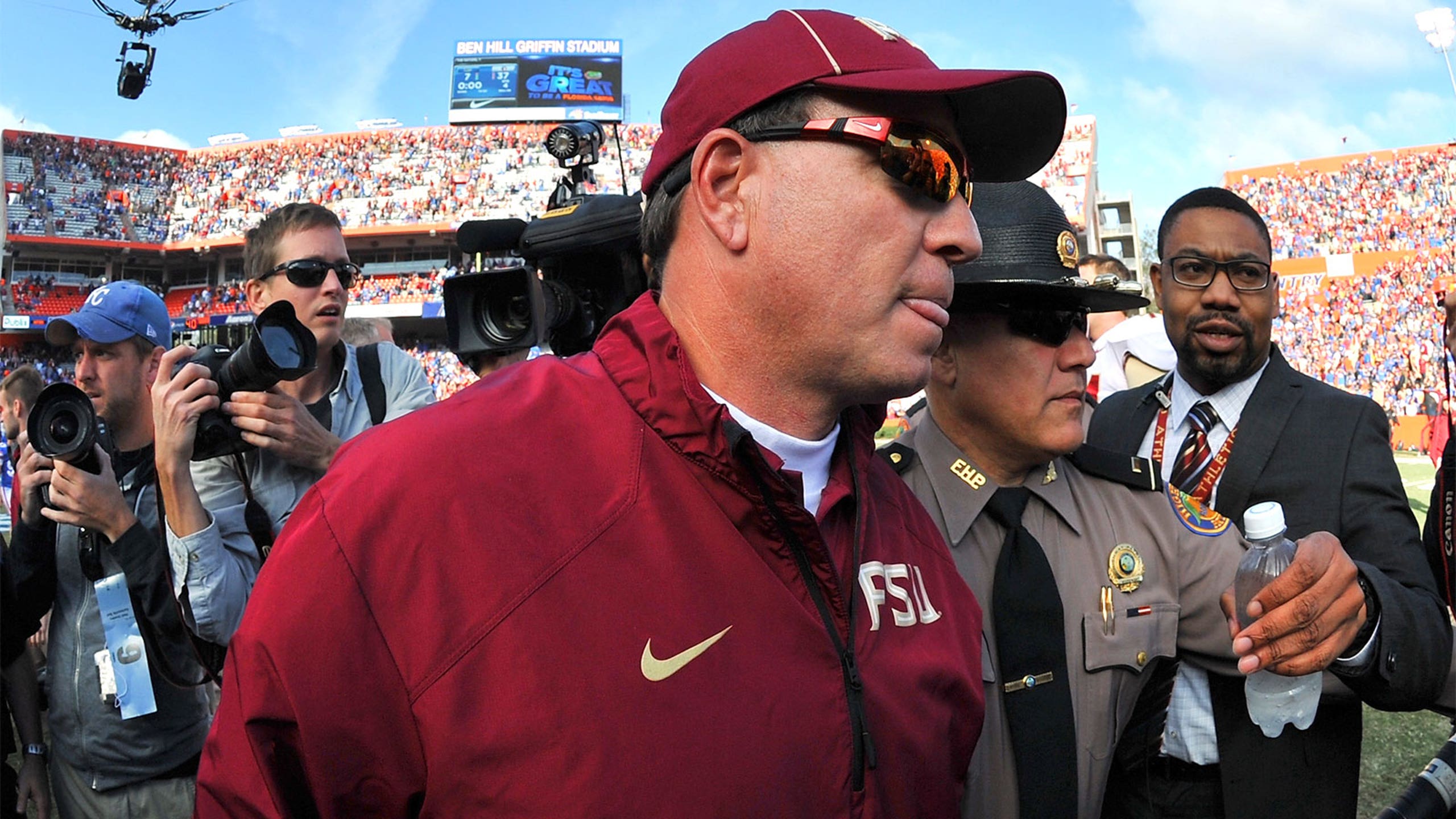 FSU to require athletes to take a behavioral class
BY foxsports • August 14, 2015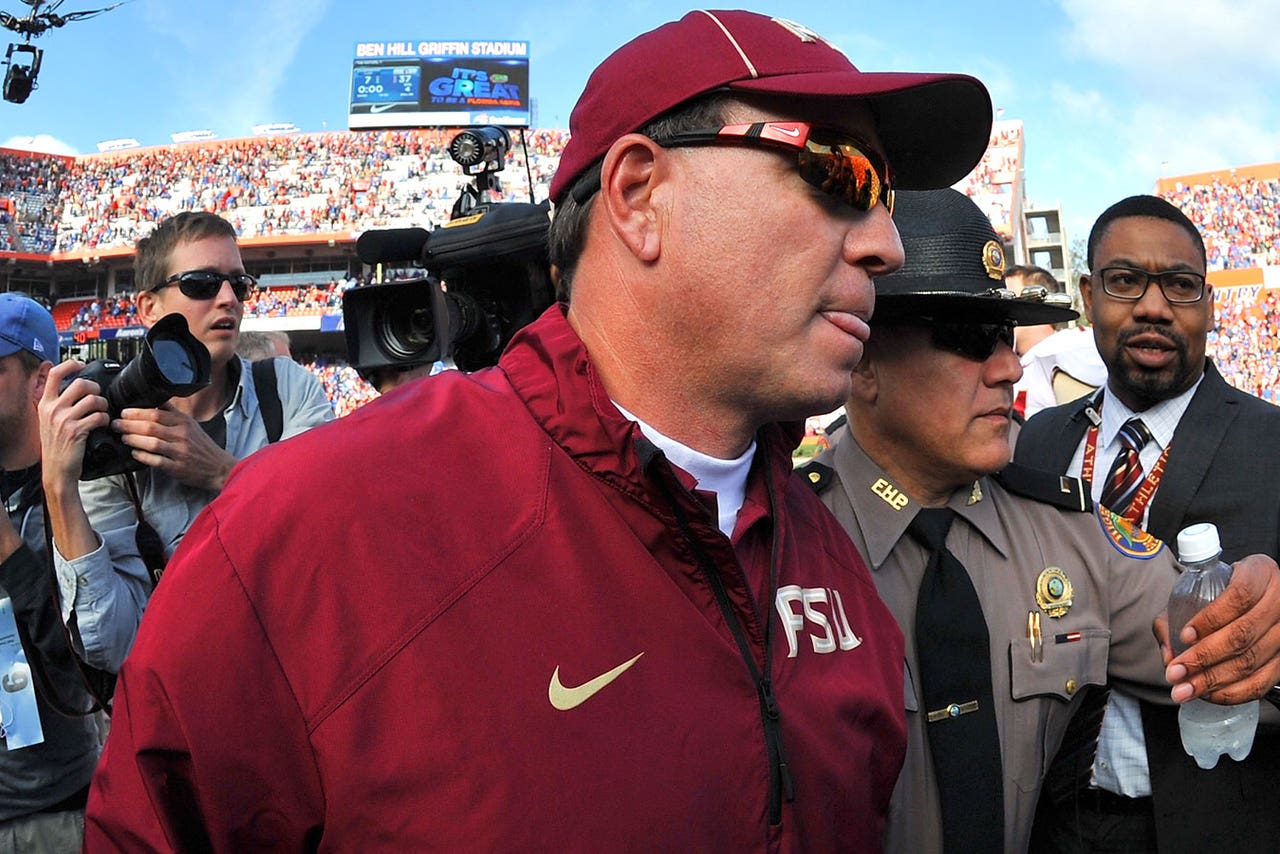 Florida State is taking a proactive approach to trying to keep its athletes from getting in trouble off the field, creating a behavioral course that will be required for anyone who wears a Seminoles uniform.
In recent years FSU athletes have made headlines for all the wrong reasons. Former Florida State quarterback Jameis Winston was accused of rape in 2012, while this summer both QB De'Andre Johnson and RB Dalvin Cook were accused of striking women.
Johnson has been dismissed from the team, while Cook has been suspended indefinitely until the legal process plays out.
It's those kind of issues that FSU is looking to eliminate with its new program. The school has brought in guest speakers in the past, and will continue to do so, but the thought is by making it a mandatory course the students will pay more attention.
"We feel that when it's a course the individual has to invest more into it as opposed to when it's an expert coming in talking to the kids," FSU athletic director Stan Wilcox told the Palm Beach Post. "They'll touch a good portion of them but there will be a time they won't get to some kids and then that person is gone. If it's a course that's required the kids have to be vested in it and they have to get more out of it."
The hope is that this course, which is not restricted to just athletes, will also help students with issues such as domestic violence and financial responsibilities.
(h/t Palm Beach Post)
---
---