Stanford Cardinal
Stanford Cardinal
Former Cal DL Scarlett prepares for Big Game with Stanford
Published
Nov. 19, 2015 6:11 p.m. ET

STANFORD, Calif. (AP) After spending his first four years at California, defensive lineman Brennan Scarlett will finally get his chance to play in the Big Game.
The twist? It will come in a Stanford uniform instead of with the Golden Bears.
After an injury-plagued career at Cal, Scarlett moved across the bay to the Bears' biggest rival this spring as a graduate transfer and will play for the 15th-ranked Cardinal (8-2, 7-1 Pac-12, No. 11 CFP) against Cal (6-4, 3-4) in the Big Game on Saturday.
''I'm definitely very excited,'' Scarlett said. ''I'm looking forward to getting out there and playing my alma mater. It will be a great experience.''
Scarlett is one of a handful of players to play football at both schools. Most of those came around World War II when several players who were in Berkeley for a Navy training program played for Cal and then went to Stanford after the war. The last transfer between the two schools before Scarlett was Dale Rubin, who played for Cal in 1962 and then with the Cardinal in 1964-65.
That makes for a slightly awkward situation this week.
''I'm just going to talk about our players,'' Cal coach Sonny Dykes said. ''Brennan was a good kid, good player, a good student. Other than that, I don't have too much to say about it.''
Scarlett said he is still close to many of his former teammates at Cal and keeps in touch frequently with many of them. He traded texts during the week and looks forward to some friendly banter on the field Saturday.
''We're good friends,'' he said. ''The relationships run deeper than just the colors and the jerseys on our backs.''
While Scarlett knows many of the players and coaches at Cal, Stanford coach David Shaw said he is not tapping him for any inside information this week. Shaw said he has never asked Scarlett anything about what the Bears do and doesn't plan to this week either.
''I don't believe in that. I don't condone it,'' Shaw said. ''We do what we do, they do what they do and I think we'll have a heck of a game.''
Scarlett played just 17 games over four years at Cal as he was hampered by knee and hand injuries. After tearing his ACL last season, Scarlett said he began to think more about his post-football future and decided that transferring for a graduate program was in his best interest.
Scarlett looked at USC and Notre Dame but quickly settled on Stanford, where his brother Cameron was about to enter as a freshman and where he could complete a one-year master's degree in the Management Science and Engineering program.
''When I got hurt last year, it was a wakeup call as far as football isn't something that will last forever,'' Scarlett said. ''I realized the mental side and the academic and your earnings is what really sticks with you. I looked into a master's program and what better place than Stanford?''
Scarlett is the first graduate transfer at Stanford. Shaw said plenty of others have had interest in the past but no one else made it through the rigorous admissions process for Stanford's graduate schools.
The Cardinal players were a little wary of welcoming a rival, giving him odd looks when he toured the weight room before transferring and taking a bit of time to warm up. Scarlett quickly became a key part of the defense after an already thin line was hit by a season-ending injury to Harrison Phillips in September.
''After the first couple of weeks, I had dinner with him. I was thinking Cal guy? But after talking with him for a couple of hours, it was cool to see his personality,'' Stanford linebacker Blake Martinez said. ''He's a hard worker. He does the extra things. When Harrison went down, his role jumped up. We needed him. He's shown how important he is.''
Scarlett is coming off perhaps his best game, getting 2 1/2 sacks last Saturday in a loss to Oregon. Getting another on Saturday against Jared Goff after being unable to hit him at all in two years of practice would be even sweeter.
''I never got to hit Jared so that's the plan,'' he said.
Scarlett also would like to get his hands on the coveted Axe that goes to the winner of this rivalry. After being on the losing side for four years at Cal, Scarlett has joined the team with the upper hand in the rivalry.
The Cardinal have won the past five meetings, often in dominating fashion. But Scarlett still seeks his first Big Game win.
''I don't feel like I've earned the Axe,'' he said. ''It's here and I'm here, but I didn't really win it.''
---
---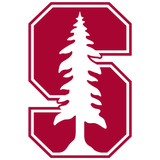 Get more from Stanford Cardinal
Follow your favorites to get information about games, news and more
---