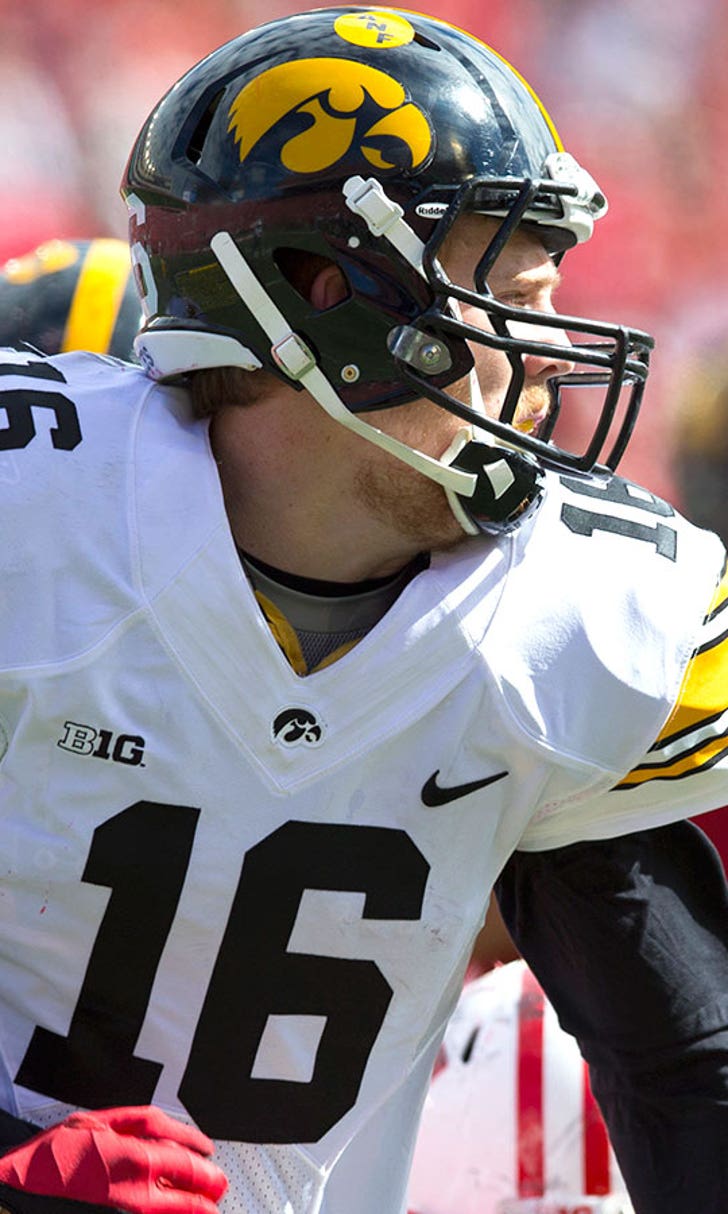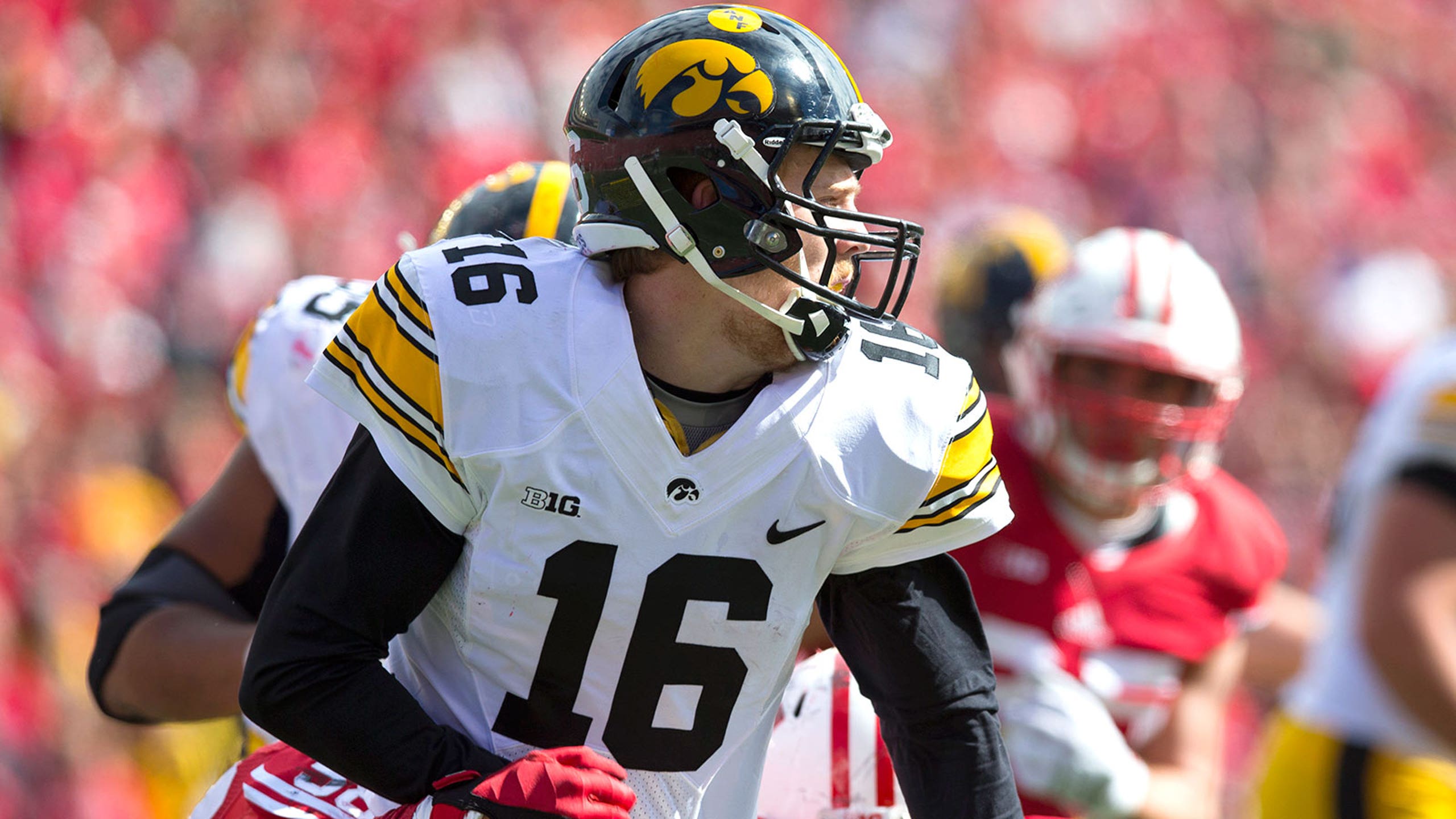 Ferentz credits seniors for 5-0 start
BY foxsports • October 8, 2015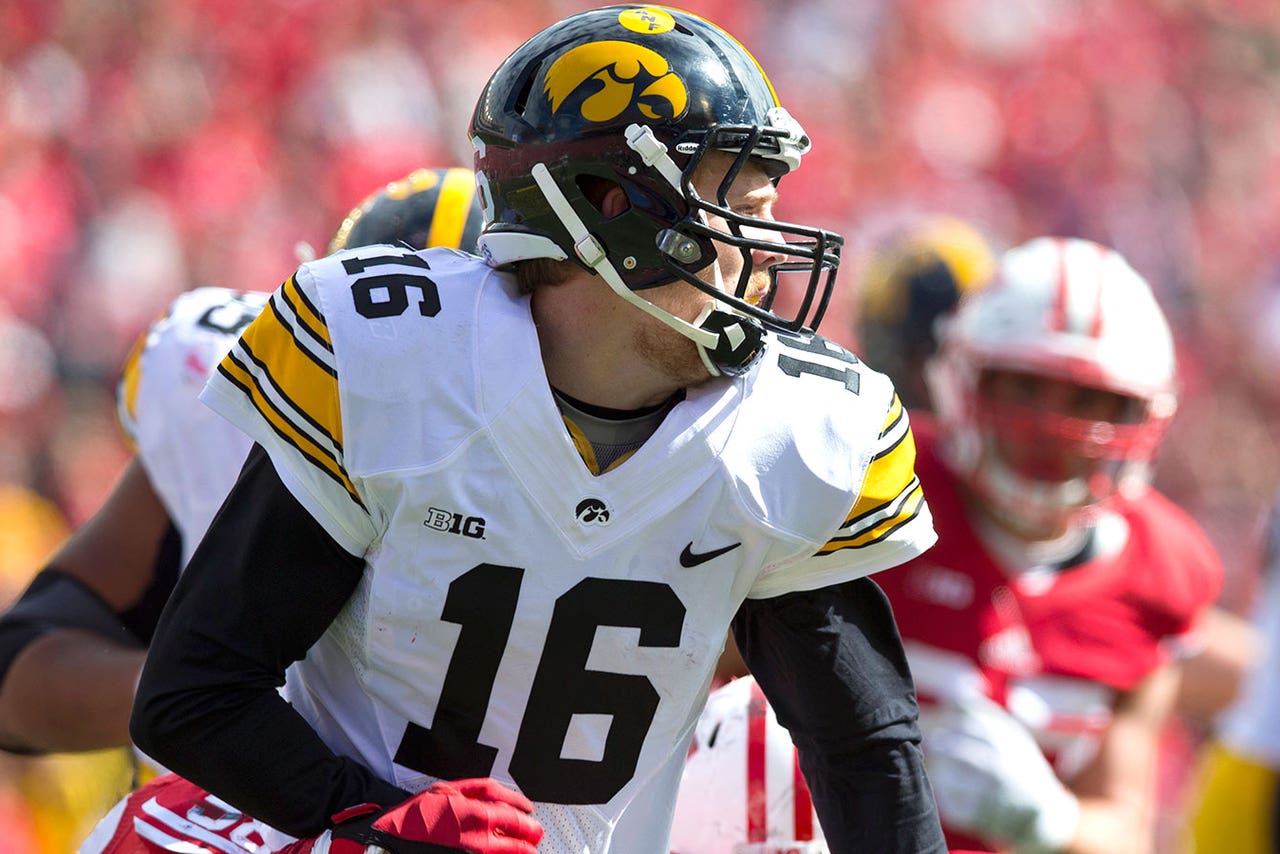 The Iowa Hawkeyes are off to a fast 5-0 start which has propelled them into the top 25 for the first time in five seasons.
The team is obviously playing very well so what is the secret to the newfound success? According to Kirk Ferentz, its senior leadership:
"That's probably what I'm most pleased about, all the coaches are really pleased about, is the attitude this team has," Ferentz said. "I'll go right back to the seniors. They're doing a great job of driving this thing."
The Hawkeyes start 11 seniors and Ferentz says they are the key component to why they upset Wisconsin:
"Part of the reason we won (at Wisconsin), and part of the reason we're playing well, are our older guys," Ferentz said. "Guys like Nate Meier are doing a great job. I'd say that about our whole senior class, the guys out there playing. They're playing their best football. Nate is a tough guy to block. He wasn't the biggest guy on the field. But he just had a heart that's really big."
It will be up to that leadership to not let them team have a letdown as they travel to Champaign to battle the Fighting Illini on Saturday.
(h/t Hawk Central)
---
---