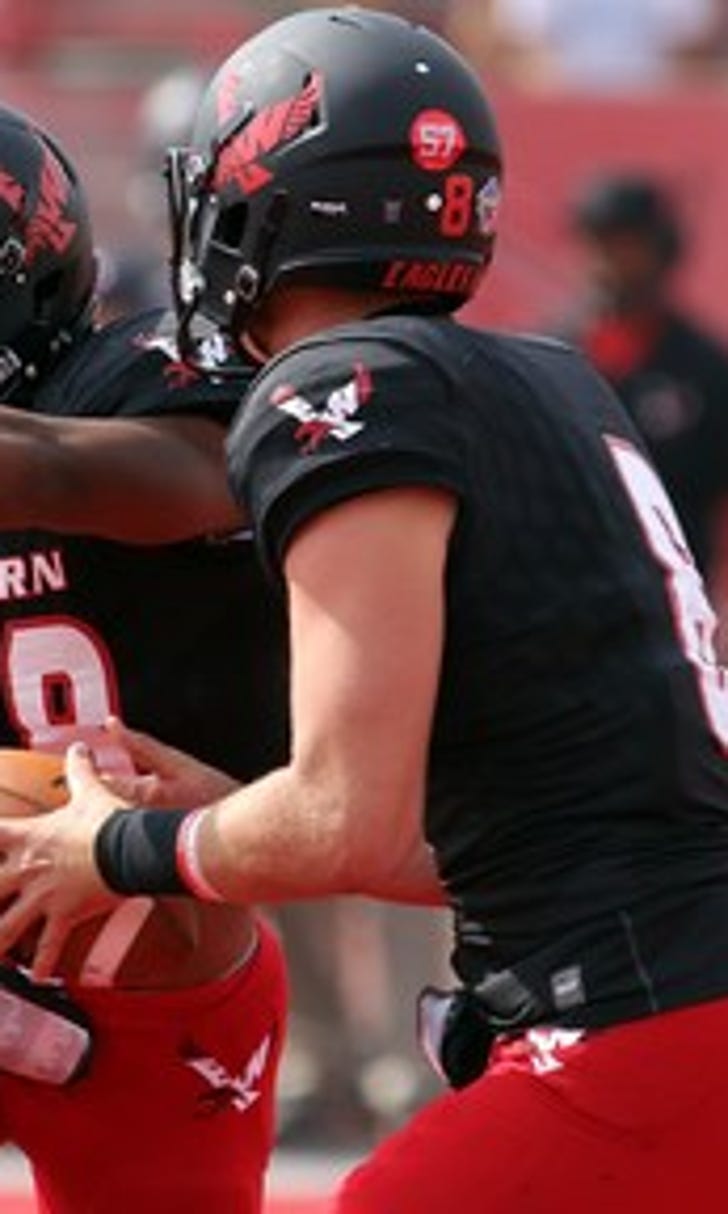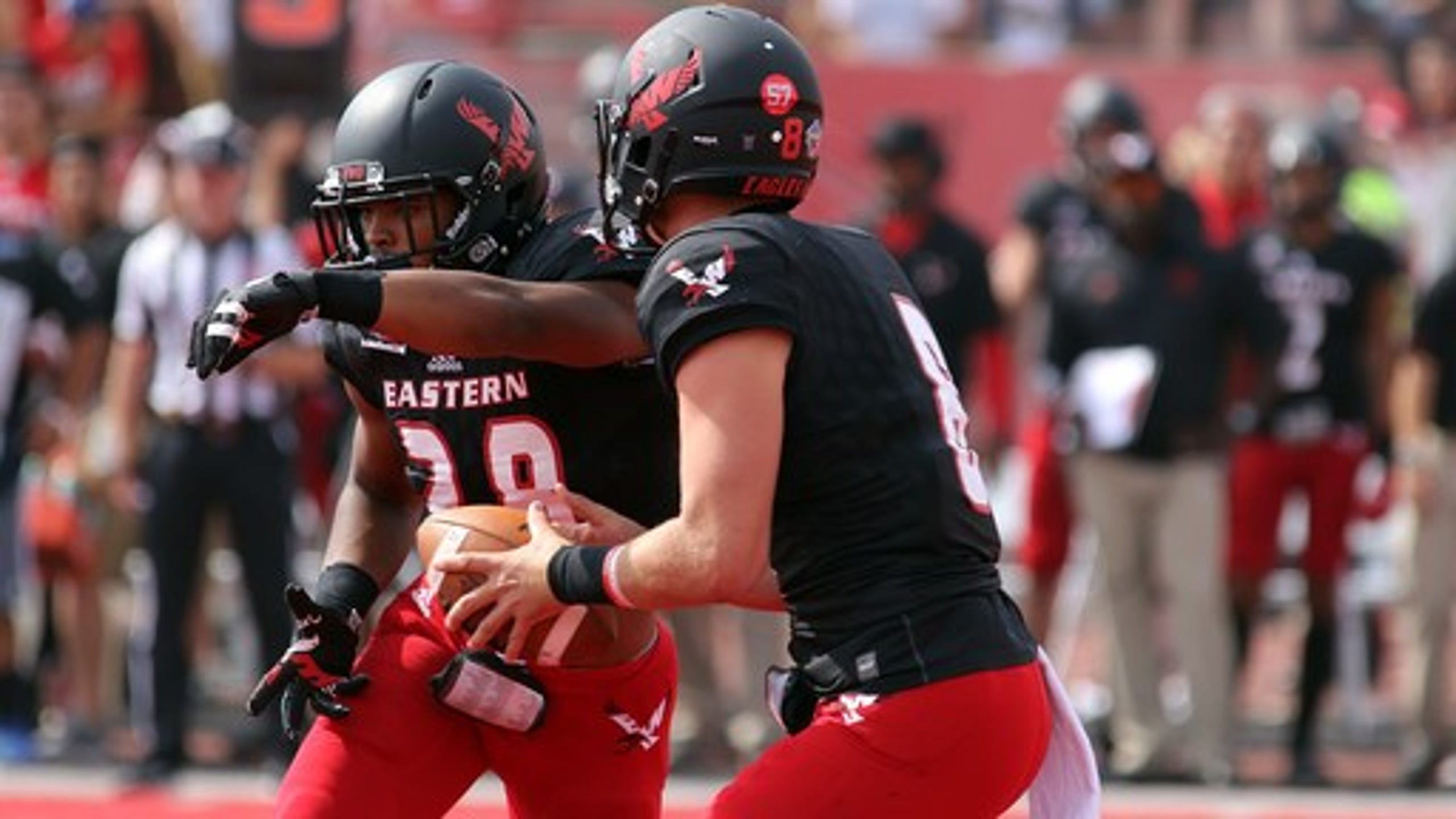 FCS predictions: Sluggish Big Sky seeks momentum
BY AP • September 15, 2017
(STATS) - "Parity" is such a negative word in sports, even if it's not meant to be that way.
It's often perceived as "mediocrity," but it's supposed to reflect a competitive, wide-open feeling and, yes, a positive.
The Big Sky Conference has had a sluggish start to the season, including an 0-13 record against FBS opponents, a 4-1 deficit in the Big Sky/MVFC Challenge Series and is down to only two ranked teams (No. 10 North Dakota and No. 12 Eastern Washington) which are a combined 1-3, although against quality competition.
But if there is one conference that doesn't mind parity, it's the 13-team Big Sky, the largest conference in the FCS. Like recent seasons, there are five to six teams that own realistic playoff aspirations and a couple on the fringe if they can right themselves soon. Weber State also is the first team sitting outside the STATS FCS Top 25.
"I know we've struggled a little bit early," Southern Utah coach Demario Warren said. "I think we had a big win against the Southland Conference (Stephen F. Austin) and this will be a big game versus a Missouri Valley Conference team (Northern Iowa). North Dakota beat a Missouri Valley team (Missouri State) last week. So I think we're still competitive and one of the best conferences in the country. I think this week will be big to just kind of see where we're at compared to the other conferences."
The challenging games on the schedule include North Dakota at No. 23 South Dakota and Southern Utah hosting No. 21 Northern Iowa in the Big Sky/MVFC Challenge Series, and Eastern Washington at Fordham with Northern Colorado facing Colorado and Idaho State taking on Nevada in FBS matchups.
Among the positives, the Big Sky doesn't shy away from difficult nonconference games and it's 4-1 against FCS conferences other than the Missouri Valley, which appears to be the nation's strongest conference again.
"Anybody can win it," Montana coach Bob Stitt said, looking ahead to a conference schedule that begins Sept. 23. "The conference gets tougher every single year. You talk in Park City (Utah, at preseason festivities) about the preseason rankings and you can always throw those things out the window pretty much the first week. There's always a team that's picked at the bottom and ends up being a team that could contend for the Big Sky championship."
Seven different Big Sky teams have qualified for the FCS playoffs in the last two seasons. No other conference can claim that.
---=
WEEK 3 FCS TOP 25 PICKS=
All Times ET
X - Predicted Winner
Week 2 Record: 19-2 (.905); Season Record: 40-2 (.952)
Saturday, Sept. 16
X-No. 13 The Citadel (2-0, 0-0 Southern) at East Tennessee State (1-1, 0-0), 1 p.m. - Forget the triple-option offense, let No. 2 quarterback Jordan Black pass the ball. Four of his five completions have gone for touchdowns.
X-No. 12 Eastern Washington (0-2) at Fordham (1-1), 1 p.m. - A struggling Gage Gubrud and hobbling Chase Edmonds (may not play) is not how this story was written up in the preseason.
No. 9 New Hampshire (2-0) at X-Holy Cross (1-1), 1:05 p.m. - The Wildcats have to get up emotionally after beating an FBS opponent, Georgia Southern. Oh yes, they also have to defend Holy Cross quarterback Peter Pujals, who has 11,098 yards of total offense in his career.
Howard (1-1) at X-No. 8 Richmond (1-1), 2 p.m. - Richmond welcomes back Howard coach Mike London, who guided the Spiders to the 2008 FCS national title in his first season. He's also done pretty well in beginning his Howard tenure.
Central Connecticut State (0-2) at X-No. 6 Youngstown State (1-1), 2 p.m. - The Penguins just shut out another Northeast Conference team (Robert Morris 30-0). Expect a heavy dose of running backs Tevin McCaster and Christian Turner.
X-No. 18 Illinois State (1-0) at Eastern Illinois (1-1), 3 p.m. - In each of the past two Mid-America Classics, the visiting team has won by three points. Illinois State has never minded turning a game-winning kick over to Sean Slattery.
No. 10 North Dakota (1-1) at X-No. 23 South Dakota (2-0), 3 p.m. - The 96th meeting between Dakota rivals is the STATS FCS Game of the Week. UND pushed its series lead to 61-29-5 with a 47-44 double-overtime win last year.
Norfolk State (0-2) at X-No. 1 James Madison (2-0), 3:30 p.m. - Will it be hard for JMU quarterback Bryan Schor to match last year's FCS-leading 73.1 completion percentage? Well, he's completed 73.7 percent (42 of 57) through two games.
No. 25 North Carolina A&T (2-0) at X-Charlotte (0-2), 6 p.m. - The Aggies are seeking to sweep nonconference FCS (Gardner-Webb), Division II (Mars Hill) and FBS (Charlotte) opponents within the North Carolina borders.
UT Martin (1-1) at X-No. 15 Chattanooga (0-2), 6 p.m. - UT Martin might be underrated and Chattanooga overrated. This matchup will determine it.
X-No. 16 Charleston Southern (0-1) at Elon (1-1), 6 p.m. - The Buccaneers seek a first win for coach Mark Tucker. Their schedule isn't conducive for an at-large playoff bid, so they're likely going to need to win the Big South's automatic bid for a third straight season.
Indiana State (0-2) at X-No. 19 Liberty (2-0), 6 p.m. - Liberty place-kicker Alex Probert is on pace for 176 points, but with the Flames transitioning to the FBS, he's not eligible to surpass the FCS single-season record by a kicker (134).
Florida A&M (1-1) vs. X-No. 22 Tennessee State (2-0) in Tampa, Florida, 6 p.m. - Tennessee State has won the last five meetings to take a 29-25-1 series lead heading into the Tampa Classic.
Lafayette (0-2) at X-No. 7 Villanova (1-1), 6 p.m. - 'Nova needs to hold on to the ball, having fumbled six times, although it's lost possession only twice.
Jackson State (0-2) at X-No. 24 Grambling State (1-1), 7 p.m. - Grambling's versatile Martez Carter is off to a terrific start, averaging 184.5 all-purpose yards.
Drake (1-1) at X-No. 4 South Dakota State (2-0), 7 p.m. - Tough crowd: The Jackrabbits are converting 59.3 percent of their third downs, yet that ranks only third in the MVFC (six teams in the conference rank in the top 15 nationally). Oh yes, this game is the 51st annual Beef Bowl.
No. 17 Samford (2-0) at X-Georgia (2-0), 7:30 p.m. - In Samford coach Chris Hatcher's first two seasons as the Valdosta State coach, Georgia coach Kirby Smart mentored the defensive backs in 2000 and was the defensive coordinator in 2001.
No. 21 Northern Iowa (1-1) at X-Southern Utah (1-1), 8 p.m. - The Big Sky is known for standout quarterbacks, but SUU's often-overlooked Patrick Tyler is leading the conference in total offensive yards per game (338).
Southeastern Louisiana (0-2, 0-0 Southland) at X-No. 14 Central Arkansas (1-1, 0-0), 8:15 p.m. - The Southland's No. 2 (UCA) and 3 (Southeastern) teams last season get together in a key game. The visiting Lions have lost twice by a combined five points.
---
---