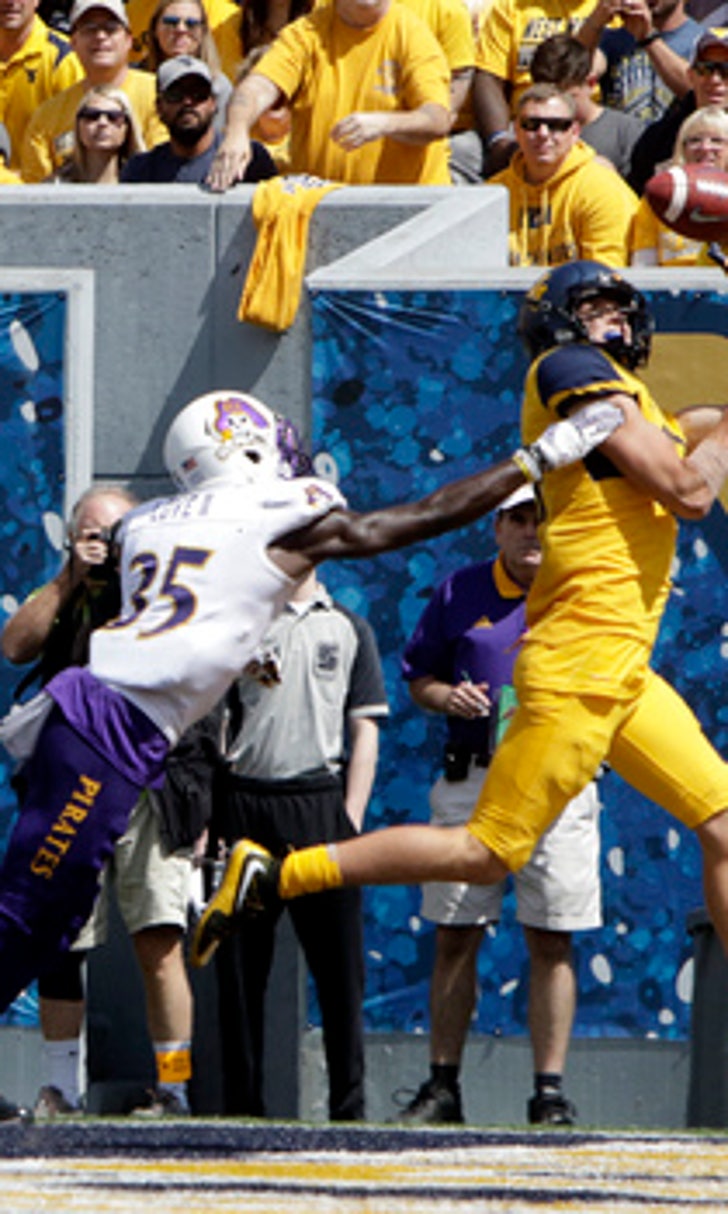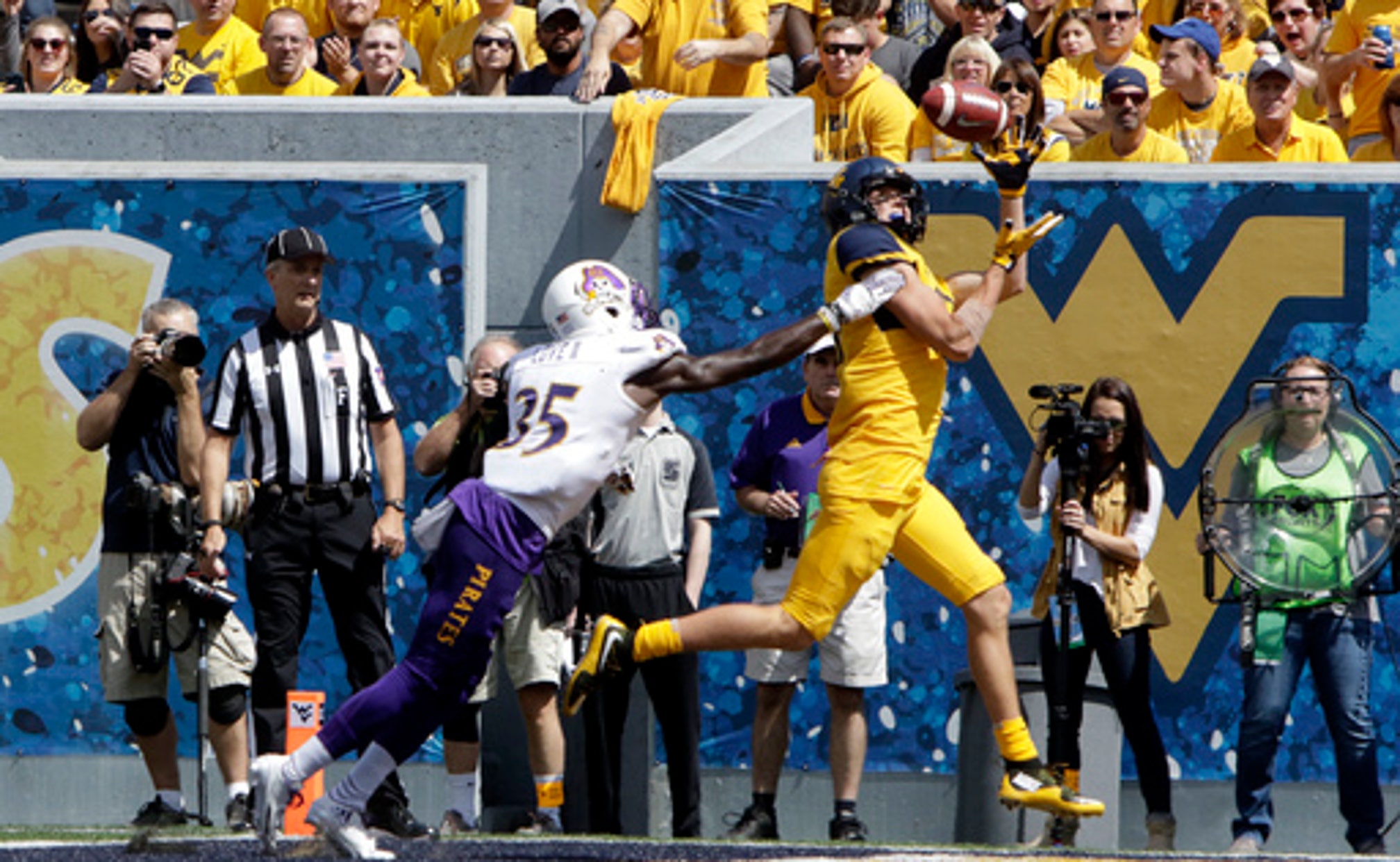 Ex-QB Sills thriving at wide receiver for West Virginia
BY AP • September 11, 2017
MORGANTOWN, W.Va. (AP) After a couple of school transfers and position changes, West Virginia's David Sills has found his purpose in college football.
Sills went from sought-after quarterback to wide receiver, back to quarterback, and now is one of the nation's most prolific pass catchers early in the 2017 season.
Of course, it helps that Sills is 6-foot-4 and has Will Grier throwing to him. The Florida transfer has worked since the spring on timing with Sills and the other wide receivers and it's been paying off so far.
Sills, a junior, has 16 receptions and five touchdowns through two games and will be looking for more when the Mountaineers (1-1) meet Delaware State (0-2) on Saturday.
''The kid ends up being in the right place at the right time,'' said West Virginia offensive coordinator Jake Spavital. ''I love seeing the success that kid is having right now.''
Before he got to West Virginia, Sills' biggest catch was receiving a scholarship offer at age 13 from Lane Kiffin at Southern California while Sills was a middle school quarterback in Delaware in 2010. Kiffin didn't stick around long enough to honor that offer.
Sills attended high school in Elkton, Maryland, and signed with West Virginia. He moved to wide receiver in 2015 because he had been impressive at the position on the scout team and because Skyler Howard was entrenched as the starting quarterback.
Sills had seven catches for the Mountaineers in 2015, making the winning TD grab from Howard in the Cactus Bowl against Arizona State.
With quarterback still in his blood, Sills transferred to a California junior college last season, then returned to West Virginia last December to resume his career at wide receiver while Will Grier took over for the departed Howard.
Sills had a pair of touchdown grabs in the season opening loss to Virginia Tech, then had seven catches for a career-high 153 yards and three TDs in a 56-20 win Saturday over East Carolina.
''He's Mr. Consistency,'' said West Virginia coach Dana Holgorsen. ''He's the same guy in practice. The kid loves football. What David brings to the table more than anything is a starting quarterback mentality in the huddle.''
Just before halftime on Saturday, Sills was alone down the left sideline when Grier found him for a 75-yard score. Sills said there had been conversations between assistant coaches and players about how East Carolina's secondary was creeping up to the line of scrimmage to try to defend the screen pass.
''We felt like we could have an open shot,'' Sills said. ''It came wide open. So that was cool.''
Sills isn't the team's only productive receiver so far. Thirteen players have caught at least one pass led by Gary Jennings with 17 catches, including 13 against Virginia Tech. Speedster Marcus Simms returned from a one-game suspension after a DUI arrest to haul in a 52-yard scoring pass from Grier on Saturday.
''The offense is at a great point right now,'' Sills said. ''There's a lot we can better at during the week. That's really what we're going to take from this. We know we have a long season ahead of us. So we just need to be the best that we can be.''
---
More AP college football: http://collegefootball.ap.org and http://www.twitter.com/AP-Top25
---
---