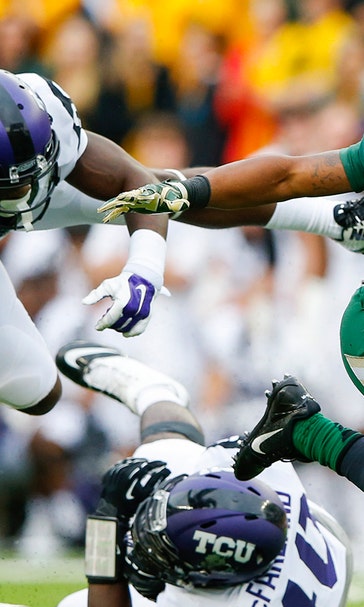 Eventual Big 12 champ will earn it by navigating November gauntlet
October 28, 2015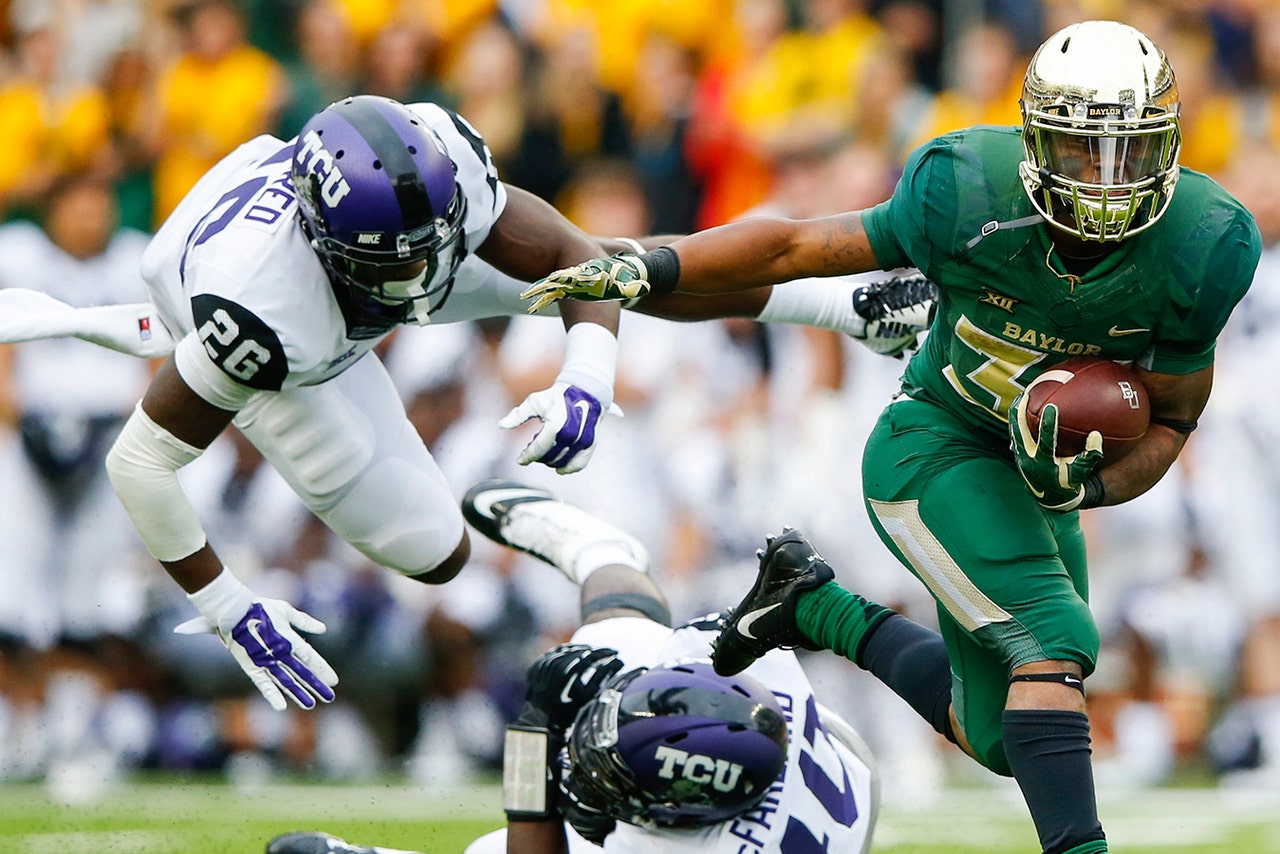 The one Big 12 date circled in red at the start of the season was Nov. 27 when the Baylor Bears will play the TCU Horned Frogs in what most believe will serve as the league's de facto championship game.
And it still might. But might as well start circling every date for four teams starting with Thursday night's game between No. 5 TCU and West Virginia on FS1. Whichever team eventually wins the Big 12 -- TCU, No. 2 Baylor, No. 12 Oklahoma State or No. 14 Oklahoma -- will earn it by navigating through near-idential November gauntlets.
Kudos to the Big 12 schedule-maker who backloaded who intuitively saved the league's best games for the final month. Everybody still in the race has to still play each other. The favorites, of course, are last season's co-champs Baylor and TCU, both of which are 7-0 and 4-0 in the Big 12 and boast the No. 1 and No. 2 offenses, respectively, in the country.
In their final five games, the Horned Frogs play dangerous West Virginia at home, at still-unbeaten Oklahoma State, Kansas at home, at still-lurking Oklahoma and back home for Baylor the night after Thanksgiving. That's a slate against teams with a combined 23-11 record. Three teams are ranked and two are unbeaten.
"The games that we're getting ready to play are going to speak volumes as far as our résumé, as far as what we need to do to win the conference and possibly get in the playoffs," Patterson said during Monday's Big 12 coaches conference call. "Right now, we're just going to worry about West Virginia. But the games coming up will tell the tale of whether we can get in the playoffs, win the conference or do any of the above. You can easily lose all of them; you can easily win all of them. We've just got to keep plowing through them."
That quote might as well have been said by Baylor coach Art Briles, Oklahoma State coach Mike Gundy or Oklahoma coach Bob Stoops.
Baylor's final five opponents own a combined 26-9 record. The Bears play three on the road starting Nov. 5 at Kansas State. Then comes this run: vs. Oklahoma, at Oklahoma State, at TCU and the regular-season finale at home against Texas.
Meanwhile, the 7-0 Cowboys begin the home stretch with a tough road task at Texas Tech on Saturday. The Sooners (6-1, 3-1) should get to 5-1 in conference with games against Kansas and Iowa State before the final three of Baylor, TCU and Bedlam at Oklahoma State.
If Big 12 competition so far hasn't exactly quickened your pulse, just wait, the real stuff is just getting started.
---
---