Alabama Crimson Tide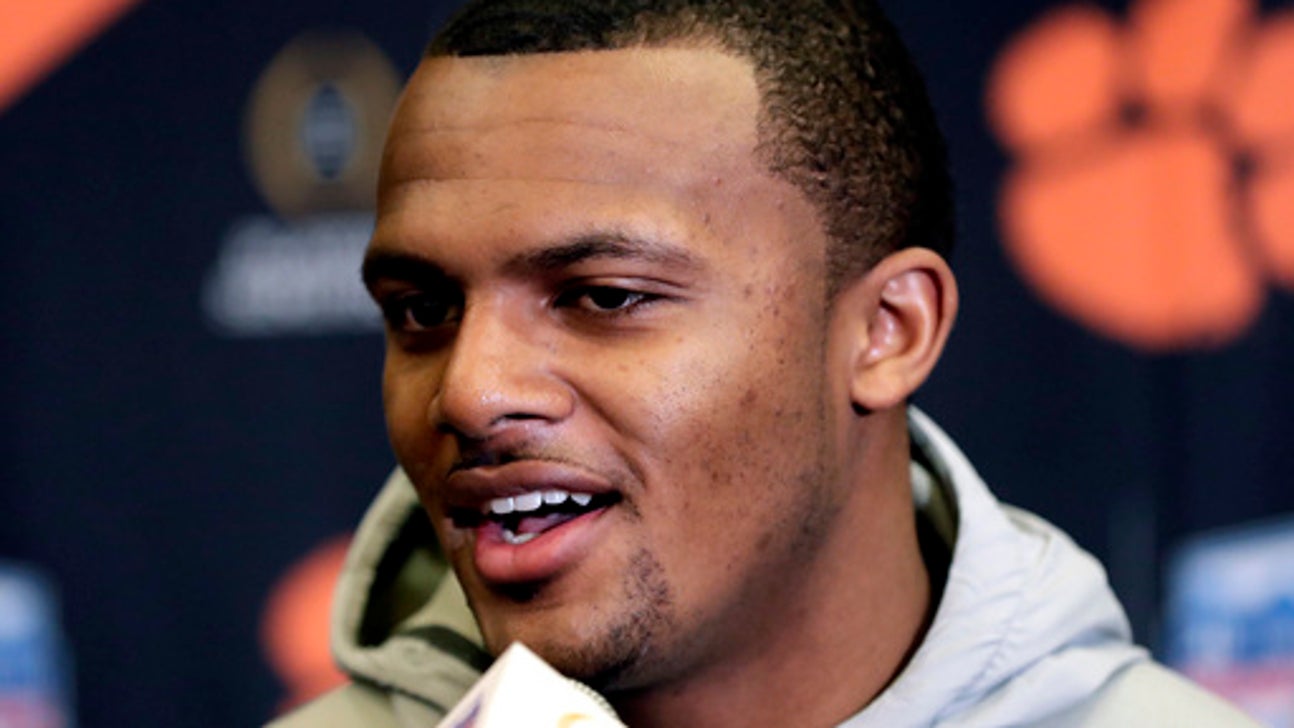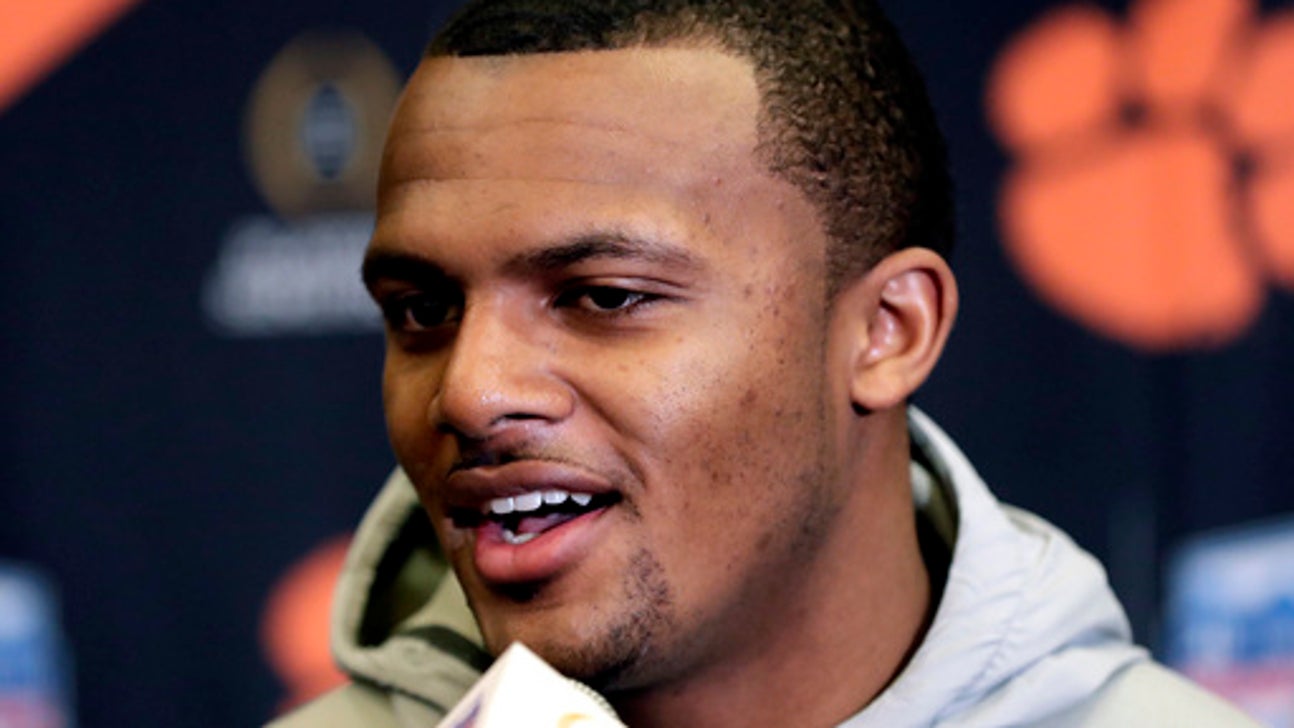 Alabama Crimson Tide
Even for contenders, keeping QB pipeline filled is tricky
Updated
Mar. 4, 2020 2:12 p.m. ET

SCOTTSDALE, Ariz. (AP) The competition to replace Deshaun Watson at Clemson next spring will feature Kelly Bryant, who has already put two seasons of eligibility in behind the Tigers' star, along with redshirt freshman Zerrick Cooper and a five-star recruit who is enrolling in college early.
If J.T. Barrett decides not to return to Ohio State for a fifth season, the Buckeyes have a similar situation with Joe Burrow entering his third season, Dwayne Haskins coming off a redshirt year and a highly touted early enrollee.
It is most unlikely that all six of those quarterbacks will finish their college careers where they started. Quarterbacks are arriving on campus better prepared to play than ever before but with less patience to serve as a backup.
At Alabama, freshman Jalen Hurts is two victories away from guiding the top-ranked Crimson Tide to a national title, but his emergence led to three quarterbacks transferring. Keeping the quarterback pipeline filled and flowing is trickier than ever for college football teams - even those in the College Football Playoff.
''Ideally in a perfect world it would be like it was back in the day: You've got a senior, a junior, a sophomore, a freshman and at times you've got a kid that's redshirting and they wait their turn for just the opportunity to be the starter for one of two years,'' said new Texas coach Tom Herman, who recruited Barrett to Ohio State when he was the Buckeyes' offensive coordinator. ''But now in our microwave society they want to start right now and they see other kids doing it, which makes it even that much more difficult to convince them that the right thing for them do to is to sit and wait for a couple of years.''
The Fiesta Bowl semifinal on Saturday matches two of the best quarterbacks in the country in Clemson's Watson, a two-time Heisman Trophy finalist , and Barrett, one of the most prolific players to ever play at Ohio State.
Both have started for most of the last three seasons, but a glance at their recruiting classes shows how much movement there is with quarterbacks. Watson was ranked the No. 1 dual-threat quarterback in the country in 2014, according to Rivals. Four of the other players in the top 10 have transferred. Barrett was ranked seventh among dual-threat quarterbacks by Rivals in his 2013 class. The six players ranked ahead of him have all transferred from the school in which they initially enrolled.
Watson came to Clemson with a three-year plan to start as a freshman, graduate and jump the NFL after his junior season. He is on target to do just that.
Clemson quarterback coach and recruiting coordinator Brandon Streeter said Watson's success in the Tigers' offense, and the team's overall success has helped recruiting quarterbacks. Hunter Johnson, a five-star prospect from Indiana, will be part of Clemson's 2017 class, and the Tigers have already landed a commitment from Trevor Lawrence, considered the top quarterback in the 2018 class.
Clemson fans have to feel good about life after Watson. But there is much uncertainty about whether the Tigers can keep enough of these players happy in Death Valley so they doesn't go from having an abundance of riches to not enough.
''That's something I think about a lot, but it really truly comes down to first and foremost we're going to try to get the best (recruits) out there,'' Streeter said.
Convincing a player of Watson's caliber to come play behind Watson was not quite so easy. Clemson landed Bryant, along with Tucker Israel, in last year's class, prospects that needed some development.
''Playing time may be not what I wanted, but these past few years have been really good for me being a better quarterback,'' said Bryant, who will go into the spring competition with a slight lead over the others.
Only one quarterback can play. With information so easily accessible, quarterback recruits have a good idea what kind of talent a team has on campus and who else they are recruiting.
''These kids know the rosters more than we do, I think,'' Streeter said. ''The best thing to do is be up front and honest with them.''
At Ohio State, Braxton Miller was the Big Ten player of the year as a sophomore in 2012 and Herman said that made it tough to get the attention of some recruits with designs on early playing time. Barrett came aboard in 2013 after having an injury in high school and was fine with redshirting. An injury to Miller opened the door for him to take over in 2014 and then Barrett's injury gave Cardale Jones a chance.
Barrett had the job locked up this season and could very well come back next year. He is not considered a top NFL prospect like Watson. Burrow has been fine waiting for two seasons, but another on the bench could be difficult. Even if Barrett leaves, Burrow will face stiff competition. Haskins was a big-time prospect and Tate Martell, a quarterback from Las Vegas who has been compared to Johnny Manziel, will be at spring practice,
''It's getting to the point where I feel like I'm ready to play and I would be disappointed if I didn't get to play next year probably,'' Burrow said. ''But at the same time if I don't get to play I have no one to blame but myself because if I don't play I'm not ready to play.''
The Peach Bowl semifinal will match Hurts and Washington's Jake Browning, a sophomore who also started as a freshman.
Since Hurts put a stranglehold on the starting job at Alabama, quarterbacks Blake Barnett, Cooper Bateman and David Cornwell have all either left or said they would be transferring. The Tide will add one of the top quarterback prospects in the country in 2017 - Tua Tagovailoa from Hawaii - but will have no experienced depth behind Hurts.
Coaches sell a simple message: Nobody has a starting spot guaranteed. It is always an open competition.
''You sell them on that hope that you're honest with them and they're going to get a fair shake every spring training and every training camp,'' Herman said.
---
Follow Ralph D. Russo at www.Twitter.com/ralphDrussoAP
---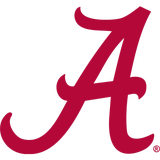 Get more from Alabama Crimson Tide
Follow your favorites to get information about games, news and more
---