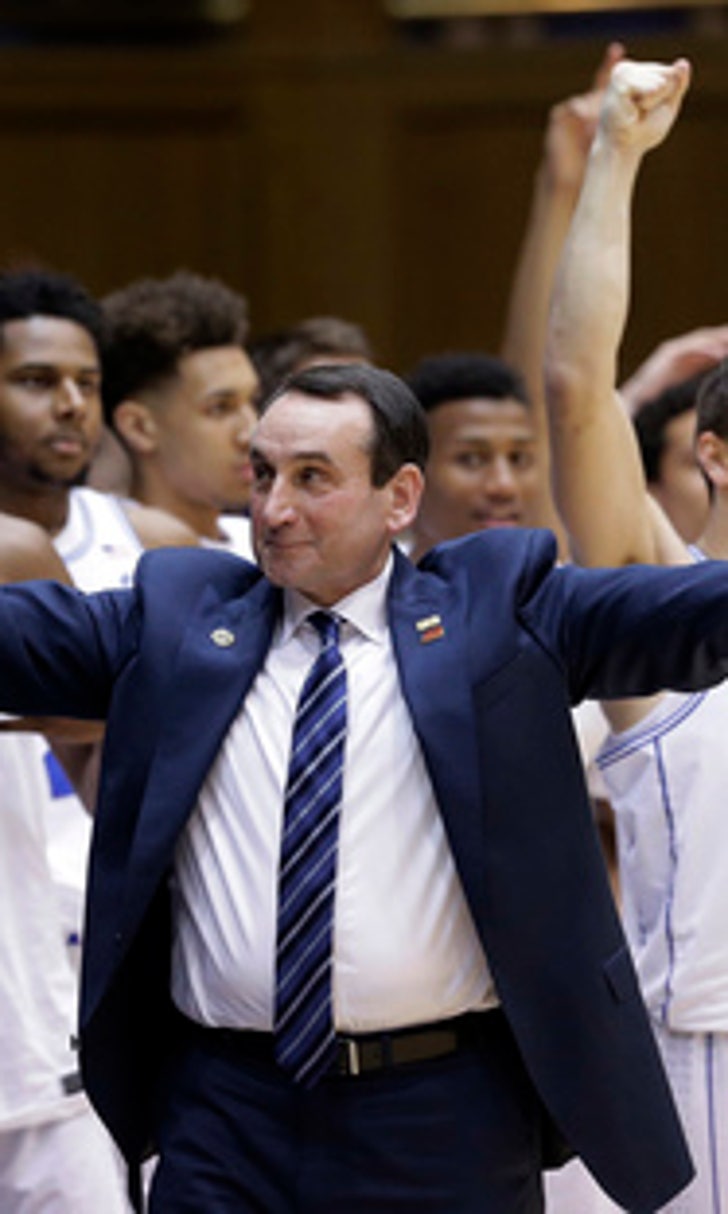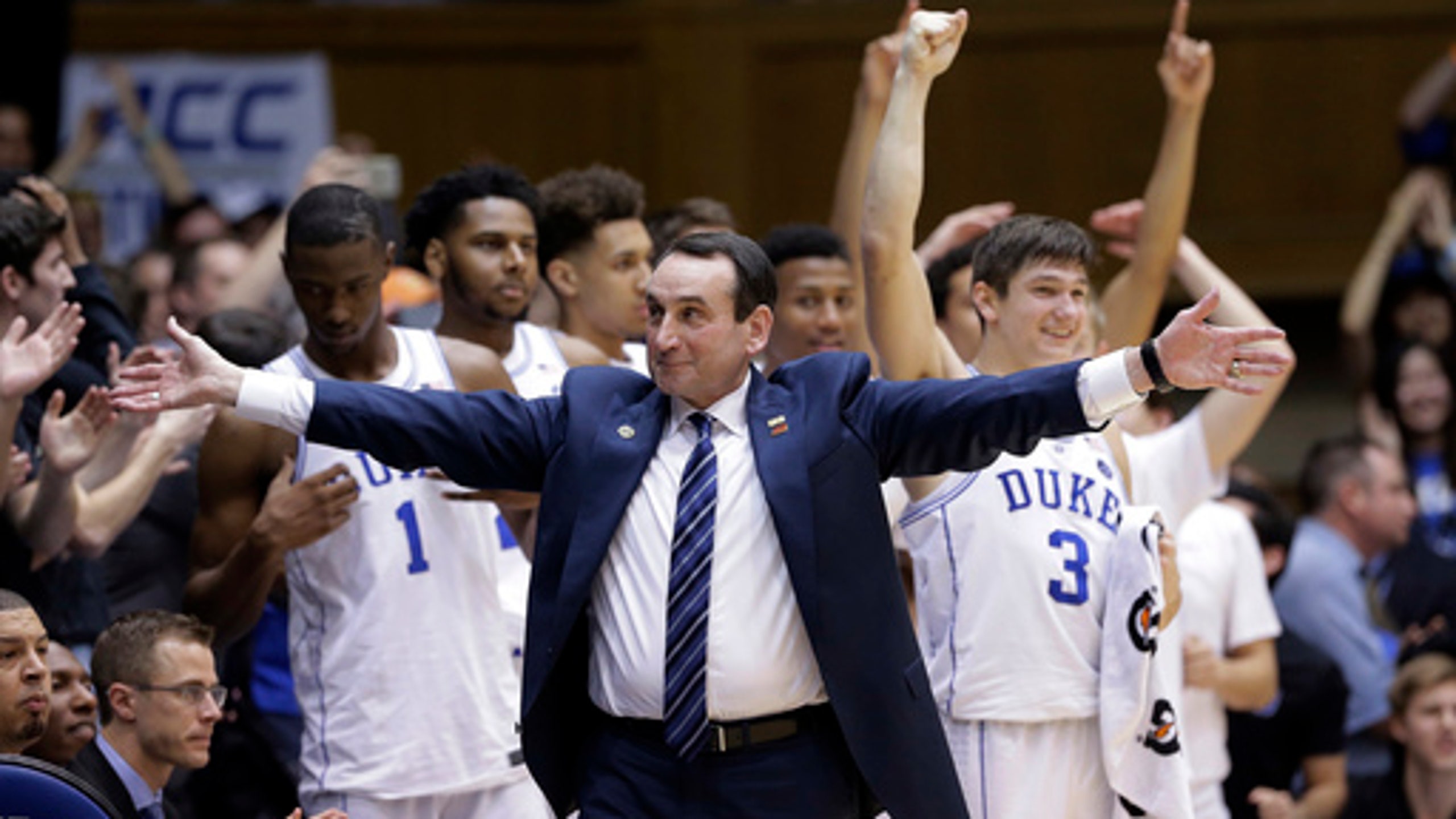 Duke AD focuses on possibility of 'pretty special' 2017-18
BY AP • June 12, 2017
DURHAM, N.C. (AP) Duke athletic director Kevin White is looking forward to a better - and healthier - 2017-18 for all of his school's athletic teams.
On the whole, the Blue Devils took a step back during this past season. They rank 35th in the most recent standings for the Director's Cup - awarded annually to the school with the best performance in all sports. Duke hasn't finished that low in the final rankings in 21 years.
In an interview with The Associated Press, White said it was an ''interesting year'' because of the relative youth across the rosters and the widespread injuries that derailed so many of the teams.
''I think we've got a chance to go from unmet expectations - but when I say that, I want to be clear we had some amazing accomplishments ... but we didn't really put it all together like I thought we could have and might have,'' White said. ''But I think we've got a chance (in 2017-18) to put it all together and have one of those phenomenal years. I think we're on the cusp of a pretty special year.''
Duke is eager to move forward from a year in which each of its three most visible programs had at least one key piece suffer a significant injury:
- The football team lost three of its four captains to season-ending injuries and went on to finish 4-8.
- Hall of Fame men's basketball coach Mike Krzyzewski missed a month after having back surgery, and three freshman forwards - Harry Giles, Jayson Tatum and Marques Bolden - each missed significant time with knee, foot and ankle injuries.
- In women's basketball, guard Kyra Lambert tore a ligament in her left knee during the first round of the NCAA Tournament, and without her, the Blue Devils were eliminated in their next game.
White, who earlier this month began his 36th year as an athletic director, called that run of injuries ''beyond anything I had ever experienced.''
He also said the current phase of construction projects on campus is coming to a close. In the past year, Duke opened its five-story Blue Devil Tower overlooking Wallace Wade Stadium, its remodeled entryway to Cameron Indoor Stadium and its new building that houses some nonrevenue sports and athletic department offices that formerly were located in Cameron's back hallways.
White said the school is ''conceptualizing'' a plan to convert those vacated offices into additional locker room and developmental space for the men's and women's basketball programs.
The university's Duke Forward fundraising campaign - which aims to raise $3.25 billion over a five-year period - concludes June 30, and White said he expects the athletic department to ultimately raise $375 million of that. The department's goal was $250 million.
''You put it all together and it represents a heck of an investment, but it's really a long-term investment,'' White said. ''Those things are probably 100-year facilities.''
---
---