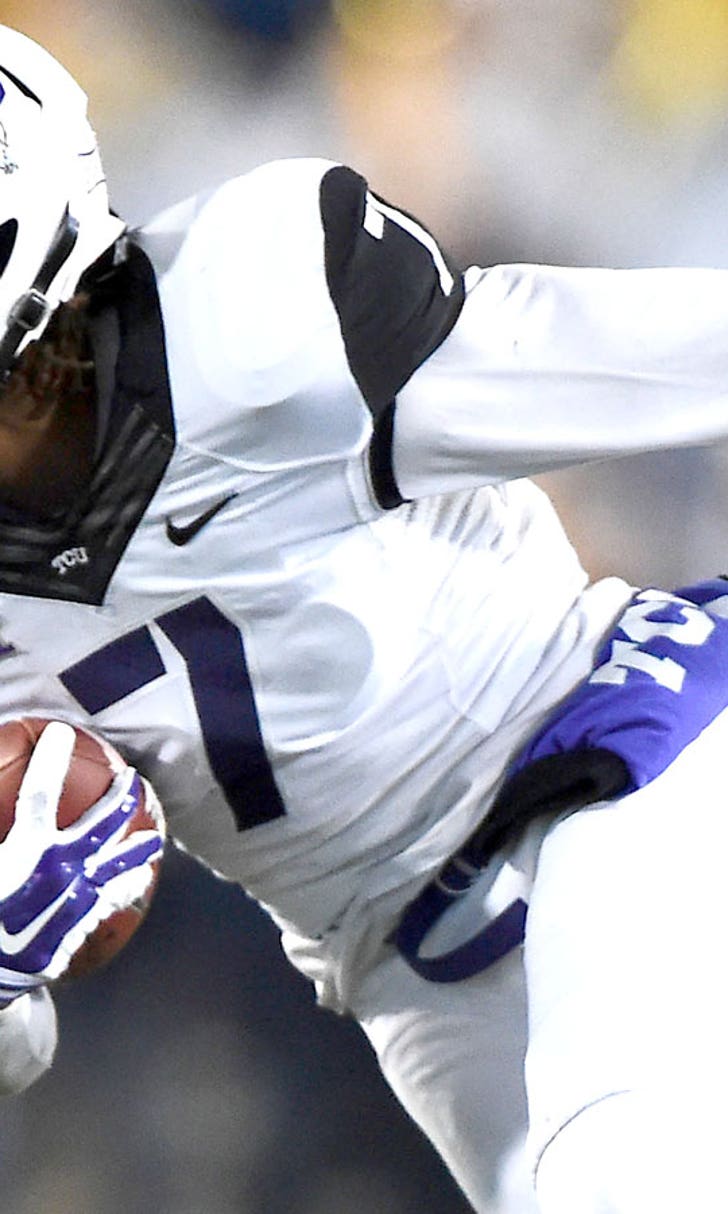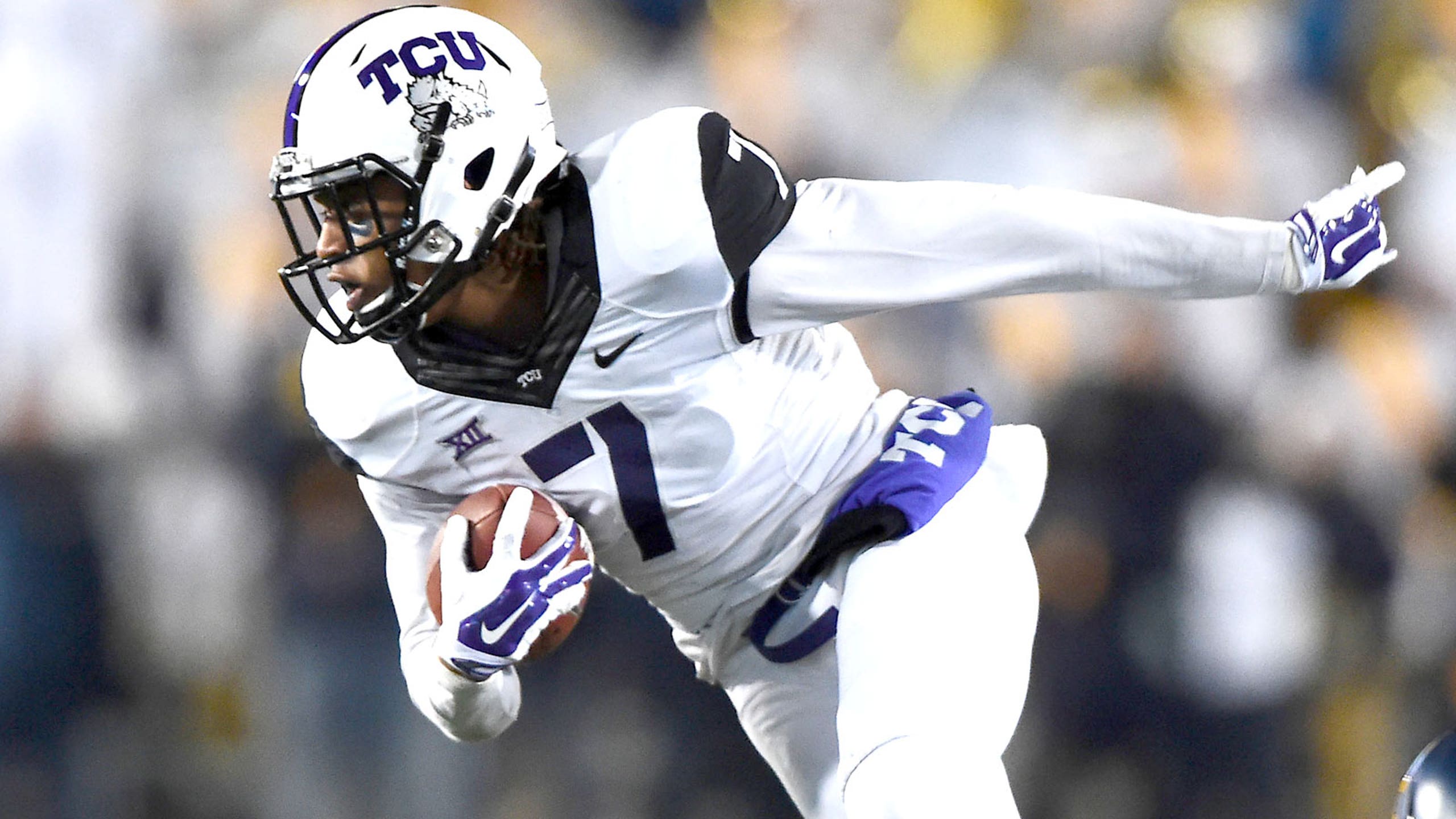 Does TCU actually move the ball better without WR Kolby Listenbee?
BY foxsports • October 8, 2015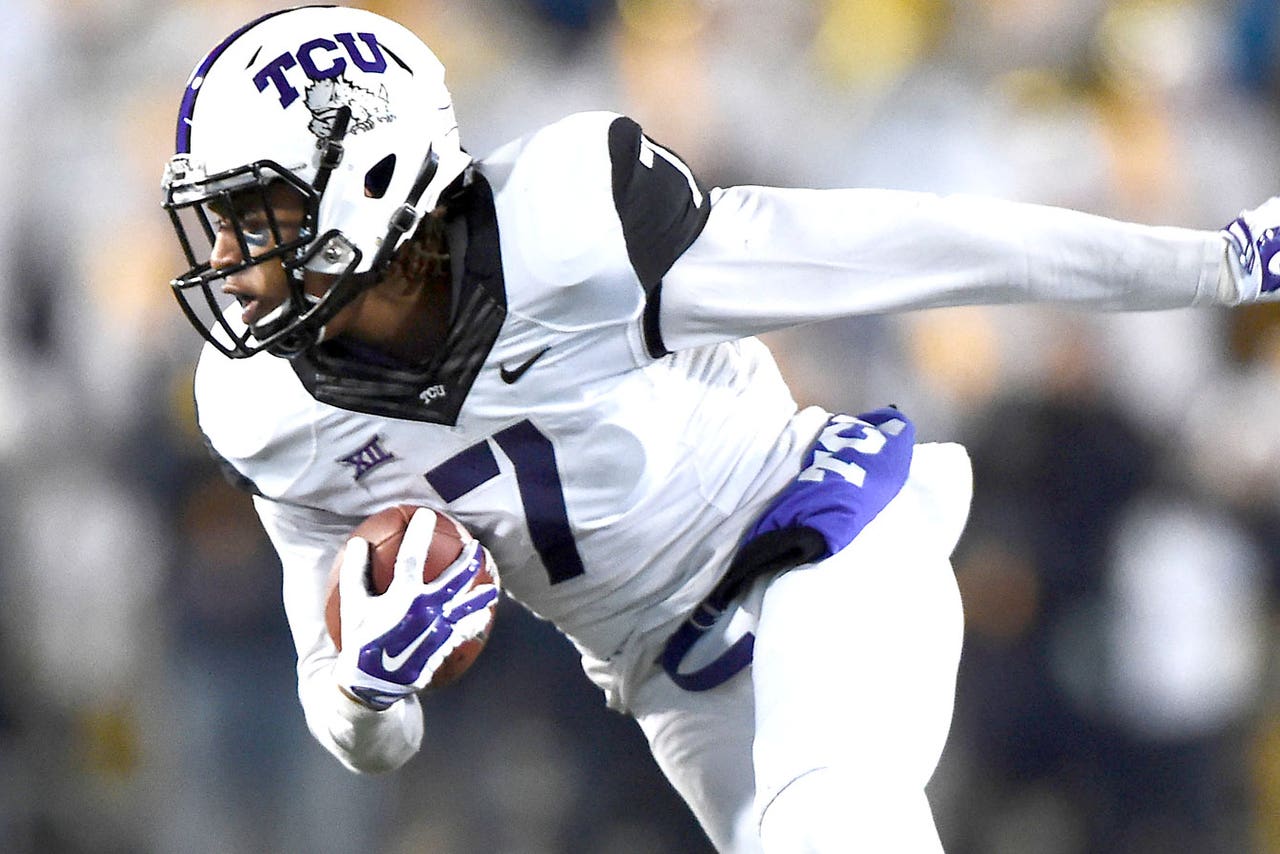 Without speed receiver Kolby Listenbee in the lineup the last two games, TCU has scored 105 points and racked up 1,354 yards.
"Some ways," TCU coach Gary Patterson told reporters, "I think we move the chain better because we don't take those shots [down field], to be honest with you."
The 6-foot-1, 183-pound Listenbee is a flash on the field, capable of burning any cornerback, and that makes him one enticing target for quarterback Trevone Boykin to try to go for the home run on any given play. Listenbee had 41 catches for 753 yards and four touchdowns last year, second in all three categories to only Josh Doctson, who is off to a sensational 2015 season with 42 catches in five games.
Listenbee, the team's fastest receiver, owns the best yard-per-catch average this season of 22.4, nearly five yards more than than the receiver closest to him.
Patterson believes without Listenbee in the lineup the last two weeks, the offense has actually become more efficient moving the chains because Boykin is apt to take fewers risks.
He's finding new targets like Ja'Juan Story, KaVontae Turpin and Desmon White.
"Sometimes you hit it [the long throw] and sometimes you're second-and-10. We're moving the chains better when it's Story and those guys."
Listenbee has been in uniform the last two weeks but hasn't played because of a lower-body injury he sustained against SMU. If he's healthy enough to play, it would be a shock to see Patterson not start him or even reduce his playing time because of the threat he poses down field.
Then again, coaches can become stubborn to change when things are working, and Patterson sounds like a man who believes they are.
---
---