Dave Clawson: Focus should be on Wake Forest's improvement, not Wakey Leaks
BY Sports Illustrated and Dave Clawson/Sports Illustrated • December 26, 2016
The Wake Forest football team will be playing in its first bowl game since 2011 when we face Temple in the Military Bowl on December 27th. We doubled our win total from three to six this season and had four players earn All-ACC honors. I'm extremely proud of all the effort our players have given the past three years to get our program back into a bowl game. It's a shame that when you Google "Wake Forest football," what comes up first is Wakey Leaks, instead of the improvement our program made this season.
We were very hurt and felt betrayed when we found out that one of our former players and coaches used his access to the team as our radio analyst to share our confidential plays and game plans with our opponents. I think it's a shame that this scandal came out as bowl season started and took the attention away from our players, who worked so hard this season to achieve a goal. Our players have handled it with the maturity and class that we would expect. One of the many reasons I love coaching at Wake Forest is the caliber of student-athletes we can attract. They love football but also realize there is more to college and life than just football. Perhaps this perspective will allow us to move forward without the bitterness that many might expect.
We're fortunate that we had an extra month together as a team and another opportunity to play a game. Imagine if we didn't have another game. This would be the entire story of our season. It's been the perfect medicine for our program to practice, game plan and have the great experience of spending the holidays in our nation's capital. Having another game to play is the perfect antidote to the poison that struck our program.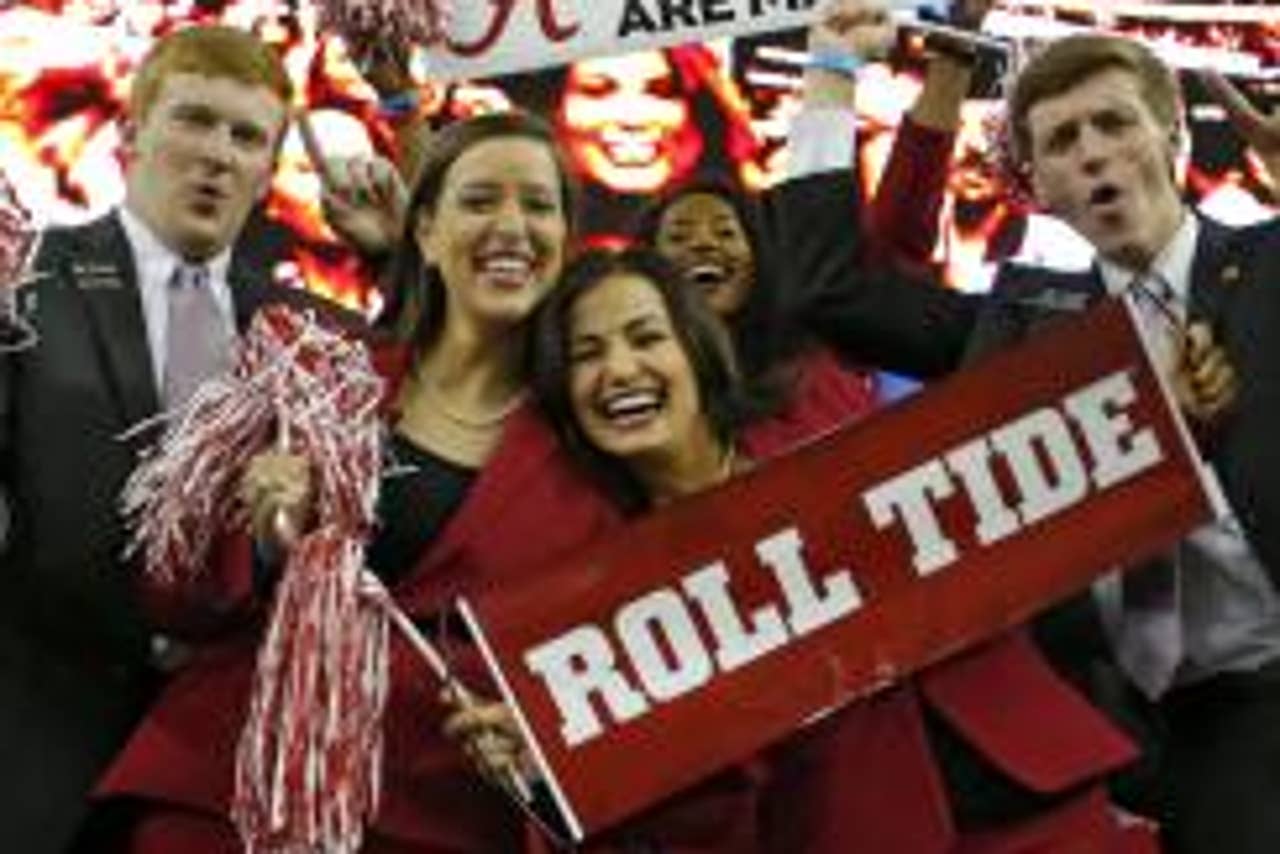 We have made significant strides in rebuilding Wake Forest football—both on and off the field. In December of 2013, about 30 hours after we won the MAC title at Bowling Green, Wake Forest athletic director Ron Wellman was in my house interviewing me for the head coaching job at Wake Forest. The way coaching searches work nowadays, you don't have time to visit the school or see the facilities before you accept a job. It was evident during the interview process that Wake Forest was committed to building a good football program, while maintaining the academic and character standards of the university. Upon arriving at Wake Forest, I saw that we were very challenged from a facility standpoint. Since then, we've raised $195 million for athletics and $63 million for football and facilities. We are going from having probably the worst facilities in the ACC to probably some of the best in the conference, all within three years.
Wake Forest is a great academic school that is consistently ranked among the top 30 national universities. We have the most beautiful campus I've ever seen, and have the perfect stadium for a school of our size and alumni base. We now have football practice facilities to match the rest of the package. The McCreary Field House might be the best indoor practice field in the country. It was a $21 million-dollar facility that just opened last January. We have already started construction on the Sutton Sports Performance Center, a $37 million-dollar project that will house our new offices, meeting rooms, and over 10,000 square feet for a football-only weight room. 
We've seen the impact of the new facilities already. We have a running back who redshirted this year, Arkeem Byrd, who is from Savannah, Ga. He had six to eight other Power 5 offers and he visited the day we opened the McCreary Field House. It is unlikely that he would have committed to Wake Forest if we didn't have the new building. The other aspect of having great facilities is that it makes our current players know that what they do is very important to the university and community. They now have a greater sense of pride in what they do and where they do it. I don't believe it's an accident that the year the McCreary Field House opens is the year that Wake Forest is returning to a bowl game.
Our program also can run more efficiently now that we have an indoor facility. My first two years at Wake Forest, we probably missed about 15 practices because of bad weather during August camp, the season and spring ball. We have a tight practice window because of class schedules and the academic demands of our student-athletes. If there was a thunderstorm within 10 miles of campus, we couldn't practice. Now we never miss a practice or workout. It's a game-changer.
I'm fortunate to be coaching at a school that's had the patience to allow us to rebuild the program in a methodical manner. We've made great progress on the field but also off the field as well. One of the metrics I use to measure how far we've come physically is the number of players who can lift—bench, squat and power clean combined—more than 1,100 pounds. When I got to Wake Forest, we had 26 players who could do that. We also had only 13 players in the program who could run under a 4.7 in the forty-yard dash. We now have 61 players lifting over 1,100 pounds and more than 40 players who run under a 4.7. This is a credit to all of the work our players have put into becoming stronger under the guidance of our strength and conditioning staff. There's been a huge uptick academically as well, as the team's cumulative GPA has jumped from a 2.5 to over a 2.8 and the APR score has gone from 955 to 994 in two years.
We believe our best football is still ahead of us because of the youth of our team. We only had eight seniors play over 100 snaps for us this season. Much of our team returns for the next two to three seasons. We've established a culture of redshirting guys. This philosophy was tested the first two seasons, but we weren't going to burn a player's redshirt if he was only going to play eight to 10 plays a game. Players like quarterback John Wolford didn't redshirt because he was clearly the best quarterback we had when we got here. But those borderline guys were all redshirted, and it's going to help our future. We redshirted about two-thirds of our players when we arrived and 18 of 22 scholarship players this year. We've also tried to resist taking fifth-year transfers. I thought every time we did that we were sacrificing the long-term future for the present and I didn't want to do that unless it was an immediate need we had to fill.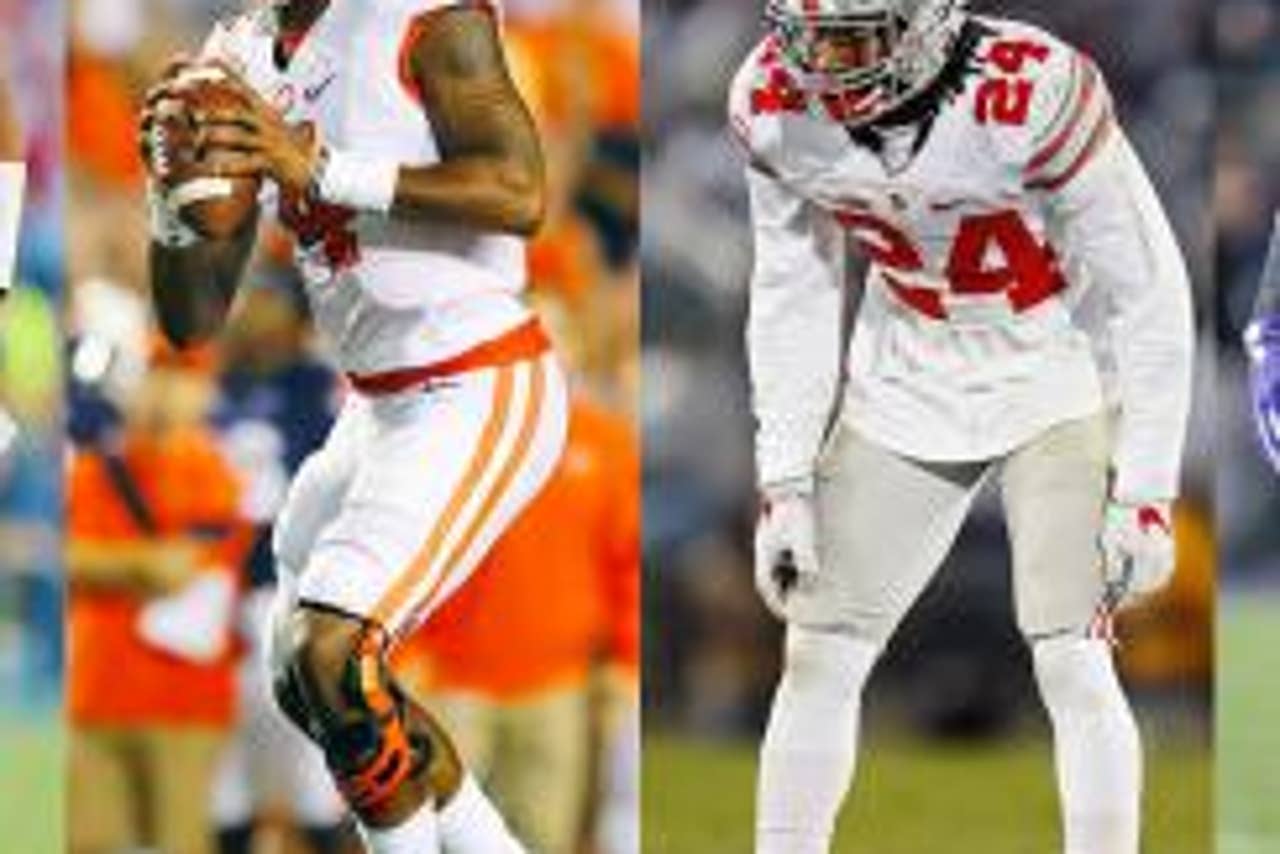 We inherited a strong defense when we arrived and have played very good defense in our first three seasons here. Our defense has done a tremendous job of keeping us in games and allowing us to find ways to win close games. It was a different story on offense. There had been significant attrition on offense before we arrived and that is why we're still very young on that side of the ball. There are only three offensive starters on our current team who were here when we arrived. At times this season we started nine freshmen and sophomores on offense. Our turnover margin went from the worst in the ACC to first, and we run the football much better than when we first arrived. The next step we must take is to start winning games on offense. We return the majority of our offensive line next season and every QB, RB, TE, and WR who played for us this year. Cade Carney, our freshman tailback, showed that he can be a core performer in our program. Redshirt freshman safety Jessie Bates III earned freshman All-American honors. There's a bright young nucleus here that we look forward to building around.
We hope that the Military Bowl can be the start of people focusing on what we've done on the field, not the unfortunate incident that happened off it. 
---
---