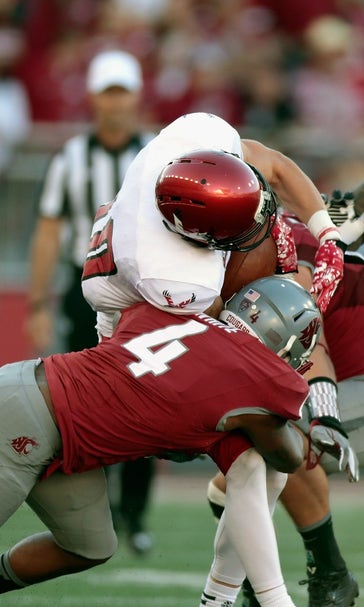 Cooper Kupp dazzles as Eastern Washington jars Washington State
September 4, 2016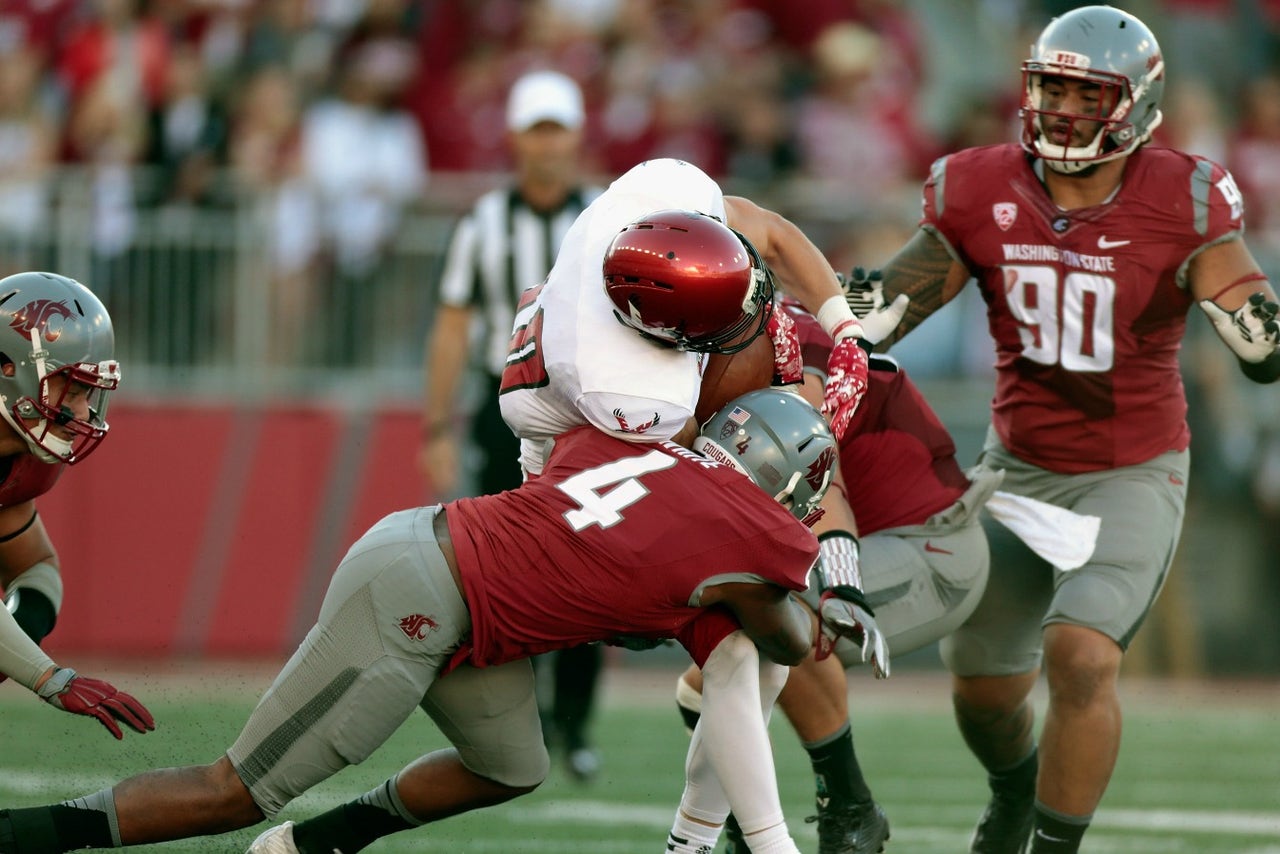 The article is entitled "Meet Cooper Kupp, the best college football player you've never heard of."
After Saturday, Mike Leach and Washington State have heard -- and seen -- all they can handle of the Eastern Washington wideout.
Eastern Washington surprised the Cougars, 45-42, in Pullman behind an amazing performance by Kupp, last year's FCS Player of the Year, and quarterback Gage Gubrud.
Kupp was a triple threat: He caught 12 passes for 206 yards and three touchdowns, threw a completion for 22 yards and ran twice for 29 yards.
Gubrud, meanwhile, threw for 474 yards and five TDs.
His 7-yard pass to Kupp in the third quarter made the wideout the all-time leading FCS receiver in touchdowns with 59, surpassing David Ball of New Hampshire's mark. 
Kupp comes up with stellar efforts against Pac-12 schools. In 2015,  he caught 15 passes for 246 yards at Oregon. Two years ago he caught three touchdown passes against Washington. As a freshman, he caught five passes for 119 yards and two touchdowns against Oregon State.
Kupp won't get the chance to burn Pac-12 DBs anymore this season. However, EWU will face a stiff test next week against FCS powerhouse North Dakota State.
North Dakota State produced Carson Wentz, the No. 2 overall pick in the 2016 NFL Draft by the Philadelphia Eagles.
More perfomances like the one against Washington State and Kupp will likely be hearing his named called early in the 2017 NFL Draft, which will be held in the City of Brotherly Love.
---
---