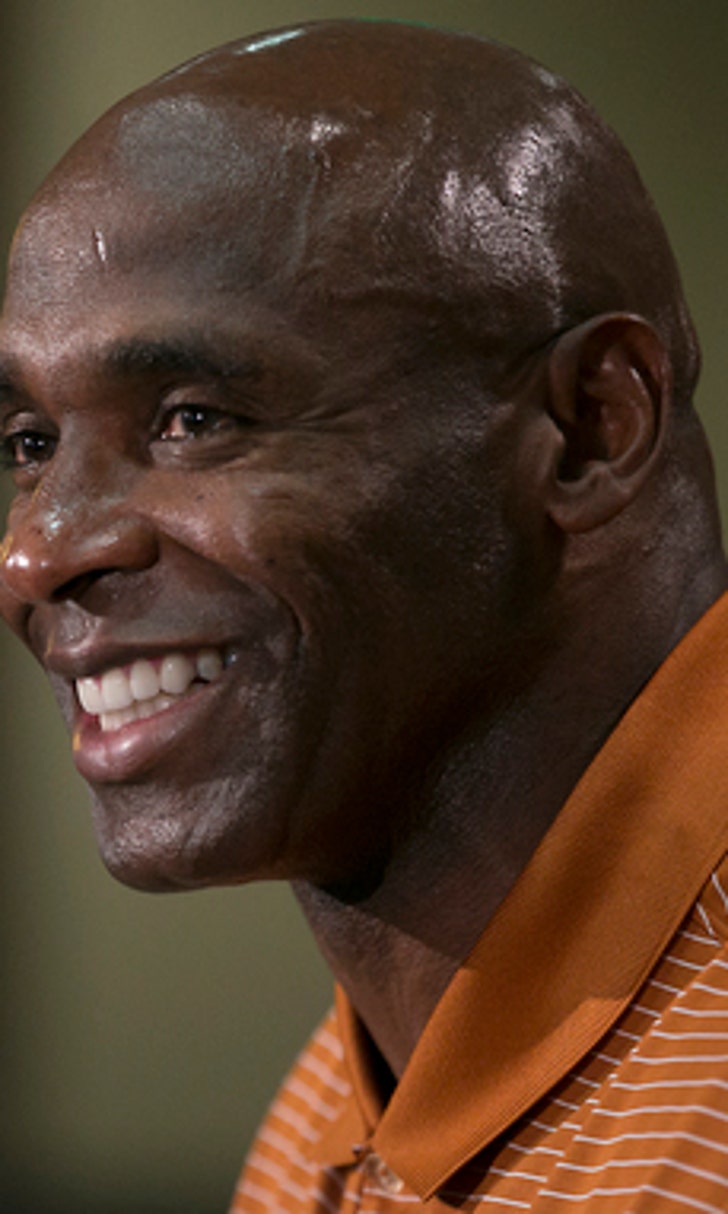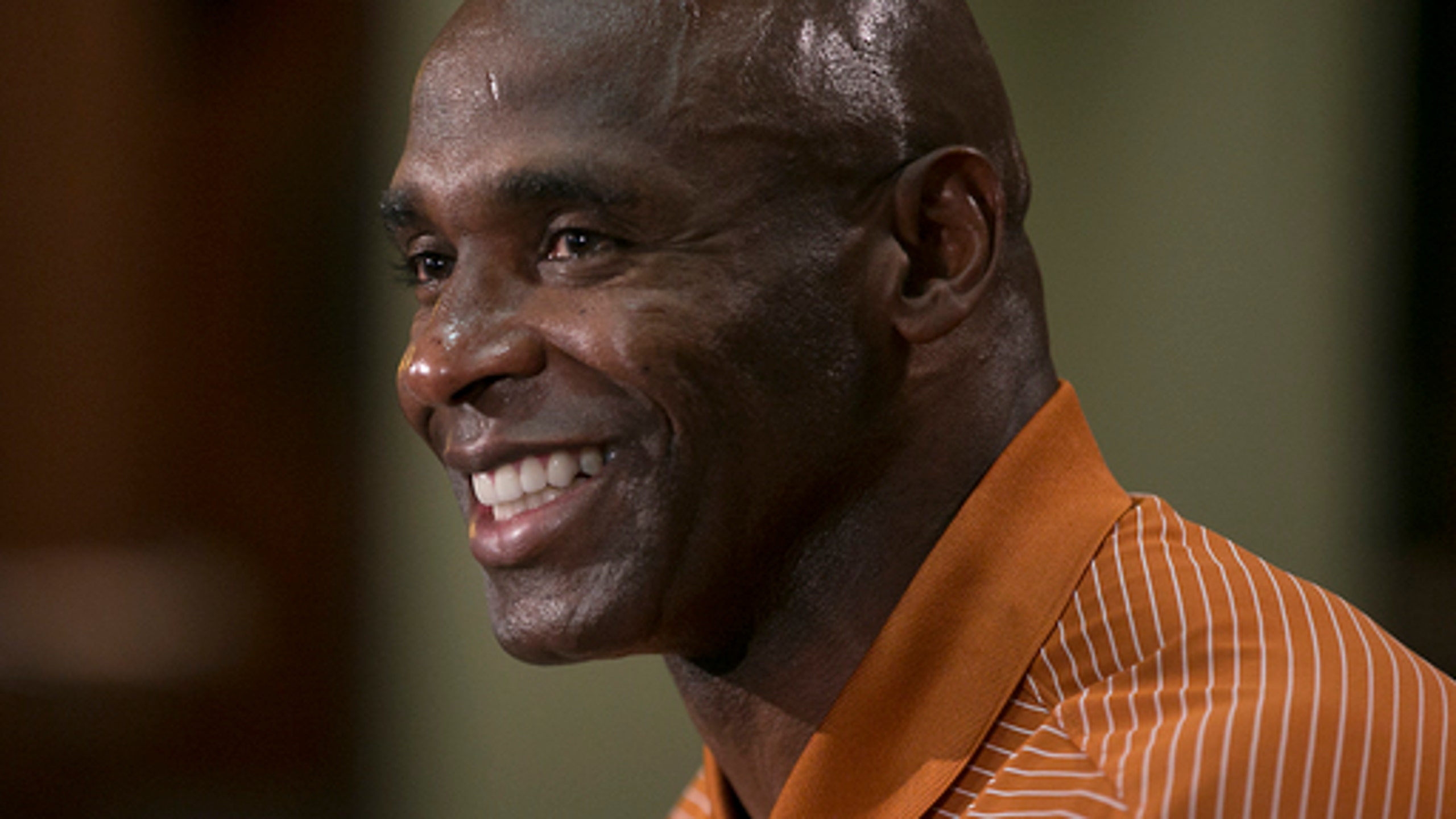 Charlie Strong driven to succeed by place in Texas history
BY foxsports • September 2, 2016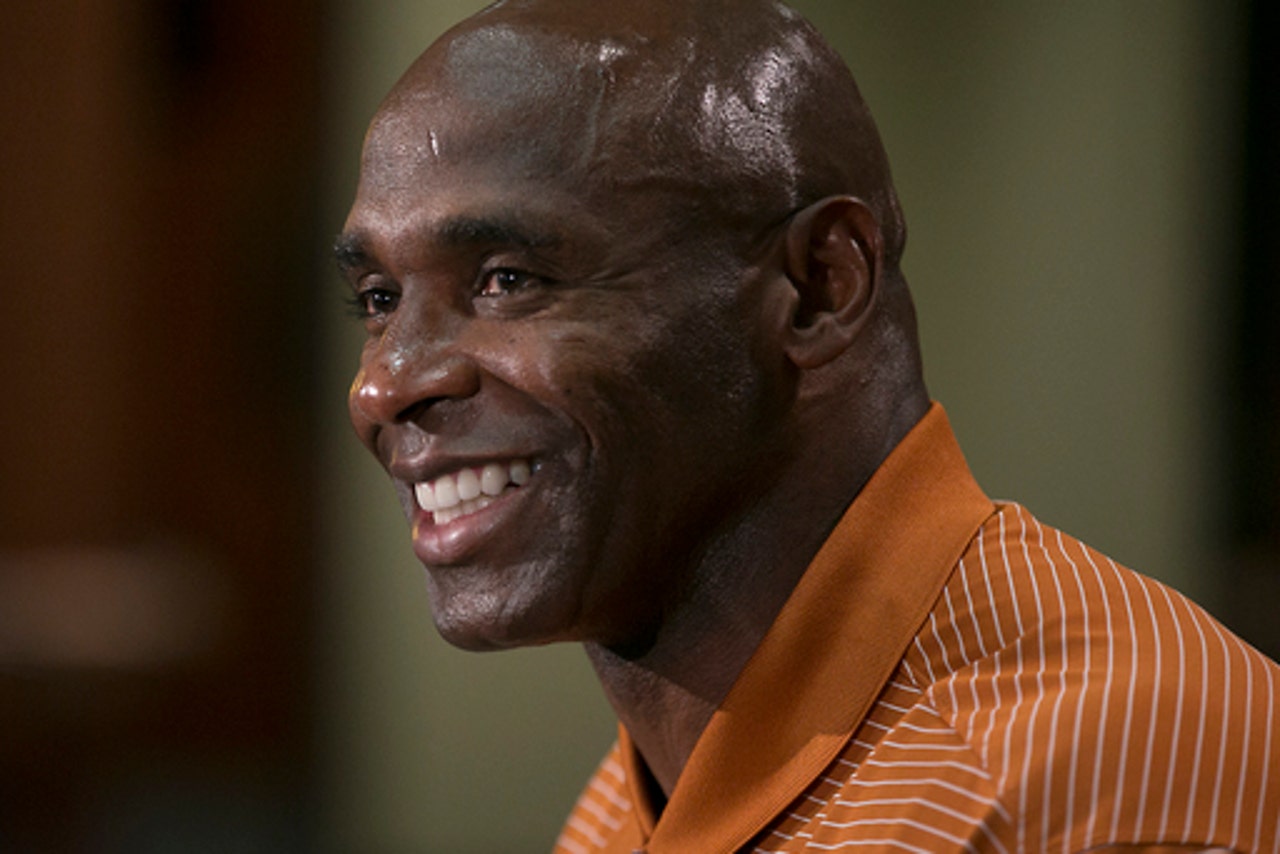 AUSTIN, Texas (AP) Charlie Strong should be feeling the pressure.
After two consecutive losing seasons, there are daily questions whether he can not only win at Texas, but win enough to keep his job. He enters the season with an 11-14 record at Texas and a roster of talented, unproven players facing a Sunday night season-opener against No. 10 Notre Dame.
Behind it all is the issue of race: Strong is the first black head football coach at Texas and one of just a handful across the nation. To be the first at Texas, which is still grappling with a segregationist legacy, is something Strong addressed the day he was hired in 2014 with a nod to those who never got a chance.
Strong said it's his role as a pioneer among black coaches that props him up, not wears him down. It comforts him.
He will win, Strong said, because he simply can't fail.
''It drives me every day,'' Strong said. ''It doesn't make it harder. So many people are counting on you. You can't let them down ... That's why I have to be successful.''
That Texas hired Strong from Louisville in the first place was significant. The school resisted integration in the 1950s and 1960s and had college football's last all-white national championship team in 1969. Race issues still reverberate on campus, although 52 years after the Civil Rights Act administrators are now fighting legal battles to expand opportunities for minorities and scrub the campus of remnants aligning it with the old South in the Civil War.
Earlier this year, Texas won a significant legal victory for affirmative action in higher education when the U.S. Supreme Court upheld the school's consideration of race in some student admissions. And the school recently removed a statue of Confederate President Jefferson Davis from its prominent perch on campus.
Texas sociology professor Ben Carrington, whose work has focused on race and sports, praised former Texas athletic director Steve Patterson for hiring Strong barely two months into his tenure. Patterson was forced out in 2015 after alienating large numbers of fans, boosters and school administrators. Patterson also hired basketball coach Shaka Smart, the first black coach to lead that program as well.
''(Patterson) pushed back against the old-guard network,'' Carrington said. ''He deserves credit for that.''
Carrington, who sits on the school's athletics advisory council, has closely watched how Texas received Strong and says the coach has a ''groundswell of appreciation and good will toward him right now.''
But another losing season would likely leave Texas little choice but to make a change, Carrington said. It gets trickier for Strong and Texas if he wins, but doesn't win ''enough.''
''This year is different. If Charlie Strong does not have a winning season, I don't see how he stays on,'' Carrington said. ''If they have a winning season, which they should do, how much is enough?''
If Strong has a winning season and still gets fired three years into a five-year contract, the element of race will jump front and center, Carrington said.
''The research shows that (black) coaches have longer to wait and less time to prove themselves,'' Carrington said. ''That becomes a judgment call ... and the cause will get loud.''
No one wants to pin down what would be ''enough'' for Strong. Last season, Texas beat Oklahoma and Baylor but still finished 5-7 with blowout losses of 38-3 to Notre Dame, 50-7 to TCU and 24-0 to lowly Iowa State.
The program is still rebuilding. Strong is still unsettled when it comes to quarterback, he has a new offensive coordinator and his best talent remains young, sprinkled among freshmen and sophomores. That leaves Strong little margin for errors like missed extra points, dropped punts and other missteps that turned winnable games into heartbreaking losses the last two seasons.
Texas hasn't had three consecutive losing seasons since the late 1930s.
''We know how critical this year is. If I start thinking negative, it will wear me down. I can't let that happen,'' Strong said.
So he leans back on his strength: the idea that he cannot fail. Strong often tells the story of an elderly black woman who approached him at gas station and asked if he was the Texas coach. She grew up in segregated Austin and told him she was praying for him to succeed at Texas.
Strong smiles at the story.
''I said, `As many prayers have been sent up for me, I'm going to be able to walk to the pearly gates of heaven.' She said, `Yes, you will, baby,''' Strong said. ''You see? They want success. When I have success, they are going to feel a part of it.''
---