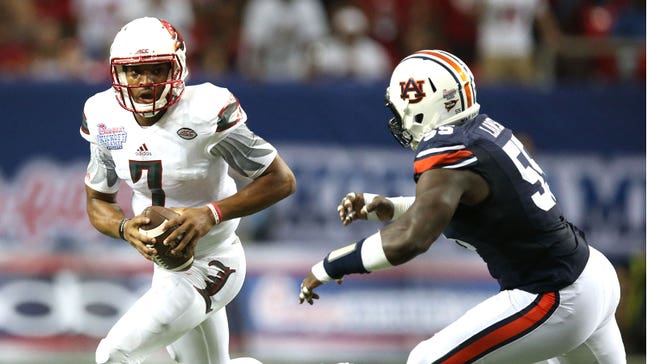 Carl Lawson returns to the practice field, status for Ole Miss unclear
Published
Oct. 27, 2015 4:06 p.m. ET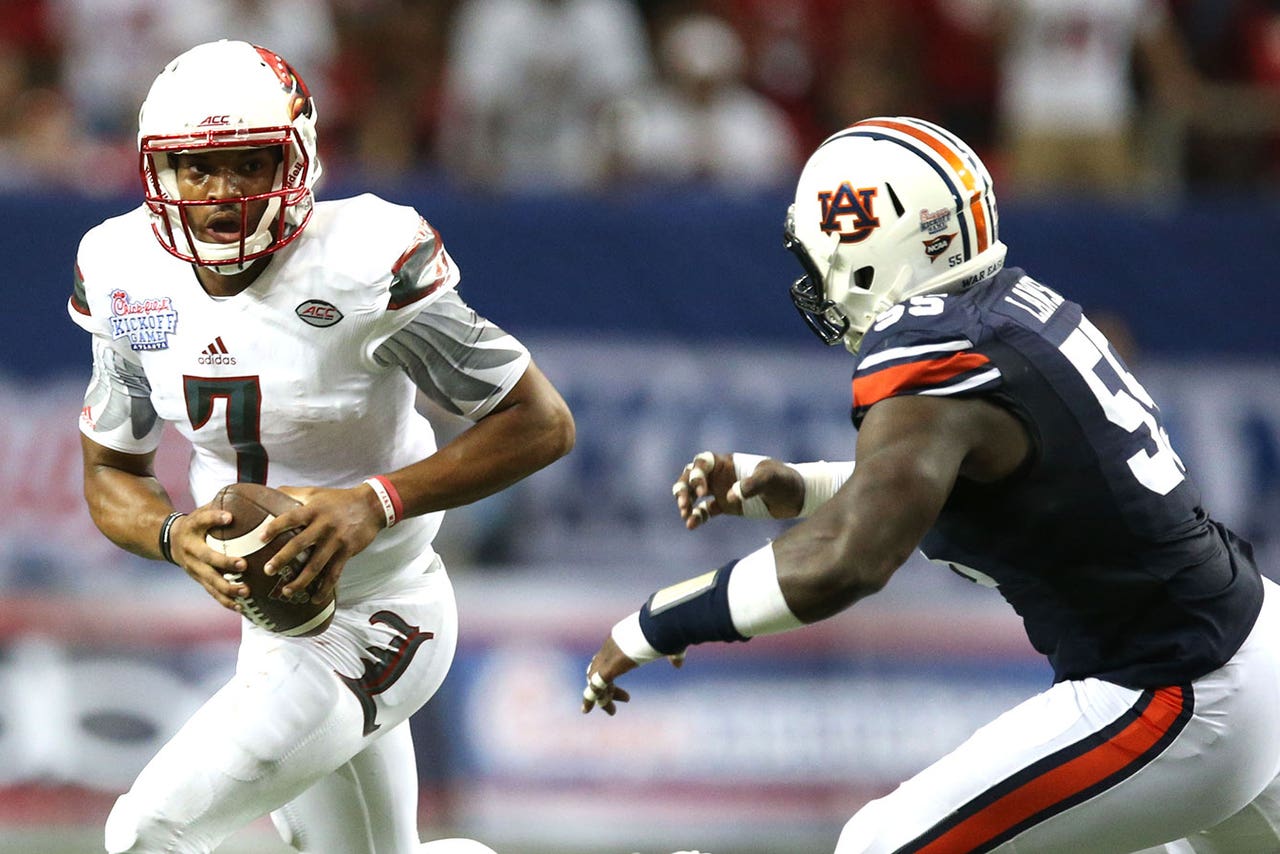 Badly in need of help on its defensive front, Auburn may be in luck versus Ole Miss, as sophomore defense end Carl Lawson will make his return to the practice field this week according to head coach Gus Malzahn. 
"I'm not going to say right now that he'll play this Saturday," Malzahn said Tuesday, "but the fact that he's out there practicing will be good from a leadership standpoint, if nothing else."
Lawson has been held out of the lineup since Sept. 5 when he injured his hip against Louisville. The former Freshmen All-American could add some much needed pass rush to the Tigers - Auburn's 11 sacks ranks 13th in the SEC. 
If Lawson is healthy enough to return, how realistic is it to expect a contribution from him? 
"He's been doing some things with the trainers to try to get himself in shape," Malzahn said. "But there's nothing like getting out there and actually practicing. So that's why I said I'm hesitant to say that right now he'll play this Saturday. But it is a good note that he's on the practice field.
"He's a competitor. It's been tough on him and he's (gone) through a lot. You think back to last year having to sit out, that was tough on him, but he's a kid of character and a tough kid, so he's excited to be back out there for his team."
---
---