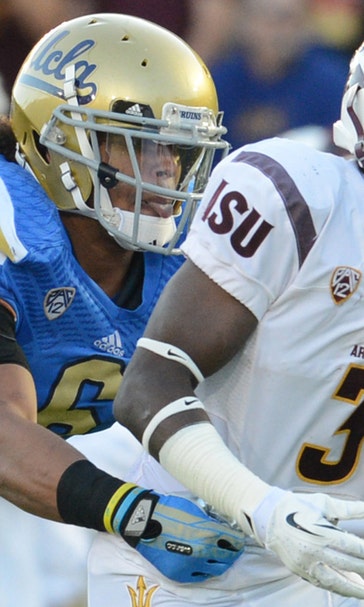 Can UCLA win the Pac-12 South division after Utah's loss to USC?
October 29, 2015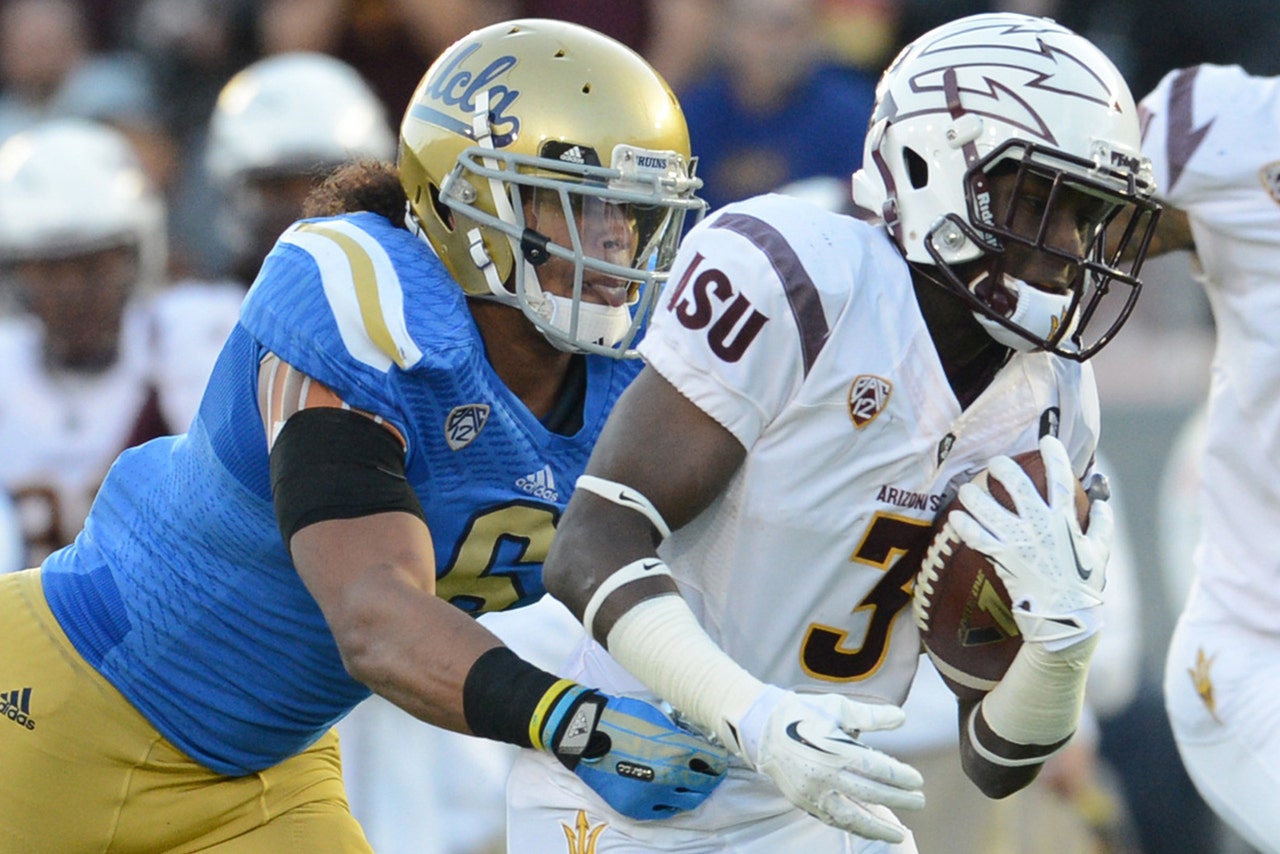 After USC defeated then-undefeated and then-No. 3 Utah, the fallout became clear: Pac-12 South is an open division and nearly any team can win it.
According to a recent report in the OC Register, USC's victory certainly helped. In fact, if UCLA won its remaining five games, the Bruins would likely finish atop the Pac-12 South. ESPN offers a 3.2 percent chance of "winning out" -- but if UCLA were to win each game (including vs. Utah in Salt Lake), then they'd have a tie vs. the Utes and control the head-to-head tiebreaker.
"We were watching the game pretty intently," said UCLA receiver Thomas Duarte on USC-Utah, via the report. "I'm not going to say that much, but the winning team was the team we wanted to win."
If UCLA wins every game and so too does Arizona State, then there would be a three-way tie for first place. UCLA would win with best divisional record, though they'd need to be perfect from now until the end of the season.  
(h/t OC Register)
---
---