Big Ten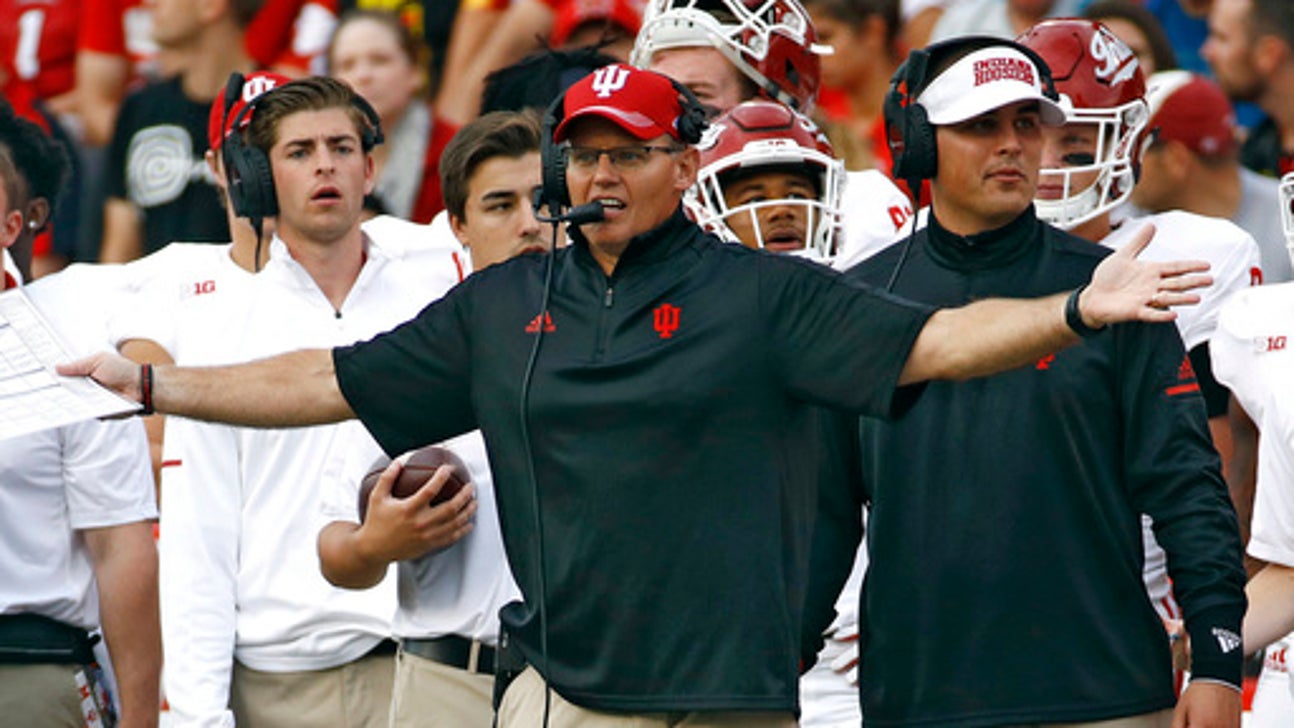 Big Ten
Bucket Bowl: Indiana, Purdue put postseason hopes on line
Updated
Mar. 4, 2020 11:10 p.m. ET

Indiana and Purdue head into their regular-season finale with the same Bucket list.
Both want to reclaim the series' coveted trophy - and both want the bowl bid that will accompany this year's Old Oaken Bucket celebration.
It's an unprecedented showdown for the ages: Win and advance, lose and go home.
''This is a position you cherish being in,'' Boilermakers coach Jeff Brohm said. ''Like I said, there's a lot riding on this football game. We'll make sure they're going to come ready to play and be jacked up to play in this one.''
Why wouldn't they be?
The first 119 games of his bitter rivalry have been full of emotion and drama.
In 2007, Austin Starr made a 49-yard field goal with 30 seconds left to end Indiana's 14-year postseason drought - five months after coach Terry Hoeppner died. His widow, Jane, shed tears when the final gun sounded.
In 2000, Drew Brees led Purdue to a 41-13 rout, clinching a share of the conference of the conference title and a bucket full of roses. The Boilermakers walked away with their first Rose Bowl bid since 1967 and the second ever.
In 1989, freshman Scott Bonnell missed a 26-yard field goal as time expired, giving Purdue its third win. The loss knocked Indiana out of the bowl picture and may have cost Anthony Thompson the Heisman Trophy.
But never before has it been winner takes all.
Ticket sales have surged this week and there's been talk of a possible sellout to catch the improved Hoosiers (5-6, 2-6 Big Ten) and the surprising Boilermakers (5-6, 3-5) one more time, perhaps one last time.
''It's going to be an absolute dogfight, and that's the way it should be,'' Indiana coach Tom Allen said. ''I'm sure every year, and I haven't gone back and studied every single Bucket game, but I know for sure this year everything we're saying is what the environment is going to be and the circumstances for the game, so that makes it really extra special.''
There are other bragging rights at stake, too.
Brohm is trying to end Purdue's four-year bowl drought and become the first Boilermakers coach to reach a bowl game in his debut season since the late Joe Tiller in 1997.
The Hoosiers can set a new school record by winning their fifth consecutive Bucket game.
Nice, yes.
But three weeks after each team's postseason hopes seemed to be dangling on the edge, they are here with a chance to capture the Bucket and the postseason ticket.
''I think that's exciting for this game, and to be able to be in a game like this that has so much passion and meaning outside of anything else other than just the game itself,'' Allen said, referring to Purdue's upset at Iowa last week. ''Then you add in the component of how they're playing, how we're playing, and what we're playing for, it just makes it pretty special.''
Here are some other things to watch Saturday:
THE SCOREBOARDS
While the winner becomes bowl-eligible, the loser may not necessarily be eliminated.
After last weekend 70 teams had the required six wins to qualify for one of the 39 bowls and the four playoff spots. Four games Saturday, including this one, have two five-win teams essentially competing in play-in games.
That means as many as six 5-7 teams could make the postseason and that will be determined by Academic Progress Rate scores. If that happens, Indiana (982) would have the edge over Purdue (971).
THE HISTORY
Full-time first-year Purdue coaches are 12-12-1 all-time against Indiana. But the Boilermakers have had the upper hand when both coaches are new.
The last time it happened was 1997 when Tiller's team beat Cam Cameron's Hoosiers 56-7. It also happened in 1973, when Purdue's Alex Agase beat Indiana's Lee Corso 28-23. In 1922, the two teams played to a 7-7 tie under first-year coaches James P. Herron (Indiana) and Jim Phelan (Purdue).
THE COACHES
Allen and Brohm will be on opposite sidelines, but they have plenty in common.
Both grew up the sons of successful high school coaches. Both took unconventional turns in their coaching careers. And they have mutual respect for one another.
''He's coached a lot of football. He's a very good defensive coach, is a good person, does things the right way,'' Brohm said of Allen.
THE DEFENSES
Purdue and Indiana have traditionally relied upon high-scoring offenses.
This year, they are being led by stout defenses.
Indiana has given up 14 points over the last two weeks, its fewest in back-to-back conference games since 1993, and has posted two shutouts this season.
Purdue has limited four consecutive opponents to fewer than 100 yards rushing and, through 11 games, has allowed the fewest points (208) in school history under a new coach.
---
More AP college football: http://collegefootball.ap.org and http://www.twitter.com/AP-Top25
---
---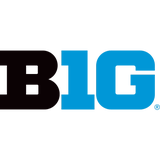 Get more from Big Ten
Follow your favorites to get information about games, news and more
---