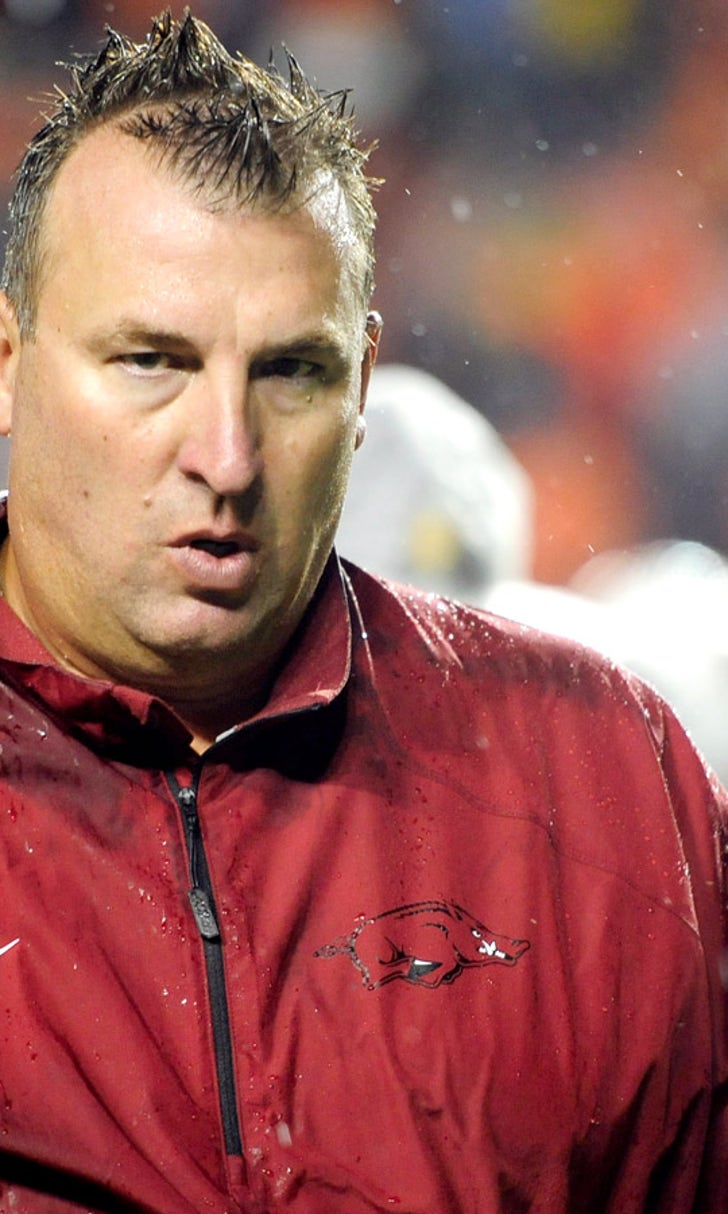 Bret Bielema details his first job and his first promotion
BY foxsports • August 14, 2015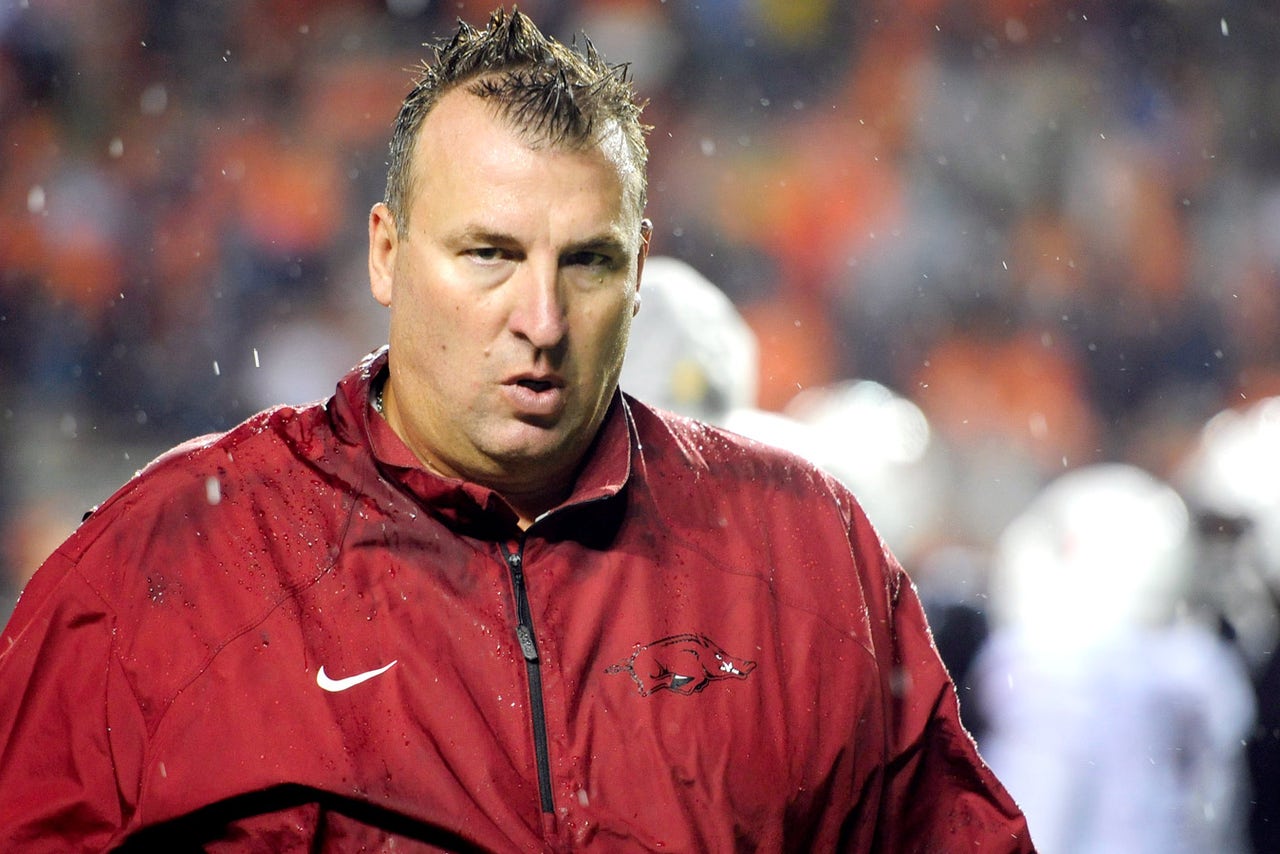 Bret Bielema showed the world his personality during this year's SEC Media Days and walked away the big winner of the league's annual preseason event. Things were not always so bright and sunny for the Razorbacks' coach, as he recalls the details of his first job to ESPN. 
"That was my first semester. My second semester, then I became a full-time GA (graduate assistant), made $6,000 a year, and did that for two years before I became -- I was very fortunate, I was only a GA for two years before I became the linebackers coach at the University of Iowa.
"I remember [Iowa coach Hayden Fry] came in and said 'I got some good news and bad news.' I'm like 'what's the bad news?' He goes 'well, the only car we can give you is a Buick Skylark.' I'm like, 'Have you seen what I'm driving, man?' So I got a brand new Buick Skylark. The good news, he goes, 'I can give you $60,000.' I was making $6,000. I thought like I was a millionaire. I went to Lone Star and ordered a steak. I thought I was pretty big time."
Now that Bielema has Arkansas knocking at the door at the upper echelon of the SEC, he can likely afford all the steaks he wants. It's also very likely he no longer drives a Buick Skylark. 
(h/t ESPN)
---
---