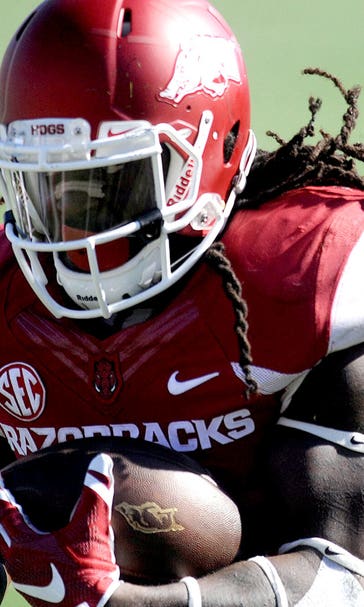 Bielema working to convince junior players to return for 2016
December 23, 2015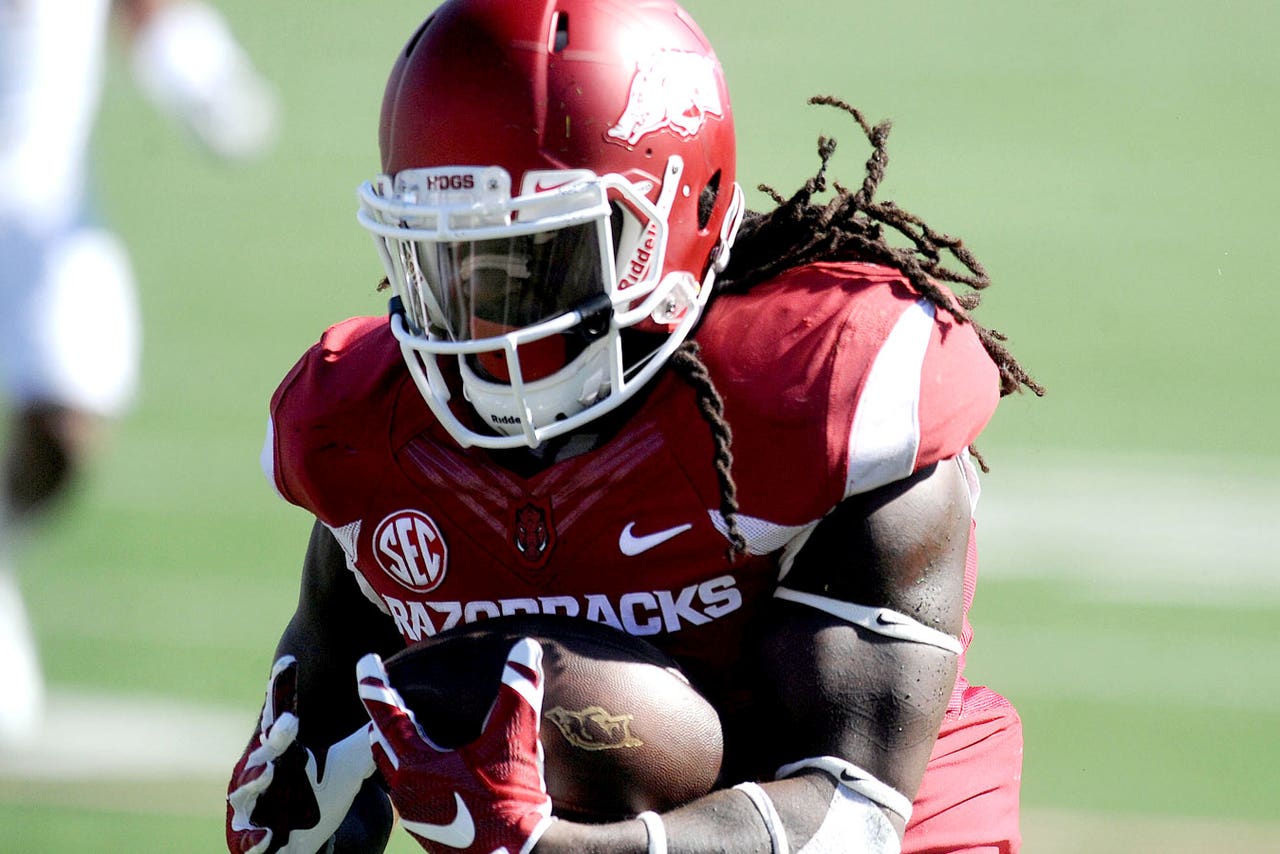 Several talented juniors on Arkansas roster - most notably running back Alex Collins, tight end Hunter Henry and offensive lineman Denver Kirkland, will soon have a decision to make in regards to their NFL futures. Head coach Bret Bielema wants to ensure all his players make the best decision for themselves and have maximized their pro prospects before make the jump early to the draft. 
The Razorback head coach detailed his process in counseling his players for the NFL Draft. 
"When all the guys turned in for junior draft grades I sat down with all of them," Bielema said. "I brought them all in the week of the Missouri game because I knew I was going to hop out recruiting. So I wanted to have a conversation with them."
While early indications have running back Alex Collins leaning toward leaving school early, however Bielema sees an opportunity for his star running back to improve his stock. 
"He is one of three running backs in SEC history to rush for 1,000 yards three years in a row. If he comes back and does it for a fourth year that will be quite a feat."
"Everybody thinks if you're drafted you are in the NFL. You've got to make the team. Alex is in the middle rounds so he's got a decision to make because he can make a lot of money by coming back. If he does it again then he's an elite back."
Henry, a consensus All-American, looks to have received a high draft grade and appears destined to be among those adding their names to the 2016 NFL Draft as early entrants. 
"Hunter has got a very high grade," Bielema said. "So that's a little bit different deal. Hunter is going to make a decision sooner rather than later. He may not announce it until after the game. That's what him and his parents are working on."
---
---