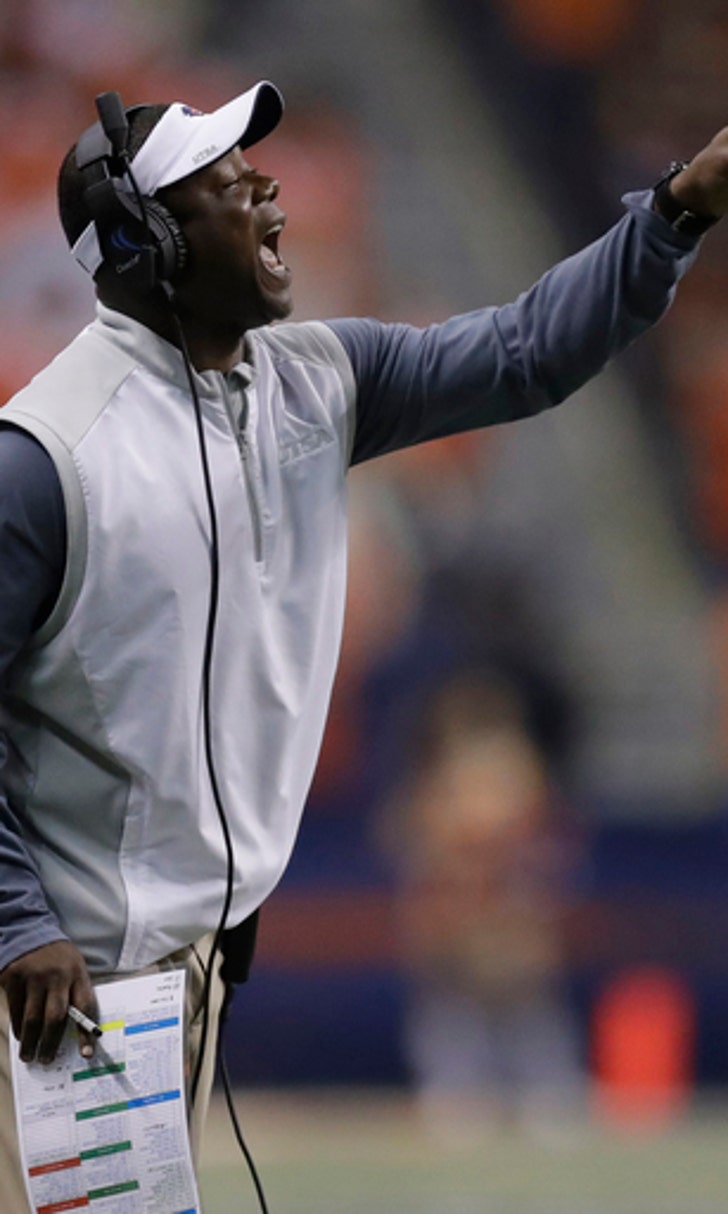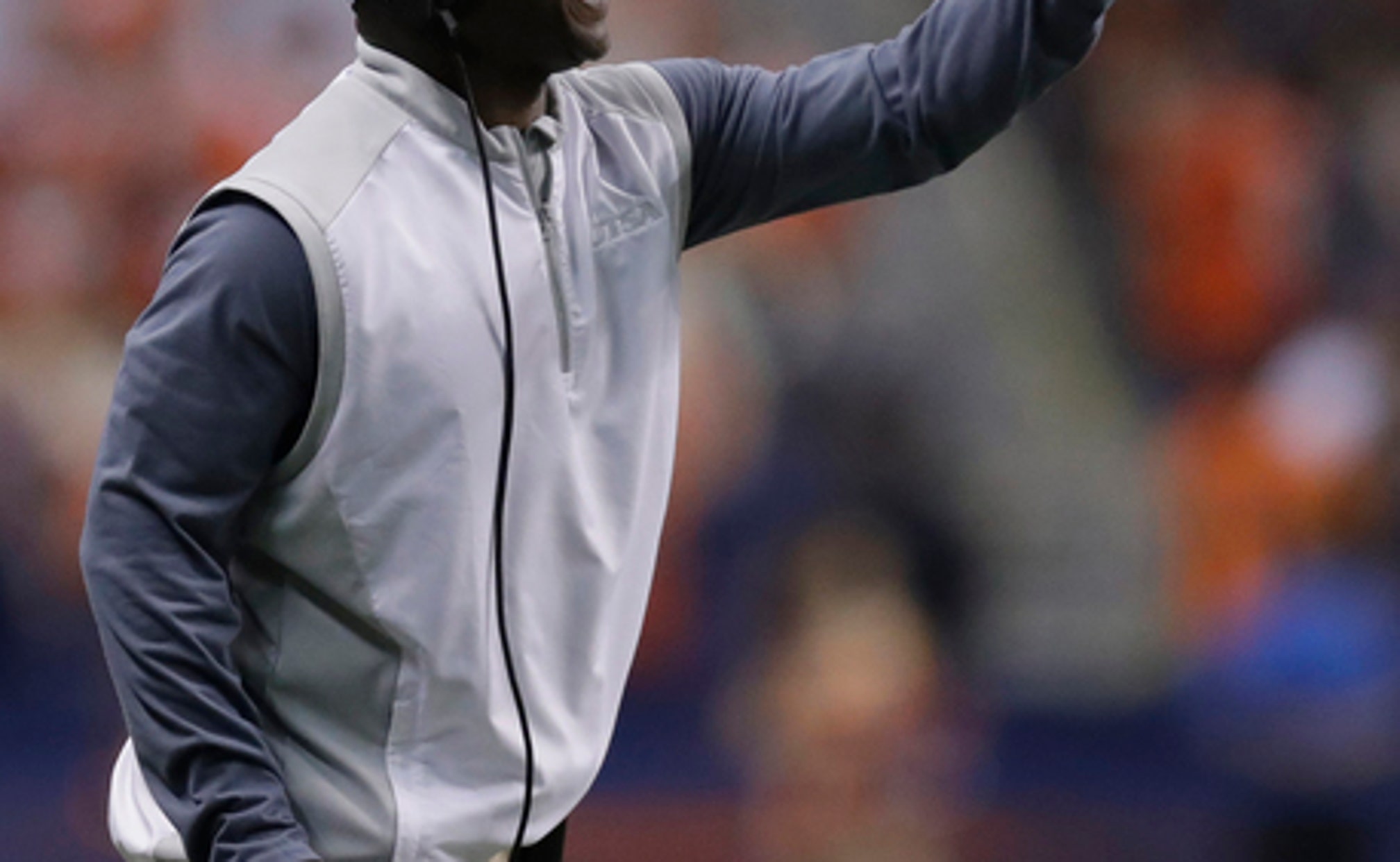 Baylor looking to learn lessons after losing Rhule's debut
BY AP • September 8, 2017
WACO, Texas (AP) Before new Baylor coach Matt Rhule had consecutive 10-win seasons and won an American Athletic Conference title at Temple, there was a home loss to FCS team Fordham in his first season.
Soon after a loss to Liberty in his debut with the Big 12 Bears, Rhule got a text from his former Owls quarterback Phillip Walker, now a rookie on the Indianapolis Colts practice squad. The message read, ''Remember a loss isn't a loss, it's a blessing.''
''Those kids, after winning the championship, when we went to dinner, don't talk about winning the championship, they talk about losing to Fordham, and it was just a bunch of freshmen out there,'' Rhule said. ''We were able to learn from the lessons of losing to Fordham. We were able to learn from the lessons of losing to Idaho.''
The Bears certainly hope to learn from a loss to a team just starting the two-year transition from FCS to the FBS level.
Baylor (0-1), still with plenty of upperclassmen to go with quite a few freshmen, is home again Saturday night against a UTSA team eager to play.
The Roadrunners' scheduled opener last weekend at home against Houston was canceled because of Hurricane Harvey.
''Our team has a tremendous amount of energy built up and wants to play against another opponent,'' said coach Frank Wilson, who last year in his first season led UTSA to its first-ever bowl game.
Rhule has no plans to do what he did at Temple and just start playing a bunch of youngsters. But 11 true freshmen played in the opener and maybe five more could get in against the Roadrunners.
''We just have to play freshmen right now,'' Rhule said. ''Not because we don't want to play with the older guys, but because of the injuries, and because of the lack of depth.''
Sophomore receiver Pooh Stricklin called the opening 48-45 loss to Liberty a ''major, major reality check'' and said the team will have a different mindset against UTSA.
Some other things to know about the first-ever meeting between the Bears and Roadrunners:
NO CHANCE
Baylor safety Chance Waz is suspended for the first half Saturday. He was ejected from the Liberty game for a targeting penalty enforced after officials looked at replay during a commercial break after a two-point conversion try and determined he hit a player with the crown of his helmet. ''Chance certainly wasn't trying to hurt him. He was just trying to play fast and reacting,'' Rhule said.
BEAR RUNNERS
Baylor sophomore RB JaMycal Hasty is likely out at least four weeks with a sprained knee, though he is not expected to need surgery after getting hurt in the opener. The Bears were already without 1,000-yard rusher Terence Williams (offseason shoulder surgery). John Lovett, one of three freshman runners, had 89 yards and two touchdowns vs. Liberty.
BEATING UTSA
Graduate transfer QB Anu Solomon made his Baylor debut throwing for 278 yards with three touchdowns and running for 97 yards against Liberty. But Solomon beat the Roadrunners twice while at Arizona, throwing for 460 yards with five touchdowns and no interceptions.
FOR OPENERS
UTSA has won five of its six season openers, including a 3-1 mark when starting on the road. The Roadrunners, who started play in 2011, won't make up the Houston game that would have been at home and now has only 11 regular-season games.
HOOPS STAR ON THE GRIDIRON
Ishmail Wainright, a four-year letterman for the Baylor basketball team, hadn't played in a football game since his freshman year in high school in 2009. He will now be the starting tight end against UTSA because of starter Jordan Feuerbacher's hand injury.
CLOSE TO HOME
The Roadrunners won't leave the state of Texas for a game until going to FIU for a Conference USA game on Nov. 4. They finish the regular season Nov. 25 at Louisiana Tech.
---
More college football coverage at http://collegefootball.ap.org and www.Twitter.com/AP-Top25
---
---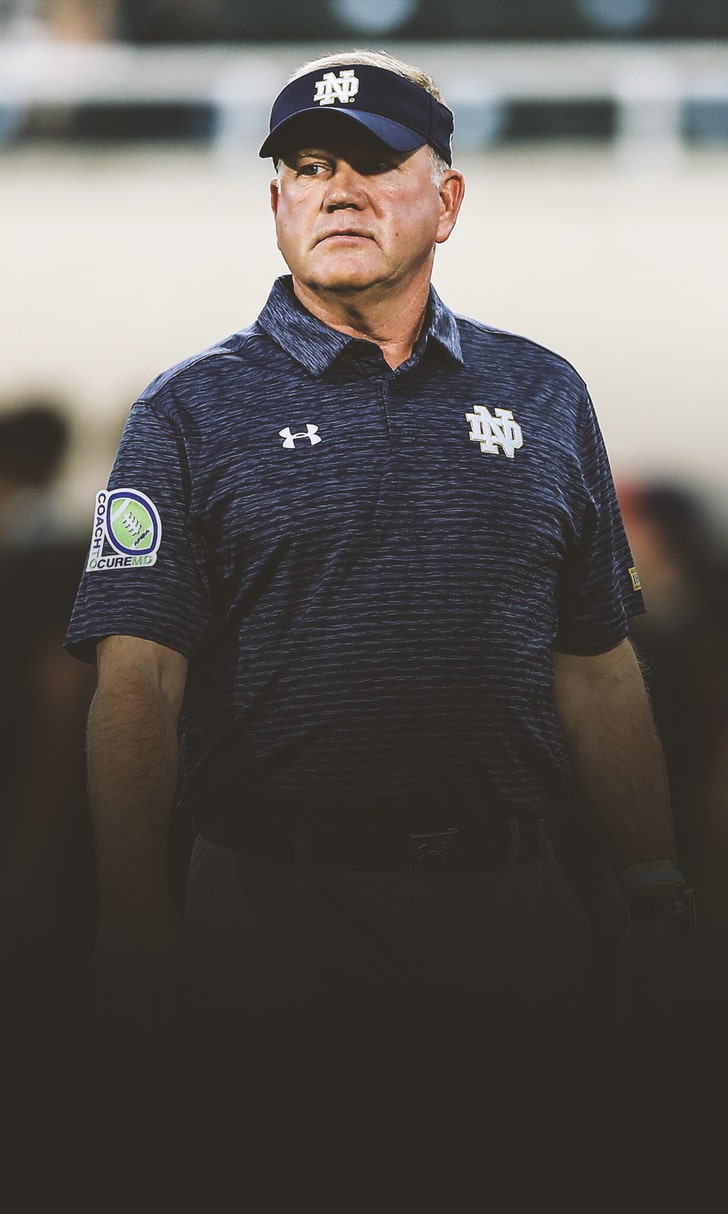 CFB Update: Notre Dame Cancels Practice
CFB Update: Notre Dame Cancels Practice
Here are the latest COVID-related updates from the world of college football.