Navy Midshipmen
Navy Midshipmen
Army-Navy Preview
Published
Dec. 8, 2015 6:25 p.m. ET

It is said you can throw the records out in rivalry games, though it's hard to make that case when Army-Navy is the matchup in question.
The No. 21 Midshipmen have posted a record 13 straight victories in the series, and Keenan Reynolds can become the first quarterback to go 4-0 in the rivalry's history Saturday at Lincoln Financial Field.
Navy (9-2) has outscored Army 417-142 during the run that began after the Black Knights' 24-18 victory in 2001.
"If they talk amongst themselves, I allow them to prepare the best way they think they have to prepare themselves mentally but from my standpoint, I never talk about the streak," Navy coach Ken Niumatalolo said.
Army (2-9) again doesn't look like a formidable opponent with a four-game losing streak as part of its 18th losing season in 19 years. As has generally been the case during their skid in the series, however, the Black Knights have a chance to salvage a losing season by pulling a major upset.
"This football team has never lost to Navy and that is the way we have to approach it," said coach Jeff Monken, a Midshipman assistant from 2002-07. "These guys are not responsible for the last how many years it has been, they are responsible for this team and this year. We have to do our very best to try and win this year."
Reynolds has matched the FBS record for career touchdowns with 83 and needs one more to tie Georgia Southern's Adrian Peterson and Towson's Terrance West for the Division I mark. He is 65 rushing yards away from taking over third place on the all-time list for quarterbacks with 4,344 and narrowly missed out becoming a Heisman Trophy finalist.
More important to him is getting into the history books by beating Army for the fourth time.
"That'd be pretty awesome but it's not gonna happen just by showing up," Reynolds said.
Reynolds has run for five scores and thrown for another against Army. As a plebe in 2012, his eight-yard TD run in the fourth quarter was the difference in a 17-13 win and he rushed for 136 yards with three scores the next year in a 34-7 rout.
The Midshipmen needed Reynolds' one-yard touchdown in the fourth quarter a year ago to help them hold on for a 17-10 victory.
"I think there's great anticipation for this game every year," Reynolds said. "It's obviously the biggest game of the year for us so very excited to play and look forward to (Saturday)."
There is added incentive for Navy since a victory will allow it to regain the Commander-In-Chief's Trophy for sweeping games between the service academies. The Midshipmen lost the trophy last year by falling to Air Force, a team they beat 33-11 on Oct. 4.
The academies all use the triple-option attack. Navy is second in the nation with 330.1 rushing yards per game, Air Force is third at 322.1 and Army eighth at 254.0.
"I think (the Midshipmen's) biggest advantage is that they're familiar with playing the triple option," Black Knights running back Matt Giachinta said. "We play each other every year and they play Air Force every year. We have to make sure we do the little things right."
Army has started three quarterbacks, with Ahmad Bradshaw getting the nod for seven games and senior A.J. Schurr three before both were hurt. That led to Chris Carter starting a 31-21 loss to Rutgers on Nov. 21.
It's uncertain who Monken will go with Saturday.
Navy has had ample time to shake off the disappointment of a 52-31 defeat at then-No. 21 Houston on Nov. 27. That cost the Midshipmen a chance to play in the American Athletic Conference title game last Saturday.
This contest won't affect their bowl destination, with Reynolds closing out his regular season college career before Navy hosts Pittsburgh in the Military Bowl on Dec. 28.
Last year's Army-Navy game was played in Baltimore after the previous two were in Philadelphia.
"We recognize it's time for the biggest game of the year," Niumatalolo said. "We're excited to come back to the city of Philadelphia, I know our guys are looking forward to it."
---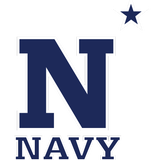 Get more from Navy Midshipmen
Follow your favorites to get information about games, news and more
---