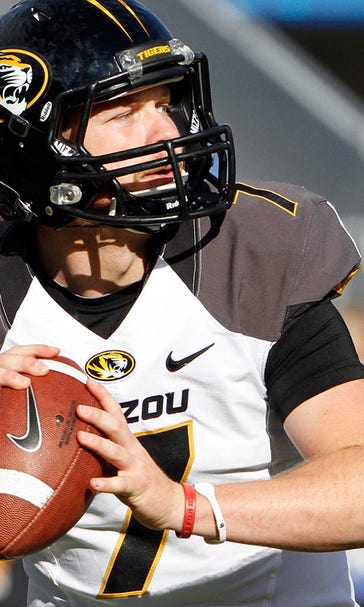 Ambiguity is percolating from Mauk reinstatement
October 28, 2015

No one quite knows how newly-reinstated quarterback Maty Mauk will figure into Missouri's plans going forward. 
Head coach Gary Pinkel skirted around the topic during Wednesday's SEC teleconference session. While it isn't known as to why Mauk was suspended for four weeks, he'll be welcomed back into the fold at a desperate time. 
Missouri's offense is struggling immensely. True freshman Drew Lock has hit the proverbial wall with his play, and simply hasn't been able to get on track. 
Mauk's experience should help the current situation of the team, as will his overall amount of productivity. Many fail to realize the signal-caller out of Ohio was one of the more decorated quarterbacks in the conference at the start of 2015. 
At this point, it isn't known as to whether Mauk will start -- or where he currently sits on the depth chart. Suffice it to say, next week's Thursday game against Mississippi State will be very fascinating. 
(h/t Columbia Daily Tribune)
---
---