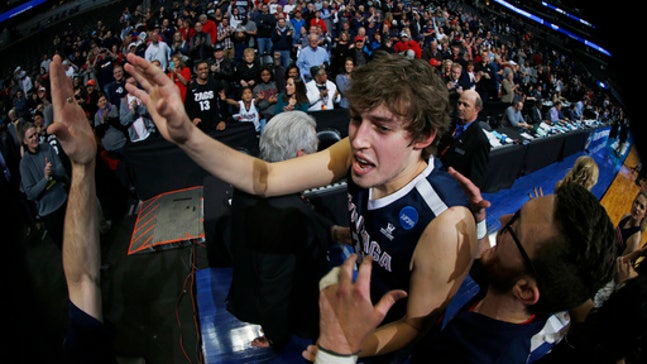 Wiltjer helps deliver Gonzaga back to Sweet 16
Published
Mar. 21, 2016 8:48 p.m. ET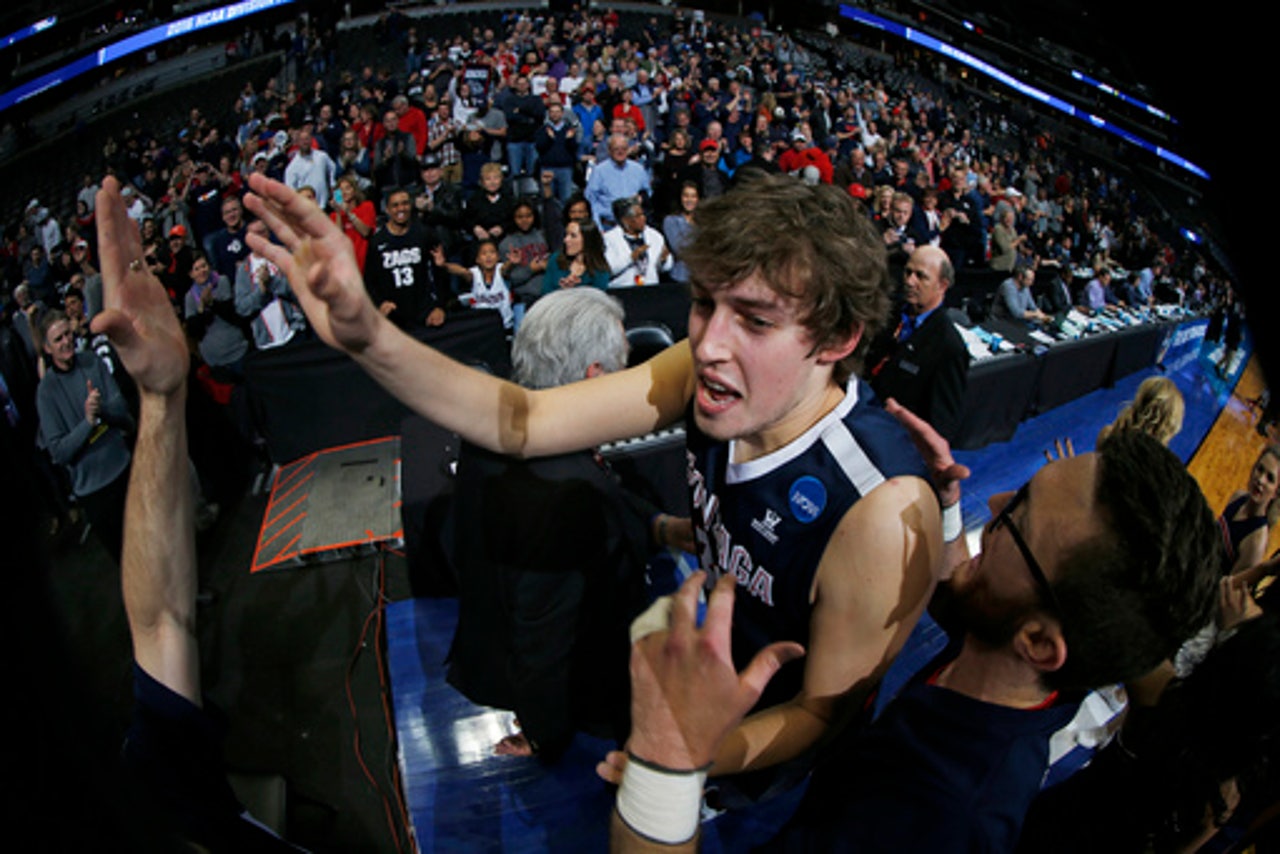 SPOKANE, Wash. (AP) Fourth grade was when it started for Gonzaga's Kyle Wiltjer.
That jumper with the smooth release off his hand that has helped lead Gonzaga back to a familiar place in the NCAA Tournament can be traced back to when Wiltjer was 10 years old.
''Fourth, fifth, sixth grade, all I could do was just bomb 30 (footers),'' Wiltjer said earlier this season. ''I was a gunner. I literally had 10 three's in games, I would just jack them.''
In what has been a trying season for the Bulldogs, Wiltjer has helped Gonzaga (28-7) back to the place it expected to be when the season began in November.
The 11th-seeded Bulldogs will face No. 10 seed Syracuse in the Midwest Regional semifinals on Friday night in Chicago.
And with it comes the chance for Wiltjer and his teammates to become the first Gonzaga group to reach the Elite Eight twice during their college careers.
The path to this point diverted far from what was expected. Wiltjer was supposed to be the centerpiece of perhaps the finest Gonzaga roster put together during its run of success, but instead the season became a difficult journey.
There were injuries and inconsistency. Unexpected losses at home and stumbles on the road.
And ultimately, the question of whether Wiltjer's group would be the one that failed to continue Gonzaga's streak of reaching the NCAA Tournament.
That's all moot now. Not forgotten because the backstory of Gonzaga's season makes what the Bulldogs have accomplished more memorable.
After sweeping through the West Coast Conference tournament to ensure an 18th straight NCAA bid, the Bulldogs put together two impressive wins on the opening weekend of the NCAAs, first ousting Seton Hall and then routing No. 3 seed Utah in the second round.
''From where we were in early December or even mid-February where we had a couple stumbles to now, these guys deserve all the credit for staying positive and believing in themselves and making plays,'' Gonzaga coach Mark Few said after the win over Utah.
''I said before, I've never been as satisfied and happy, you know, just thoroughly, thoroughly pleased with a group, with just how they've responded and gotten so much better over the course of this year.''
Wiltjer was supposed to be the focal point of a starring season for the Bulldogs. He was a preseason AP all-America selection and was going to be given enough opportunity to live up to the billing with a number of premier games.
But the Bulldogs stumbled and even as Wiltjer had a solid season, the early losses to Arizona, UCLA, Saint Mary's and BYU drove Gonzaga off the national radar.
Wiltjer's game seemed to follow the Bulldogs up-and-down season. He scored 30 or more in three straight games in January, only to score just six points in a loss at St. Mary's.
He was 2 of 17 shooting in a loss at SMU, but scored 29 points and carried the Bulldogs past BYU in the WCC semifinals.
For the season, Wiltjer averaged 20.4 points per game and shot 43 percent on 3s.
In the second-round victory over Utah, Wiltjer got the Bulldogs started with 11 points in the first 8 1/2 minutes, then watched teammate Domantas Sabonis control the inside in his matchup with Jakob Poeltl.
''Strategically I think we've played with more balance. That's really helped us,'' Few said. ''I think early in the year we were getting such dominating performances from Domas and (Wiltjer), with the guards. It was on me also. We were really telling them to look inside, look inside, get these guys touches. We're a much better team now.''
No matter the outcome in Chicago, Wiltjer will end his career as one of the more decorated college players.
He won a national title as a freshman reserve at Kentucky and was the Sixth Man of the Year in the SEC as a sophomore when he averaged 10.2 points off the bench for the Wildcats.
After sitting out a year because of transfer rules, Wiljter helped Gonzaga to its first Elite Eight since 1999 last season and has the Bulldogs on the cusp of another special March run.
''Sometimes people think just in terms of our university, we may think of us as a small conference school, but I think we've really done a great job at just busting on that national scene, year in year out,'' Wiltjer said.
''We've been a little short in the Final Four, but every year we're competitive, we play against great competition, we beat great competition, so I think we should be mentioned in some of the great schools.''
---