Why Villanova's Josh Hart is college basketball's most intriguing prospect
Published
Dec. 14, 2016 8:43 a.m. ET

Over the last several months, and in the next several months to come, a lot of the focus in the college basketball world will be on this year's star-studded freshman class. Watch Lonzo Ball sneak a pass through five defenders. Catch Jayson Tatum drop 40 without breaking a sweat. See Malik Monk leap small defenders in a single bound.
But when it comes to this college hoops season and many NBA seasons in the near future, there might not be a more intriguing prospect anywhere than Villanova's Josh Hart. And he proved it again Saturday.
With college football done and college basketball taking over, Hart stole center-stage with the best performance anyone in the sport has had all season. He finished the game with 37 points, 11 rebounds and four assists, leading the No. 1 ranked Wildcats to a 74-66 win over No. 23 Notre Dame. For those keeping score at home, Hart led 'Nova in points, rebounds, assists, three-pointers made, and tied for a team-high in steals, while also shooting 14 for 14 from the foul line. And he did it all while turning the ball over just once.
Simply put, he was spectacular, and it's performances like Saturday that prove what I said above: Hart is the most intriguing NBA prospect in college basketball this season. Not the "best," the most talented or highest-impact. But the most intriguing nonetheless.
On paper, Hart doesn't check a single "box" that makes you believe he has future NBA success written all over him. He isn't an elite athlete. He doesn't have a clearly defined position. It's tough to know who exactly he'll defend at the next level. Oh, and with his 22nd birthday approaching in March, he is the worst thing an NBA prospect can be: Old (don't we all wish we were "old" 22-year-olds again). For comparison's sake, even after he enters the league next year, he'll still be almost a full year older than Devin Booker, who will be in year three at that point.
Still, despite all that, here's my advice for an NBA GM or scout reading this article: Pass on him at your risk.
To me, Hart is just a "basketball player" — a guy with an innate feel for the game, and an instinct that can't be taught. Yes, he's undersized, but he has a nose for the ball and always seems to be in the right spot. Remember, this is a guy who is averaging close to seven rebounds and also almost one-and-a-half steals a game, while shooting 44 percent from beyond the arc.
Basically, he's everywhere; and he doesn't pad his stats against weak teams. His two best games this season have come against Nova's best opponents (in addition to Saturday's performance, he had 24 points against Purdue) and he tallied 12 points and eight boards in last year's title game against North Carolina's massive front line. The guy can play. Regardless of the opposition.
If anything, he's got the feel of college basketball's Draymond Green (you know, minus the whole "kicking people in the face" thing): a position-less player, whose game can't be easily defined, but just continues to put up stats no matter where he plays on the court. He won't make sense for a lot of teams, but with the right one, he could be deadly.
Actually, as I tweeted Saturday, don't we all already know his destiny in the NBA? He'll be the guy who gets picked 10 spots too late, by the Spurs or the Warriors or some other smart team, and you might not hear from him for a while. Then, you'll look up three or four years down the road, he'll put up 28 in a playoff game, and you'll think to yourself "oh, I remember that guy!"
At the end of the day, no, Hart isn't Lonzo Ball, Jayson Tatutm, Markelle Fultz or any other top NBA Draft prospect, and that's OK.
He's something else completely altogether, but to any NBA team reading, pass on him at your own risk.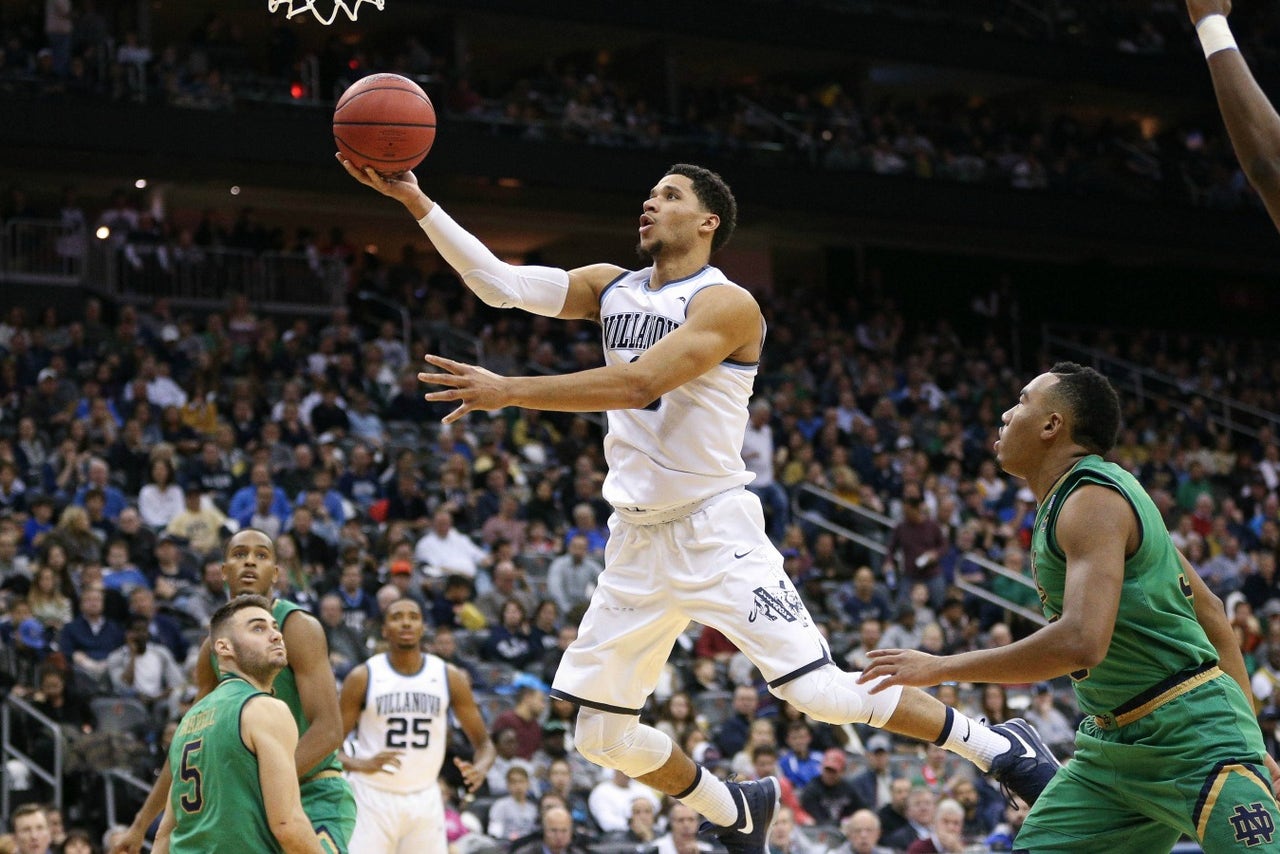 ---