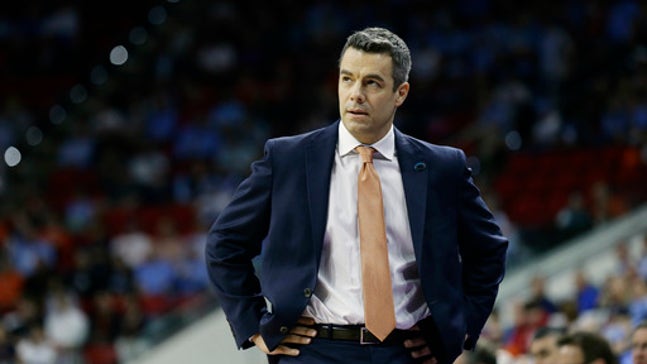 Virginia will have to prove defensive chops against Cyclones
Published
Mar. 22, 2016 5:35 p.m. ET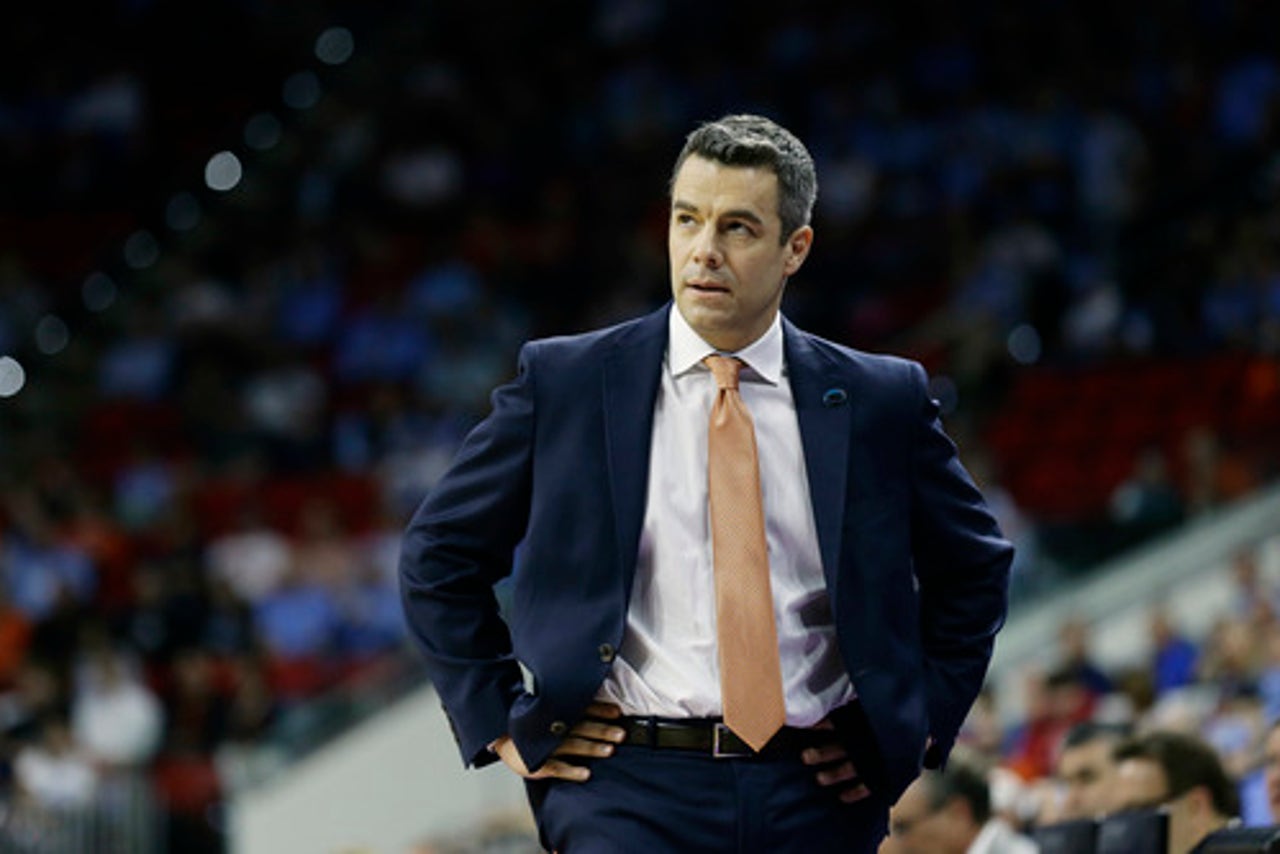 Tony Bennett has elevated top-seeded Virginia's basketball program with solid defense and efficient offense, and the Cavaliers will have to be on their game to beat Iowa State.
The teams meet in a Midwest Regional Sweet 16 game at Chicago's United Center on Friday.
Iowa State (23-11), the fourth seed, is led by versatile 6-foot-8 forward Georges Niang, who scored 28 points in victories against Iona in the first round and Little Rock in the second round, and he will present a challenge to Virginia.
''Those guys that are complete, can score from `3,' put it on the floor, at times have challenged us,'' Bennett said of Niang, a 54.6 percent shooter who makes 39 percent of his 3-point attempts and averages 6.2 rebounds.
''They really have, and this is probably the best we've faced in certain ways.''
The Cavaliers (28-7) faced a similar player in Butler's 6-7 Andrew Chrabascz in the second round. Only the fourth-leading scorer for the Bulldogs, Chrabascz scored a season-high 25 points and hit four 3s to keep Butler close, or at least until Bennett put Malcolm Brogdon on him defensively. Brogdon held him to one point over the last 15 minutes in Virginia's 77-69 victory.
Brogdon, named the Atlantic Coast Conference player of the year and defensive player of the year in the same season, has routinely been able to limit an opponent's best offensive threat this season. Bennett, however, prefers a team approach to defense, perhaps because Brogdon does so many other things.
Brogdon is Virginia's top scorer at 18.6 per game, is second in assists (103) and the Cavaliers floor leader.
The Cavaliers also have other solid defenders in forwards Anthony Gill and Isaiah Wilkins and reserves Mariel Shayok and Evan Nolte. And if they use a combination of looks against Niang and the Cyclones' other offensive threats, it will limit Virginia's vulnerability to foul trouble.
Iowa State averages 82.1 points, and has six players scoring in double figures. In the Cyclones' 94-81 victory against Iona, Monte Morris scored 20 points and Abdel Nader had 19. Against Little Rock, Matt Thomas scored 16.
Still, Bennett's knows that containing Niang will be a priority for the Cavaliers, especially after the challenge players with similar skills have given the Cavaliers: Chrabascz, Clemson's Jaron Blossomgame, Zach LeDay of Virginia Tech and Duke's Brandon Ingram.
''I think you have to try to make him earn,'' Bennett said. ''They have other guys who are very talented, who shoot 40 (percent) or above from 3-point line with good spacing. They score in transition. They score posting up, inside and out. I think you're going to probably have a lot of guys trying to guard him. He's that good.''
The Cavaliers are in the Sweet 16 for the second time in three years, and one victory away from tying the teams of the Ralph Sampson era for most victories, 112, over a four-year span. While Gill acknowledged relief at advancing, he hopes there's more to come.
''I think it's great, not only for us as seniors but for this program in general,'' he said after the victory against Butler. ''To have everybody on this team work so hard, and Coach Bennett put us in a position to be able to be successful in the way that we play, I think it speaks volumes for our program.
''It's something we can always remember that we were that team that went to two Sweet 16s and hopefully we can go further than that, Lord willing. I just think it's something that we can be proud of, but it's not over yet.''
---
Follow Hank on Twitter: www.twitter.com/hankkurzjr and the AP's college basketball page: www.collegebasketball.ap.org
---