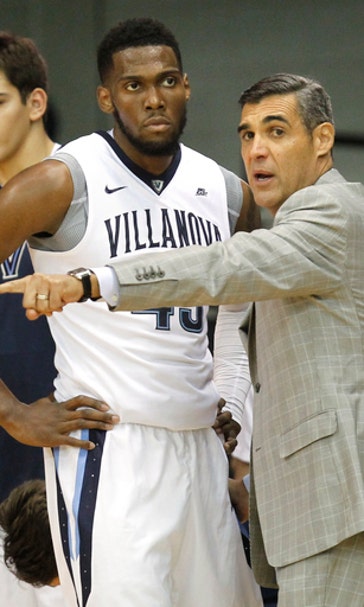 Villanova-Purdue has making of a classic
BY foxsports • November 14, 2016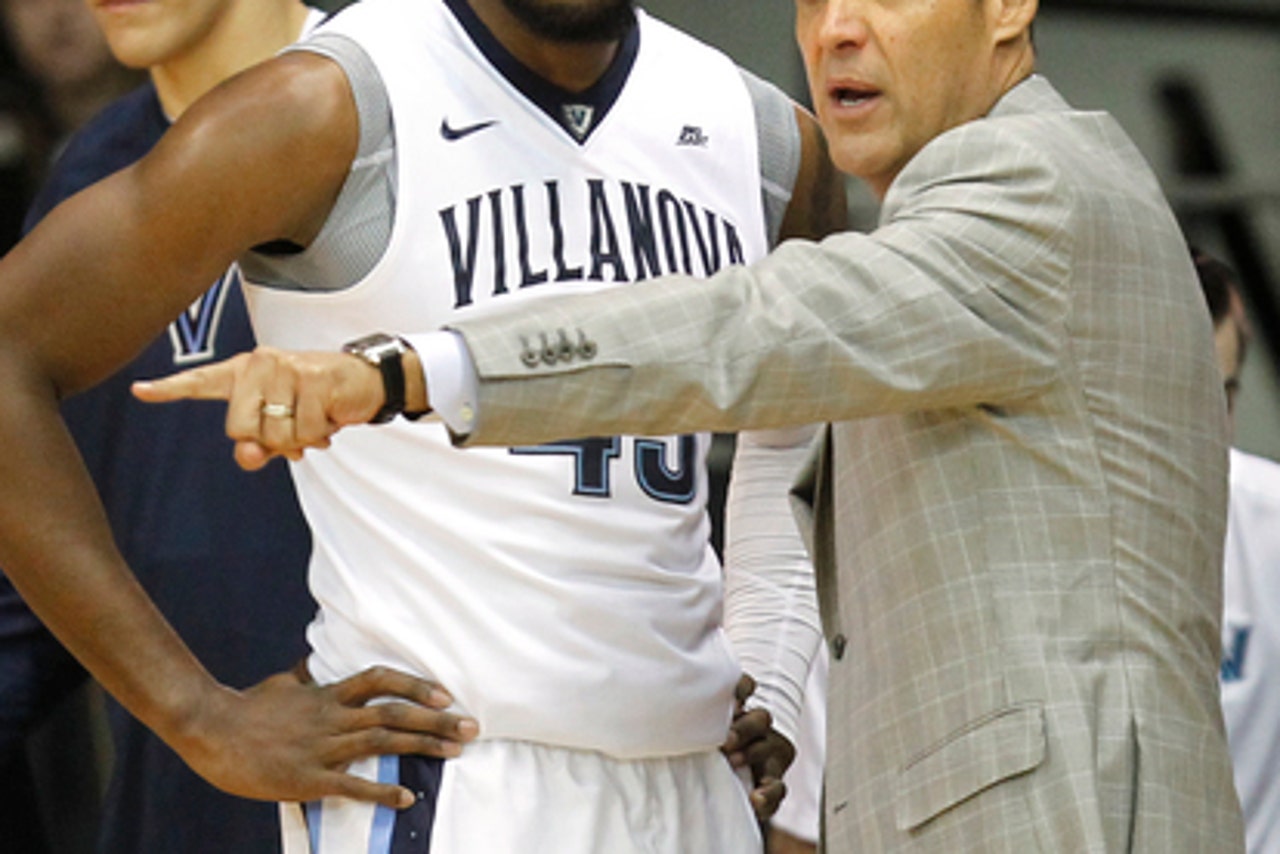 By Jeff Washburn, The Sports Xchange
WEST LAFAYETTE, Ind. -- If the performances match the mutual respect, Monday night's Gavitt Tipoff Games battle between reigning NCAA champion and No. 3 Villanova and No. 15 Purdue in Mackey Arena has the potential to be special.
The Wildcats opened their season Friday night with an 88-48 victory against Lafayette, getting 17 points from Jalen Brunson, 16 from NCAA title game hero Kris Jenkins, 16 from sixth man Mikal Bridges and 13 from preseason All-American Josh Hart.
Purdue also opened Friday night, crushing McNeese State 109-65, getting 23 points, 20 rebounds and six assists from power forward Caleb "Biggie" Swanigan, 22 points from 7-2 center Isaac Haas, 19 points and 11 rebounds from wing Vince Edwards and 18 points from explosive freshman guard Carsen Edwards -- no relation to Vince.
Swanigan joined Blake Griffin and Ben Simmons as the only Division I college players in the past 10 years to amass at least 20 points, 20 rebounds and five assists in a single game.
Villanova coach Jay Wright is well aware of Purdue's front line skill, which compiled 64 points and 37 rebounds in the opener.
"We're going to find out Monday night," Wright said when asked about what to make of Swanigan, Haas and Vince Edwards. "We're not going to play anybody bigger. Literally, I think they are the biggest team in the country. (Rebounding with Purdue) is going to be our next test. We're going to find out."
Jenkins, whose 3-pointer beat North Carolina in the 2016 title game, respects this big and strong Purdue team.
"We have a team that is hungry and looking forward to our next game," Jenkins said. "Purdue is going to be a big challenge for us."
Swanigan knows Purdue can't afford a slow start against the Wildcats after McNeese State raced to a 19-14 lead before the Boilermakers countered with a 22-3 run.
"We can't do that Monday night, or a team like Villanova gets up by 10 or more," Swanigan said.
Vince Edwards knows what Purdue is facing in Villanova.
"We have the defending national champions coming in, and a team like that is very capable of taking a 10- or 15-point lead and then milking the clock to make it harder for a team to come back," Vince Edwards said. "We know we can't dig ourselves another hole."
Purdue coach Matt Painter respects Wright and what his program represents.
"They do a great job of playing hard, and they do a great job of guarding and keeping the ball in front of them," Painter said. "They have good guards and good versatility. They just have great talent.
"The thing I love about this Gavitt Games setup is that people like Villanova normally don't want to come here and play us. This way, it's built into the schedule. I have a lot of respect for the way Jay has built that program the right way."
Villanova has won the only two previous meetings with Purdue - once in the 1995 Wooden Classic in Anaheim, Calif., and again in 2012 in overtime in a game played in New York's Madison Square Garden.
Purdue is 0-5 all-time against Top 5 non-Big Ten opponents in Mackey Arena, most recently dropping a 76-60 decision to No. 4 Duke on Dec. 2, 2008 when the Boilermakers -- led by current New Orleans Pelicans guard E'Twaun Moore and former Minnesota Timberwolves forward Robbie Hummel -- were ranked No. 9.
---