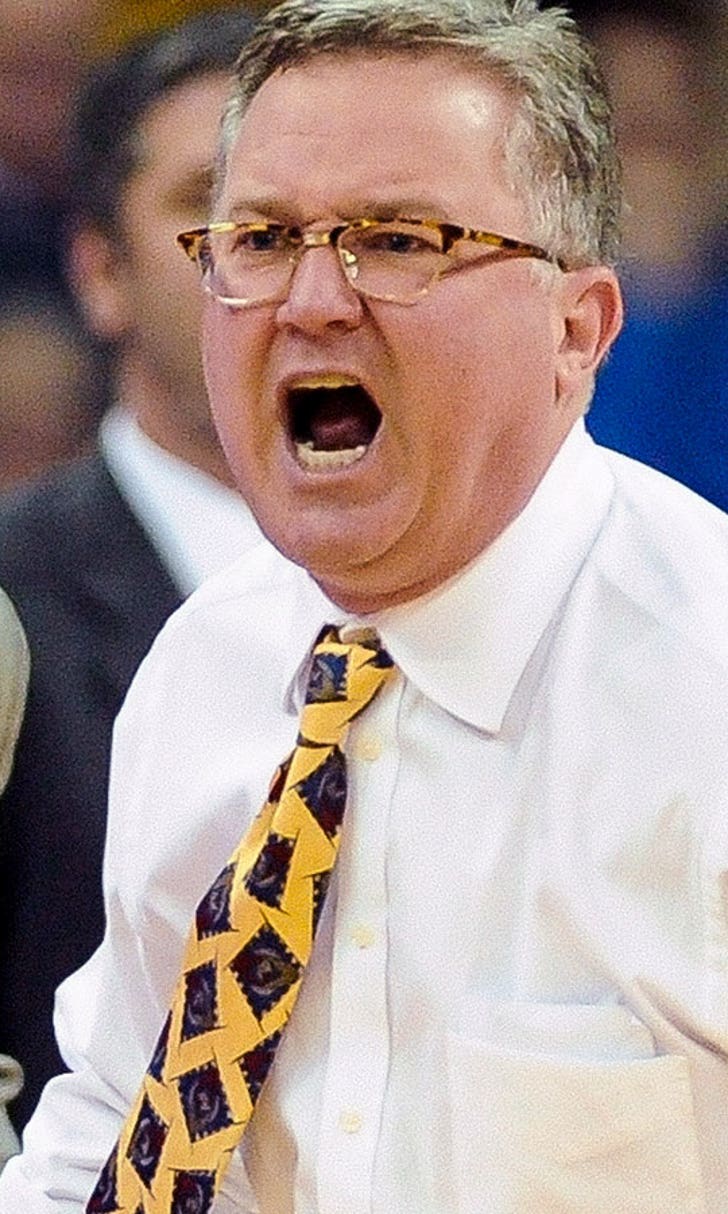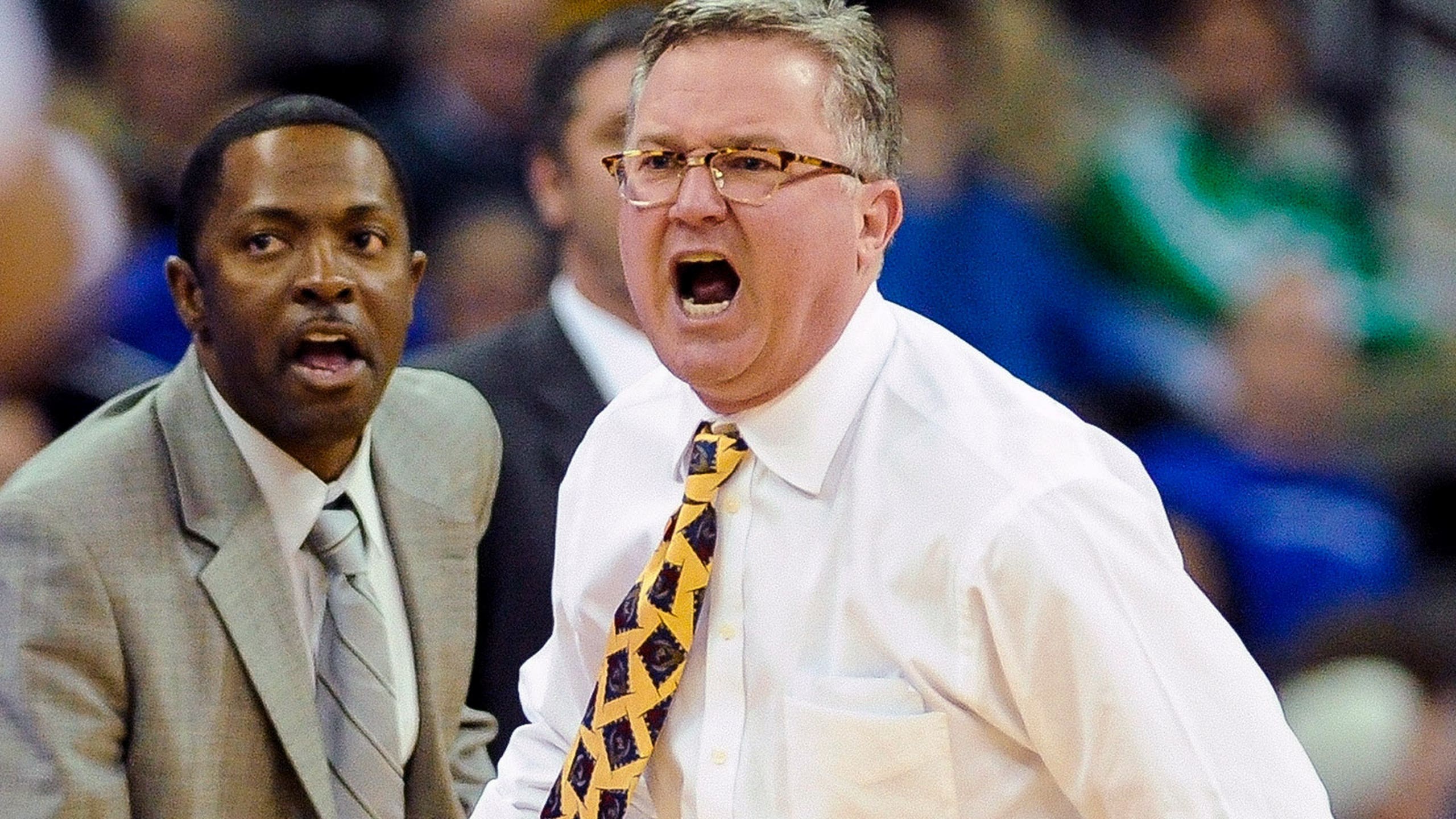 UPDATE: Coach says sorry after epic rant
BY foxsports • December 18, 2013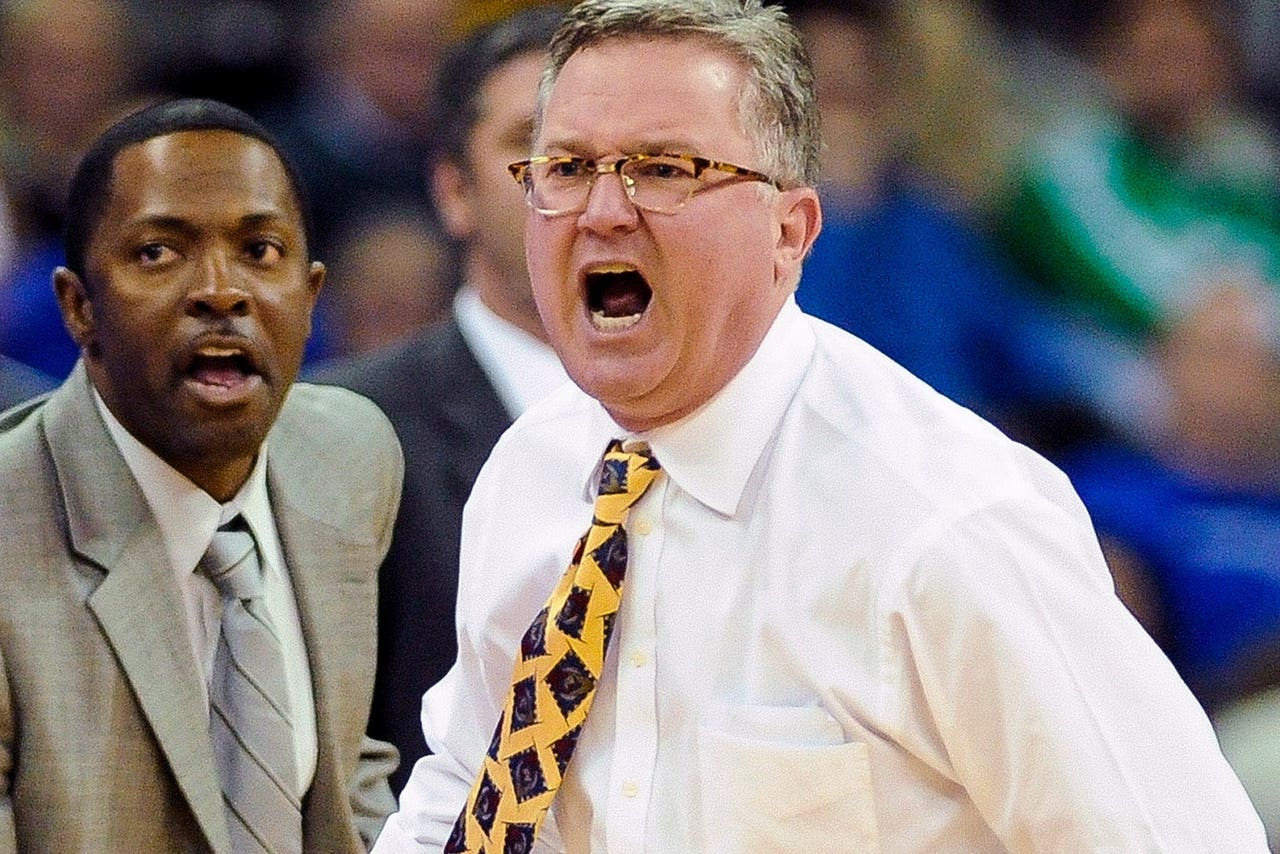 "I made a mistake last night and I take full responsibility for it," he told Jay Mohr. "I've got a little Truman in me and the buck stops right here when you come to my desk. I called out a specific player's name in the press conference and I shouldn't have done that. I deserve any type of grief because I'm 52 years old and I acted like a little kid trying to point a finger at a young man who's 19, and that's not fair to him or his family. I take full responsibility for that.
"With that being said, everything else I said, I stand by 100 percent. It's Armed Forces Wednesday and thank goodness we don't have men and women serving our country that when their platoon leader gets on them, that they roll their eyes or put their head down. I appreciate what they do and I appreciate the guy that gets up to go to work everyday and when his boss gets on his ass a little bit, that he bucks up and tries to get better. Last night I was a keg of gun powder and it kind of went off but I met with our team this morning and apologized to the young man (Marcus Fillyaw) I called out publicly and the team for doing that. I made a big mistake last night with that, but, I won't apologize for anything else I said."
Fillyaw accepted the criticism but didn't appreciate his coach calling him out.
He deleted the tweet later and apologized.
Much like a volcanic eruption, every so often a coach so frustrated with his team will unexpectedly blow his top. You don't know when, or why, or how, most of the time, but when it happens we just sit back, microwave some popcorn and enjoy the ride.
Enter Southern Illinois basketball coach Barry Hinson, who on Tuesday night gave us all an early Christmas gift.
The Salukis fell to 2-8 - worst in the Missouri Valley Conference - after a 73-65 loss to Murray State. It sounds like Hinson finally reached his breaking point, referencing his wife's jumper, snipers and training dogs all in an epic five-minute span. Take a listen:
So, just to review, here's what just happened:
"We're soft, we've been enabled. For whatever reason, I've got a bunch of mama's boys right now."
"I think rebounding is two-fold … I've been telling my wife this for years: Size doesn't matter. I really think when it comes to rebounding it is heart and effort."
"Our guards are awful. Our three starting guards had one assist and seven turnovers. They must think it's a tax credit."
"My wife can score more than two buckets on 11 shots because I know my wife will at least shot-fake one time, but those guys aren't listening. They're uncoachable right now."
"When you have a young team it's a lot like house-training a puppy dog. You know what when the dog does something wrong, you know, bad dog. Get on the treadmill."
Wow, that escalated in a hurry. He wasn't done there.
"There was a sniper in the gym. Didn't you see that? We had guys falling down. We had a guy snipered at half-court. Two guys snipered at half-court. It was unbelievable. I would've thought Navy Seal Team 6 was out there."
That last bit puts Winston in the upper echelon of coaching rants, in our humble opinion.
In the spirit of giving and sharing, here are some more epic rants that we've seen over the years:
Coastal Carolina baseball coach David Bennett
Oklahoma State football coach Mike Gundy
Lamar basketball coach Pat Knight
---