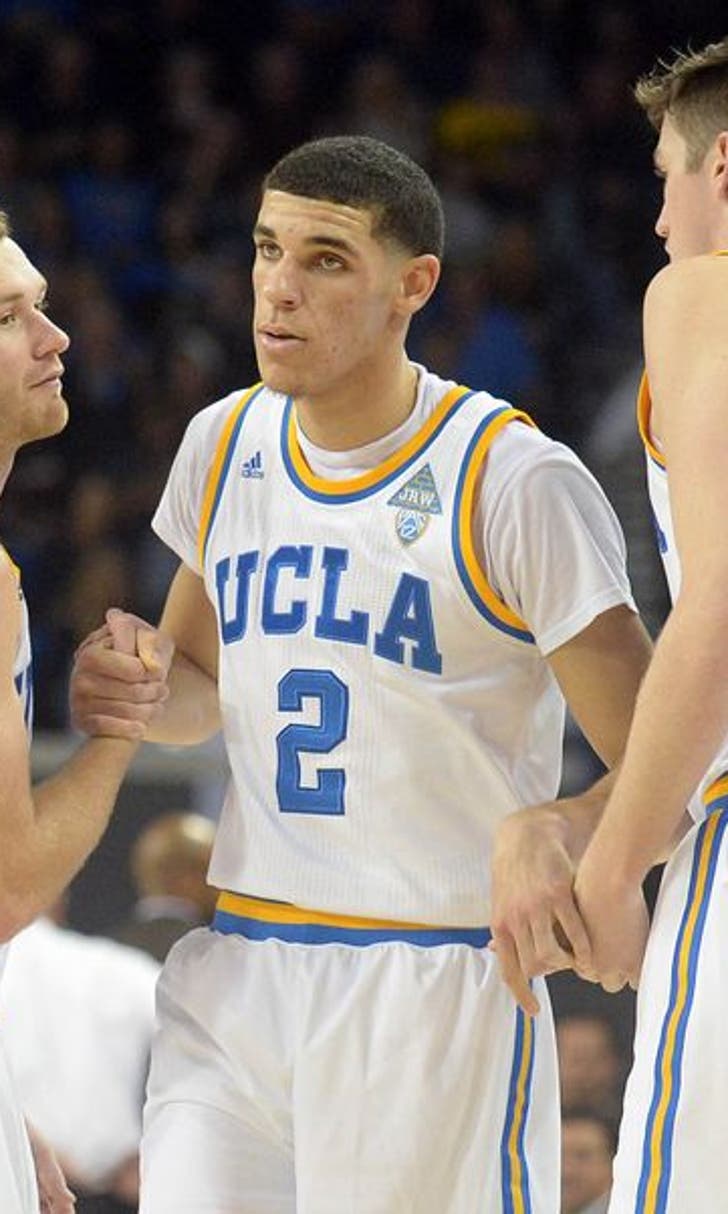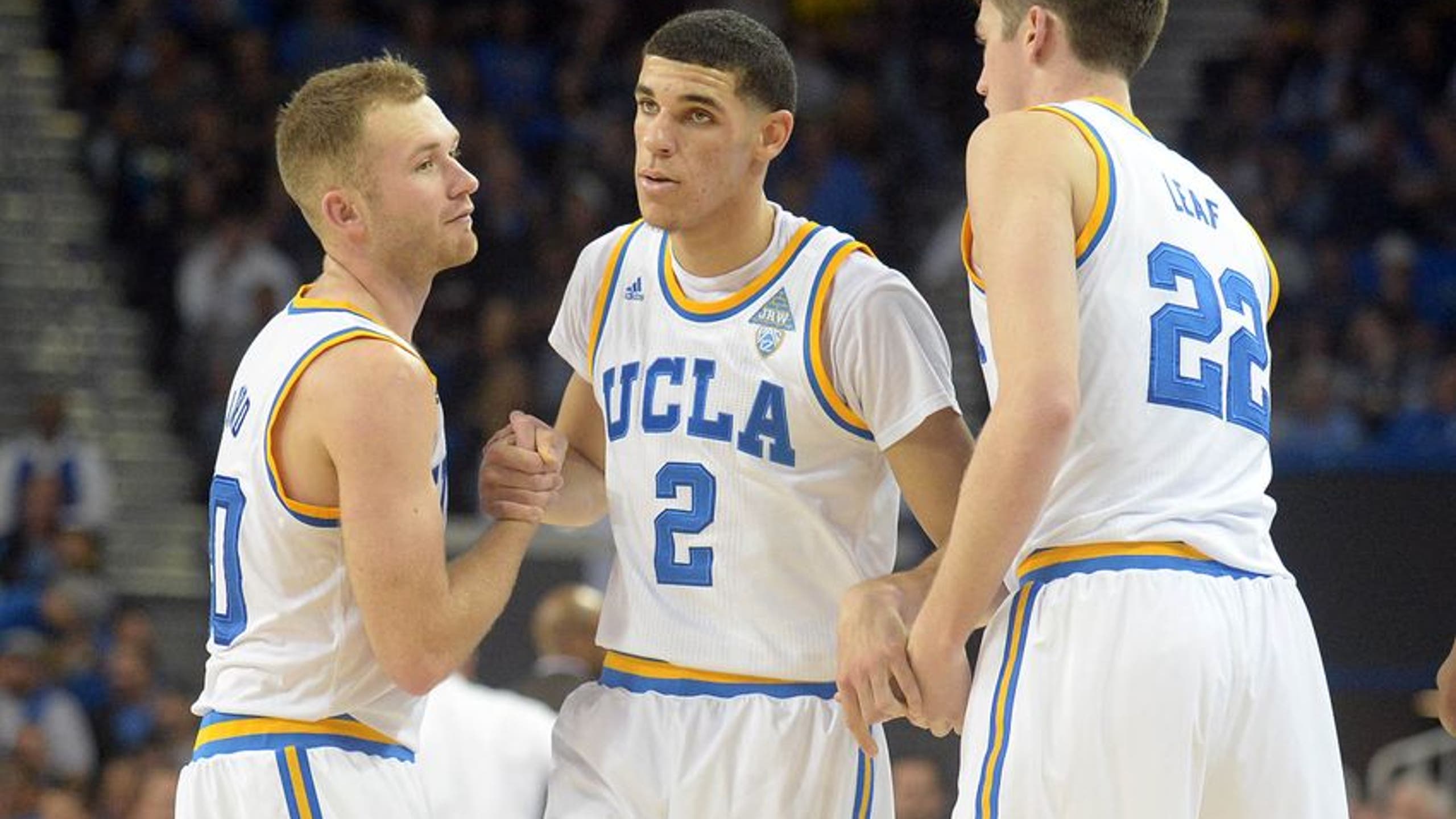 UCLA Basketball vs. Ohio State: Preview, TV, Radio, Live Stream and More
BY Fansided and Mike Regalado/FanSided via Go Joe Bruin • December 17, 2016
The UCLA Basketball team faces their last big battle in the non-conference season as they take on Ohio State in the CBS Sports Classic.
The UCLA Basketball team faces their next big challenge as the defensive-minded Ohio State Buckeyes take on the Bruins in the CBS Sports Classic.
The Bruins just came off a thrashing of UC Santa Barbara with freshman Lonzo Ball and TJ Leaf only a few stats away from simultaneous triple-doubles.
Things are looking up as UCLA is off to their hottest start in years, but will that continue with the Buckeyes looking to get a signature win themselves?
#2 UCLA Men's Basketball vs. Ohio State Buckeyes
More from Go Joe Bruin
Records: UCLA 11-0, Ohio State 8-2
Location: T-Mobile Arena, Las Vegas, NV
(Cap.: 18,000)
Tipoff: 12:00 p.m. PT
Tickets: t-mobilearena.com
TV: CBS
Radio: AM 570 Los Angeles
Satellite Radio: Sirius Ch. 81, XM Ch. 81
On-line Radio: Tune-In
Live Stream: CBSSports.com
Projected Starters:
UCLA – Lonzo Ball, Bryce Alford, Isaac Hamilton, TJ Leaf, Thomas Welsh
Ohio State – JaQuan Lyle, Kam Williams, Micah Potter, Jae'Sean Tate, Marc Loving
Preview:
The Bruins are rolling right now. Everywhere you look someone is boasting about the Bruins. Whether it is about Lonzo Ball's leadership on the court, TJ Leaf's offensive prowess, Bryce Alford taking control of his new role, UCLA has got the attention of the nation.
Today, they have the attention of the Ohio State Buckeyes. Just last week, the Bruins had a run-in with another defensive Big Ten team, Michigan, that gave them fits in the first half. Ohio State, who may not hit as many 3s, are going to do everything they can to try and limit the Bruins from scoring.
The only difference between that game and this one is that it will be on a neutral court. The Bruins and Buckeyes will being playing for a crowd that will also watch Kentucky-North Carolina, so a non-UCLA-centric crowd will not give the Bruins an immediate advantage.
Ohio State can be stingy and will force UCLA to take shots from the outside, but that could backfire as the Bruins are one of the best shooting teams in the country. Still, if OSU wants to beat UCLA, it will have to be on the defensive end.
The Buckeyes only score 74.6 points a game (168th in the nation), so unless they can run with UCLA or unexpectedly get a lot of points, the Bruins should outpace Ohio State.
Key Stats:
Lonzo Ball – 14.8 ppg, 8.6 asts (2nd in NCAA), 5.6 rebs, 1.5 stl
TJ Leaf – 18.3 ppg (3rd n Pac-12), 9.4 rebs, .675 FG% (1st in Pac-12), .542 3FG% (2nd in Pac-12)
Isaac Hamilton -17.3 ppg (5th in Pac-12), 3.5 rpg, 3.4 asts, .503 FG%
Players to Watch:
Isaac Hamilton – Hamilton and Leaf are constantly battling it out for the top scorer on the team. Though Leaf is getting a to of attention, Hamilton is quietly getting his points, which is why he is such a vital weapon on this Bruin team.
Thomas Welsh – The team's leading rebounder has missed the last two games to a knee injury. If he is good to go, then he will be needed to help out under the basket against the Buckeyes.
Prediction: UCLA 84 – Ohio State 72
---
---