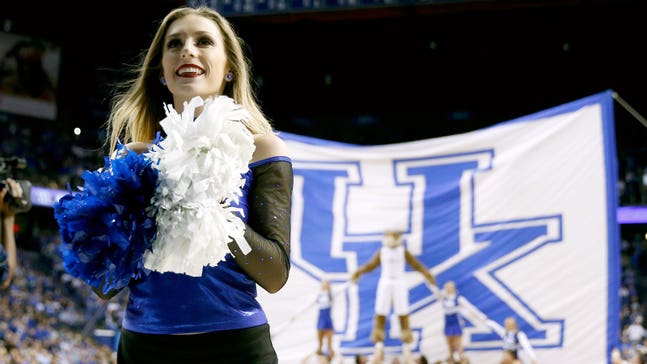 Top-ranked 'Cats start slow, pull away late on eve of trip to UCLA
Published
Nov. 30, 2015 10:45 p.m. ET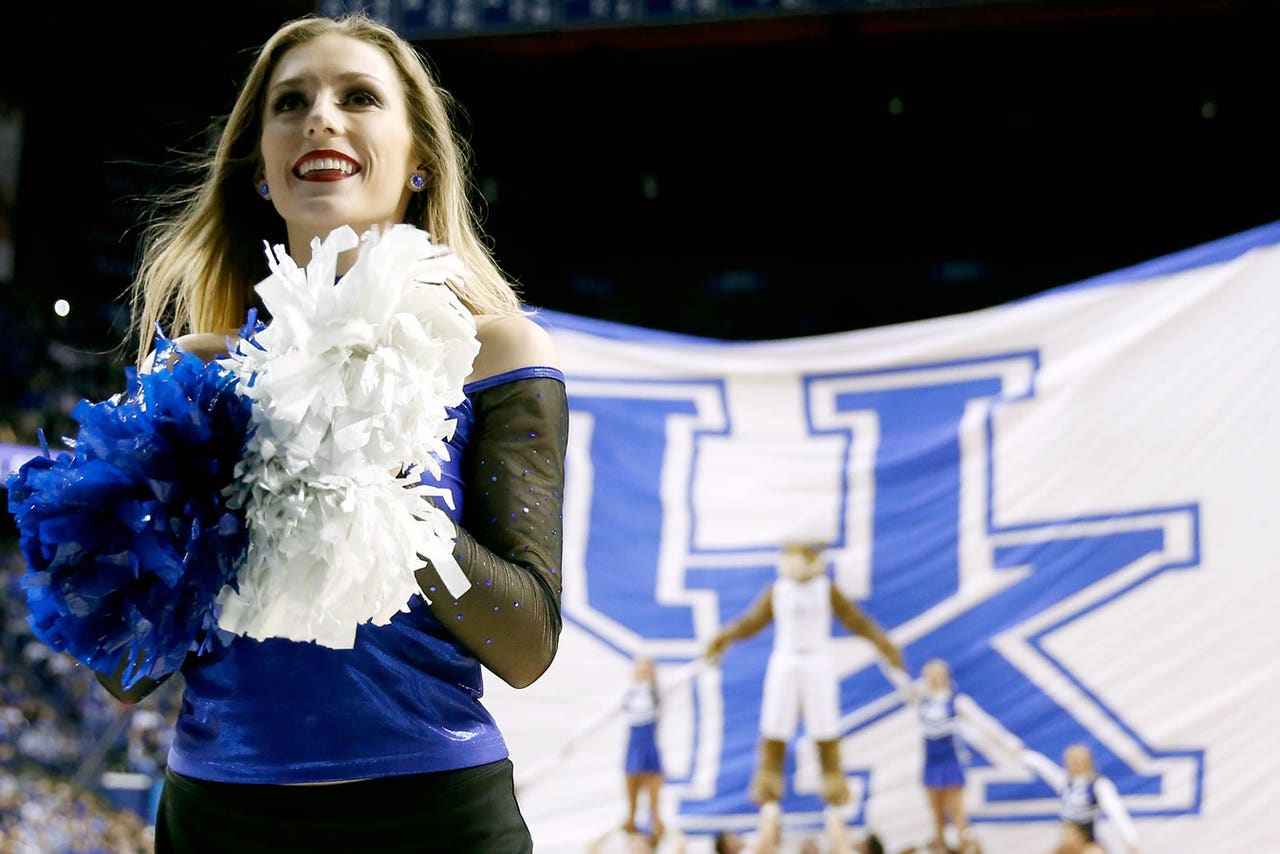 LEXINGTON, Ky.
Kentucky coach John Calipari took heart in his young Wildcats absorbing Illinois State's best shots before getting off the deck to inflict some aggression of their own.
He expected some struggles with point guard Tyler Ulis sidelined by injury but was glad the top-ranked Wildcats eventually figured things out.
Isaiah Briscoe scored 18 points, Jamal Murray added 16 and No. 1 Kentucky overcame a sluggish first half to pull away from Illinois State 75-63 on Monday night.
Outhustled on both ends of the court by the athletic Redbirds through 20 minutes while adjusting to Ulis' absence because of a right elbow injury, the Wildcats (7-0) emerged from halftime more physical and used that energy to gain some breathing room. The effort wasn't always smooth or consistent, just effective when Kentucky needed it most.
The Wildcats ended up learning what life was like without Ulis and hope they won't have to do it much longer.
"It was a big difference," Briscoe said of playing with Ulis. "We missed him out there. He's our leader and floor general."
It took a collective effort between Briscoe, Murray and Charles Matthews to fill the void, ending with a combined six assists and 12 turnovers. Only three of the turnovers came after halftime, and that helped Kentucky become more assertive.
Outrebounded 20-12 in the first half, Kentucky beat Illinois State (3-5) 27-17 on the boards and held the Redbirds to 29 percent shooting in the second half.
Marcus Lee had something to do with that, adding 13 points and 12 rebounds for his second double-double in five games. Alex Poythress had 11 points for Kentucky, which shot 43 percent.
"After having a couple of bad games, you have to either figure it out or stand back," said Lee, who did not start after combining for just 13 points and eight rebounds the past two games. "That's not something I do. So, I got the message."
Of Lee, Calipari said, "he was great today. If Marcus Lee doesn't play, we lose."
The Wildcats face UCLA on Thursday in a matchup of programs with 19 combined NCAA championships.
DeVaughn Akoon-Purcell scored 22 points for the Redbirds, while Roland Griffin and Mikyle McIntosh both had 14 points.
Nearly a week after battling No. 2 Maryland close before losing 77-66, the Redbirds were just as determined against the nation's top-ranked team. Calipari was worried that would happen, especially with Ulis sidelined by the injury sustained against South Florida.
Calipari insisted Ulis' injury wasn't serious but announced before the game via Twitter that the 5-foot-9 sophomore would sit out to ensure he's 100 percent, especially with the big matchup coming at Pauley Pavilion. His concerns about how the Wildcats would respond without their floor general were well-founded in a sluggish start resulting in a 31-all halftime tie.
Briscoe, Murray and Matthews all struggled against Illinois State's pesky zone and man-to-man defenses and combined for all nine first-half turnovers leading to 10 points. The Wildcats were just as tentative on offense, showing little motion and causing Calipari to scream and stomp several times as Kentucky often played deep into the shot clock.
Fortunately for Kentucky, the second half was slightly better as it cut down the turnovers and took control in the paint (38-36) and remained unbeaten even on an off night.
"I thought we got them flustered early," Illinois State coach Dan Muller said. "They kind of got a handle on it and we couldn't really get them going in the second half."
ULIS' STATUS
Calipari said Ulis wouldn't practice Tuesday before the Wildcats head west but needs to participate if he hopes to face the Bruins. "If he can't go, we'll go as is," he added.
TIP-INS
Illinois State: Monday's game was the Redbirds' second against the nation's top-ranked team and first since losing 97-81 to DePaul in March 1980. ... Illinois State fell to 8-2 against current SEC teams.
Kentucky: Freshman Skal Labissiere had two points and two rebounds in 16 minutes. ... Matthews fell hard on his back taking a shot in the lane in the second half but got up and walked it off before making one of two free throws. .... Dominique Hawkins added seven points for the Wildcats.
UP NEXT
Illinois State: Hosts UAB on Saturday.
Kentucky: Visits UCLA on Thursday night.
---