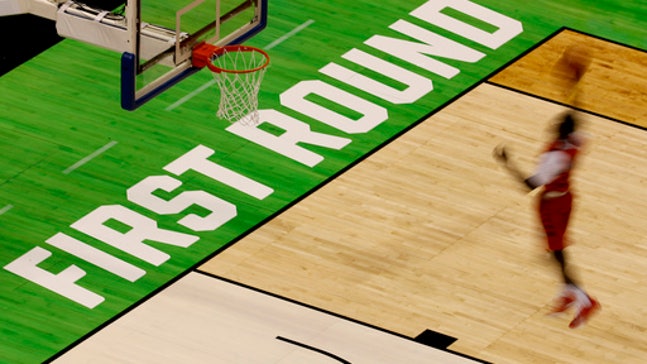 The Latest: Wright thinking Villanova-Temple
Published
Mar. 18, 2016 5:26 p.m. ET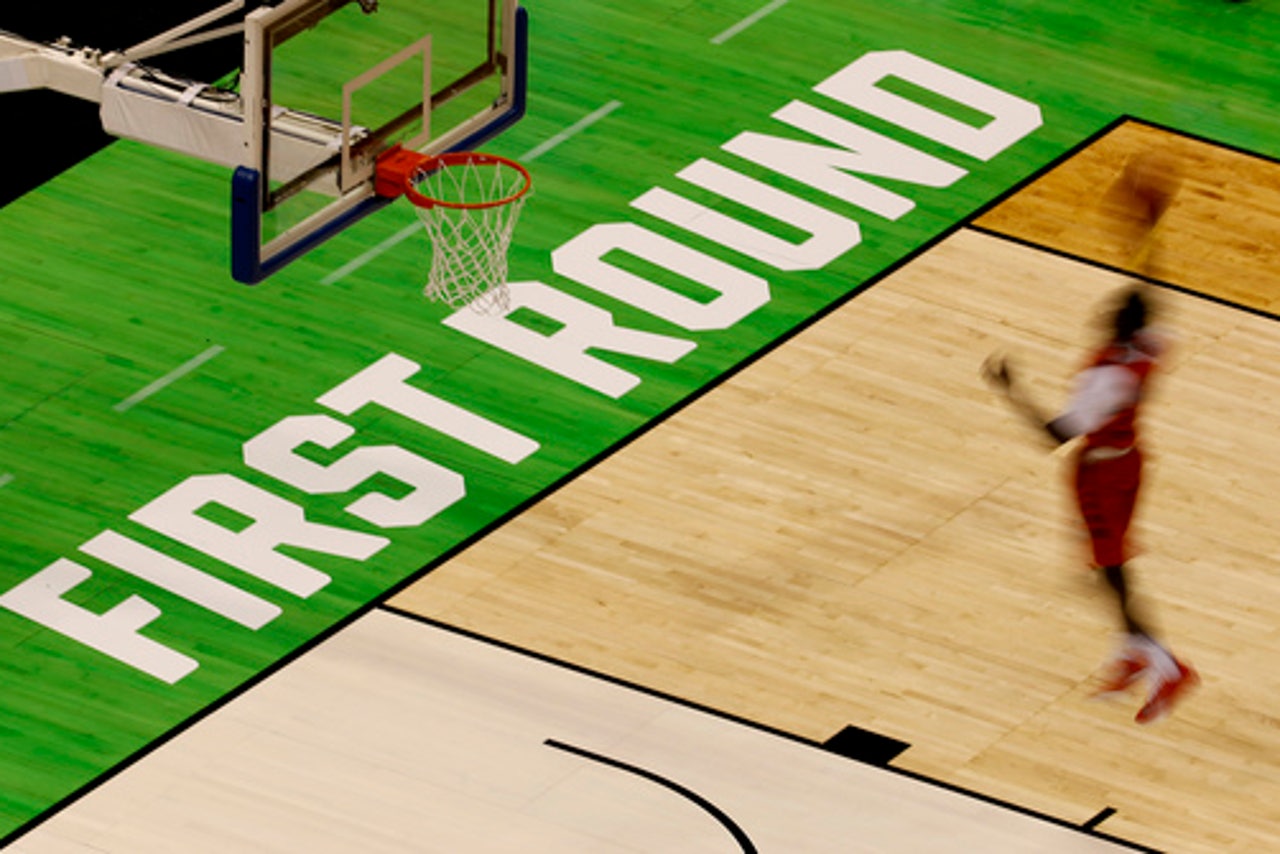 The Latest on the second full day of the men's NCAA Tournament, including games being played in St. Louis; Spokane, Washington; New York; and Oklahoma City (All times EDT):
4:20 p.m.
Temple and Villanova are part of Philadelphia's storied Big Five in basketball, with La Salle, St. Joseph's and Penn.
The prospects of a Big Five matchup between Temple and Villanova in Sunday's second round had Wildcats coach Jay Wright feeling some mixed emotions.
''Growing up in Philly, every time I coach in one of those games, I've got to pinch myself that I'm in it,'' he said after the first-round win against UINC Asheville. ''In Philadelphia, that's like an Auburn-Alabama -- it's like living in Alabama and playing an Auburn-Alabama football game. That's what those games are like. But on the other side, the coaches are really good friends, and I hate coaching against my friends.''
Fran Dunphy and Temple were down 38-37 at halftime to Iowa.
- Ralph Russo reporting from New York
---
3:40 p.m.
You'd think Michigan State's Denzel Valentine would get a little respect these days.
Not from the public address announcer at the Scottrade Center.
He made a habit of calling the Big Ten player of the year ''Darnell Valentine'' in the first half of the second-seeded Spartans' game against No. 15 seed Middle Tennessee State on Friday.
Either the man behind the mike was making an honest mistake or he was showing his age: Darnell Valentine was an All-American guard for Kansas in the 1970s and `80s who went on to spend several years with the Trail Blazers, Clippers and Cavaliers before retiring from basketball.
Chances are Denzel Valentine will have an NBA future, too.
- Dave Skretta reporting from St. Louis.
---
3:35 p.m.
California's Jabari Bird is back on the Golden Bears' bench for the second half after the school said he had back spasms during pregame warmups.
Bird was evaluated and received treatment in the locker room during the first half and rejoined his teammates after halftime.
California was already without starting point guard and leading scorer Tyrone Wallace after he broke his right hand in practice this week.
-- Tim Booth reporting from Spokane, Washington
---
2:55 p.m.
Cal State Bakersfield's Rod Barnes has no choice but to revisit one of his worst coaching memories.
He was an assistant coach at Mississippi in 1998, when Valparaiso's Bryce Drew hit the famous 3-pointer to help the 13th-seeded Crusaders upset the 4th-seeded Rebels in the first round of the NCAA Tournament. Mississippi led 69-67 with 2.5 seconds left before Drew's buzzer-beater.
That game was played at the Myriad, which is now the Cox Convention Center. Eighteen years later, Barnes' 15th-seeded Roadrunners play across the street at Chesapeake Energy Arena against No. 2 seed Oklahoma.
Drew's shot gets replayed whenever March Madness rolls around, and the location of this year's game makes the memory even clearer for Barnes.
''Every year, you try to live it down,'' Barnes said. ''It's kind of like pulling the scab off an injury -- it keeps coming right back. So hopefully, we can get here this year and have better memories, as far as the tournament goes.''
Barnes became head coach at Mississippi later that year and held that position until 2006. He was an assistant at Oklahoma for a year and led the Georgia State program from 2007 to 2011 before taking the job at Bakersfield.
Still, the memory of Drew's shot has remained vivid.
''Man, my heart still hurts,'' he said.
- Cliff Brunt, reporting from Oklahoma City.
---
2:30 p.m.
California standout Jabari Bird is not on the Golden Bears bench and is apparently sick.
Bird was listed as a starter for the Bears, but was replaced in the lineup against Hawaii by Jordan Mathews. The television broadcast reported that Bird was in the locker room not feeling well. Bird averaged 10.4 points per game.
It's another blow in an already tumultuous week for California that's seen the Bears dismiss an assistant coach amid sexual harassment allegations and lose top scorer Tyrone Wallace for the season to a broken hand.
-Tim Booth reporting from Spokane, Washington.
---
1:55 p.m.
This goes beyond brunch-time basketball.
Hawaii is used to playing at odd times during the season, but Friday's NCAA Tournament opener against No. 4 seed California is early for even the most ardent hoops fan on the islands, with a scheduled tip of 8 a.m. in Honolulu. That's 11 a.m. Pacific time.
While that is an adjustment for the Warriors fans back home, the team itself had no problem getting ready for the early tip. Hawaii's been on the mainland since March 1 when it left for the final two games of the Big West regular season before winning the conference tournament in Anaheim, California, and then making the trip north to Spokane, Washington.
-Tim Booth reporting from Spokane, Washington.
---
1:30 p.m.
Villanova found its range from 3-point range late in the first half to build a comfortable lead at the break against 15th-seeded UNC Asheville.
It was a 4-point lead for the Wildcats with 3 minutes left in the half, but they hit 3s on their last four trips. The last one by Ryan Arcidiacono was a pull-up that barely beat the buzzer and made it 40-26 for the second-seed.
Villanova had been 3 for 11 from 3 against the Asheville zone before hitting their last four.
-Ralph Russo reporting from New York.
---
11:55 a.m.
UConn women's coach Geno Auriemma says the burden of living each year for the three weeks of the NCAA Tournament wears on him, but he's not yet ready to hang up his whistle.
Auriemma, who will turn 62 on March 23, begins his 28th straight NCAA tournament on Saturday against 16th-seed Robert Morris, hoping to lead the Huskies to an 11th national championship and a fourth straight. Robert Morris coach Sal Buscaglia has announced that he will retire at the end of the season, ending a 38-year coaching career.
Auriemma, who is in his 31st year at UConn, said that got him thinking about how long he will continue to coach.
''I kind of got up this morning to come here today and I can't say it was exactly like it was 28 years ago, but it's not that much different,'' he said. ''So, as long as that is the case, I'm good for a while.''
-Pat Eaton-Robb reporting from Storrs, Connecticut.
---
11:54 a.m.
Bettors at a chain of Las Vegas sports books seem particularly enamored with Dayton on the second day of the NCAA Tournament.
The game between Dayton and Syracuse was the most heavily bet game of the day early Friday at the William Hill sports books. The game was drawing 17 percent of all money, topping the Hawaii-California game (10 percent) as the biggest draw of the day.
Dayton was favored by 54 percent of bettors as a one-point underdog. But 77 percent of the total money bet on the game was on the Flyers, meaning the bigger bettors liked Dayton most of all.
Bettors also believed Oklahoma would open its bid for a national title with a big game. The Sooners were 15-point favorites over Cal State Bakersfield, but 83 percent of the tickets written were on Oklahoma, and 93 percent of the money favored the Sooners to cover the big spread.
-Tim Dahlberg reporting from Las Vegas
---
11:15 a.m.
Some small-school nets are getting a chance to shine on college basketball's biggest stage.
The ones sent to St. Louis for the first and second rounds of the NCAA Tournament were found to be longer than regulation Friday, setting off a frantic search across the city for replacements.
Missouri Valley associate commissioner Jack Watkins, tournament director for the site, told The Associated Press that regulation nets were found at Fontbonne University.
The Division III school is located about 15 minutes west of the Scottrade Center.
The nets were strung up after Wisconsin completed an early walk-through, only 15 minutes before the Badgers and Syracuse began warming up.
-Dave Skretta reporting from St. Louis.
---