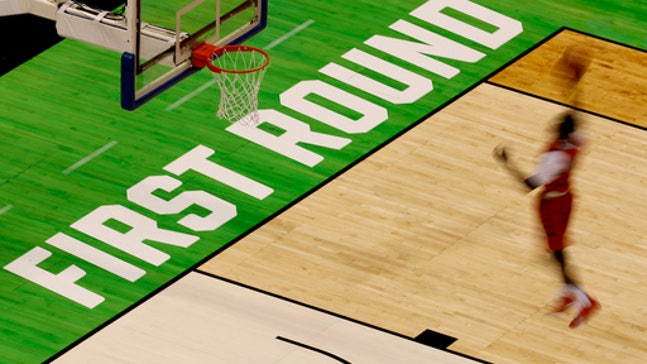 The Latest: Refs say Cincy dunk was still on fingertips
Published
Mar. 19, 2016 2:13 a.m. ET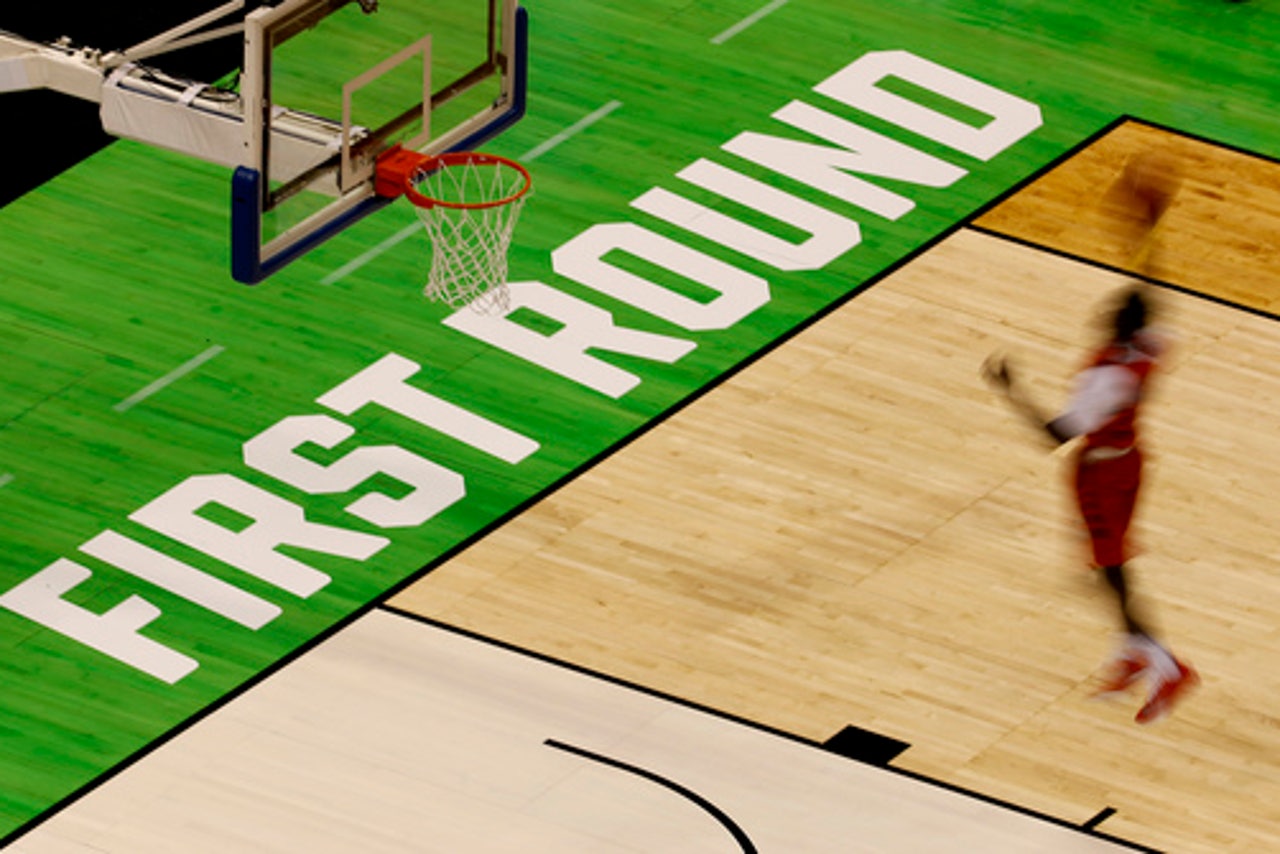 The Latest on the second full day of the men's NCAA Tournament, including games being played in St. Louis; Spokane, Washington; New York; and Oklahoma City (All times EDT):
1:10 a.m.
Officials in Saint Joseph's 78-76 victory over Cincinnati ruled the ball was still on the fingertips of Octavius Ellis when the clock hit 0.0, thus ruling his dunk no good that would have forced overtime.
A statement released by the officials cited Rule 11, Section 3, Article 1 regarding the mandatory use of instant replay. Officials went to replay because it determined whether a ''try for field goal entering the basket was released before the reading of zeroes on the game clock.''
The basket would have forced overtime. Instead Cincinnati was handed a second straight crushing loss after losing to UConn in four overtimes in the conference tournament.
- Tim Booth reporting from Spokane, Washington.
---
12:35 a.m.
Cincinnati's Octavius Ellis sat on the stool about 15 feet from the basket for more than 2 minutes after his dunk was ruled to have been after the buzzer, sending Saint Joseph's to a wild 78-76 win over the Bearcats on Friday.
Ellis' dunk off a pass from Troy Caupain came just moments after the clock turned to zero. Officials reviewed the play for several minutes before decided the ball was not out of Ellis' hands when the clock hit 0.0.
It was the second straight crushing loss for Cincinnati after losing in four overtimes to UConn during the American tournament.
Ellis sat silent on the stool while the Hawks celebrated. St. Joseph's coach Phil Martelli and many of the Hawks' players came over and patted Ellis on the shoulder. Ellis was eventually surrounded by his teammates, put his face in a towel and walked off the court.
St. Joseph's took a 78-76 lead on Isaiah Miles' 3-pointer with 14 seconds left, what proved to be the game-winning points - by a tenth of a second.
- Tim Booth reporting from Spokane, Washington.
---
12:20 a.m.
A halfcourt buzzer beater from No. 11 Northern Iowa over No. 6 Texas has officially made 2016 the best year for double-digit seeds in the first round of the NCAA Tournament.
Ten teams seeded No. 10 or lower won their games in the round of 64, besting a record of nine set in 2001 and 2012.
12 a.m.
If only the last Michigan-Notre Dame football game was this entertaining.
V.J. Beachem made a 3 and then a fallaway from the baseline to put Notre Dame up 64-59 with 3:01 at Barclays Center in front of a load and packed house for a couple schools with large fan bases in New York.
The night session attendance was 17,502.
And that last Notre Dame-Michigan football game was won 31-0 by the Irish in South Bend in 2014.
---
11:45 p.m.
Notre Dame and Texas look hungry to slow the tide of double-digit seeds taking over the NCAA Tournament.
After being down in the first half, Texas has a lead over Northern Iowa midway through the second half, while Notre Dame has pulled within 3 points of Michigan with about 8 minutes left.
---
11:30 p.m.
Now that he's done breaking down what the brackets might end up looking like, Joe Lunardi can focus on just one team at the start of the NCAA Tournament.
Lunardi is the color analyst for Saint Joseph's basketball, a position he's held for the past 26 seasons. Lunardi is courtside on Friday night as the eighth-seeded Hawks faced No. 9 seed Cincinnati in a first-round game.
Lunardi has become a college basketball celebrity for his work with ESPN analyzing and estimating what the NCAA Tournament will look like before Selection Sunday arrives. But his full-time job is serving as assistant vice president for marketing and communications at Saint Joseph's.
The Hawks led Cincinnati 41-40 at halftime.
- Tim Booth reporting from Spokane, Washington.
---
11:25 p.m.
James Farr had 18 points and 15 rebounds, fellow big man Jalen Reynolds added 12 points and No. 2 seed Xavier pulled away late for a 71-53 victory over pesky 15th-seed Weber State in the first round of the NCAA Tournament on Friday night.
Remy Abell added 11 points and Trevon Bluiett had 10 for the Musketeers (28-5), who never trailed the Big Sky Tournament champs in advancing to play seventh-seeded Wisconsin for a spot in the Sweet 16.
---
10:45 p.m.
No surprise, yet another team seeded No. 10 or lower is ahead in the NCAA Tournament.
This time it's No. 11 Michigan, which doubled up No. 6 Notre Dame 26-13 during the first half of their first round game on Friday night.
Still a long way to go, but if Michigan wins, can't really call it a surprise given the way this round of 64 has played out.
A Michigan win would give teams seeded 10th or lower 10 wins in the first round - a tournament record, according to STATS. Double-digit seeds already have nine wins in the first round, tying a record also accomplished during the 2001 and 2012 tournaments.
---
10:40 a.m.
A quick AP poll tidbit: Michigan State is the highest-ranked AP team to ever lose in the first round of the NCAA Tournament. It was ranked No. 2 in the poll released Monday.
---
10:15 p.m.
Carrying the marquee for the underachieving Pac-12, No. 1 seed Oregon showed no nerves playing as a top seed and rolled past No. 16 seed Holy Cross 91-52 on Friday night in a West Regional first-round game.
Chris Boucher led Oregon (29-6) with 20 points , while Dillon Brooks and Elgin Cook both added 11 points as the Ducks won their ninth straight and advanced to the round of 32 for the fourth straight season.
---
9:05 p.m.
With 11:13 left in the second half, West Virginia and Stephen F. Austin had combined for 23 made field goals and 23 turnovers.
--Ralph Russo, reporting from New York
---
8:55 p.m.
Oklahoma guard Buddy Hield was surprised when he heard that Michigan State lost to Middle Tennessee State in first-round action Friday.
While Michigan State was struggling, Hield was busy scoring 27 points to help his Sooners get past Cal State Bakersfield. He had an idea that things weren't going well for the Spartans, who beat the Sooners in the Sweet 16 last year.
''I heard the rumors,'' Hield said. ''I knew it was a tight game, but I don't know who lost.''
Once a reporter told Hield about the upset, Hield said he felt for Denzel Valentine, one of Hield's toughest challengers for AP Player of the Year, and Lourawls Nairn, who like Hield, is from The Bahamas.
''I really like watching those guys,'' Hield said. ''They're my friends. That's tough.''
--Cliff Brunt, reporting from Oklahoma City
---
8:45 p.m.
Oregon is finally standing up for the Pac-12.
The No. 1 seed in the West Region, the Ducks are leading 43-25 over No. 16 seed Holy Cross at halftime.
It's been a miserable start to the NCAA Tournament for the Pac-12 with five teams eliminated. Utah is the only Pac-12 school to advance so far and Oregon appears on its way to joining the Utes in the round of 32.
Chris Boucher is leading the way for Oregon. The 6-foot-10 forward has 11 points, including three lob dunks and a 3-pointer.
-- Tim Booth reporting from Spokane, Washington
---
7:30 p.m.
Perhaps Wisconsin should have watched a few minutes of Middle Tennessee State.
The Blue Raiders seemingly scored at will in their 90-81 upset of Michigan State on Friday, shortly before the Badgers took the floor against Pittsburgh.
Wisconsin proceeded to miss 13 of its first 15 shots and struggled to reach double-digits before settling into a 22-16 halftime deficit.
This is clearly not the same Wisconsin as last year's national runners-up, when Frank Kaminsky and Sam Dekker provided instant offense. But at the Badgers still play defense and it's keeping them in the game.
- Dave Skretta, reporting from St. Louis.
---
6:15 p.m.
Go back to fantasizing about Powerball -- the dream of the perfect men's bracket is no more for 2016.
Michigan State losing the eighth 15-2 upset in NCAA Tournament history dismantled millions of brackets, leaving no perfect brackets for players who submitted entries through CBS Sports, Yahoo and ESPN.
Users on ESPN were so sure the Spartans would win, more picked No. 1 seeds North Carolina, Oregon, or Virginia to lose in the first round even though a top seed has never been taken down in the first round of the NCAA Tournament.
---
5:40 p.m.
Yale and Penn might be Ivy League rivals, but the Elis' stunning victory over Baylor in the men's NCAA Tournament sure got the Quakers' women's team excited.
After all, it's not very often that anyone from their conference makes noise at the Big Dance.
During the drive south to Maryland, where the 10th-seeded Penn's women face No. 7 Washington on Saturday, ''the girls were in the back of the bus, cheering for Yale,'' Quakers coach Mike McLaughlin said.
When No. 12 Yale finished off No. 5 Baylor 79-75 on Thursday for the school's first NCAA win - in its first appearance in more than a half-century - Penn's players ''were celebrating like they won,'' according to McLaughlin.
Why?
''They knew, around the country, people would be talking about the Ivy League, which means talking about them,'' he explained. ''And I think that's a good thing.''
Ivy League women's teams have a total of two wins in the NCAAs - by Harvard (as a No. 16 seed in 1998) and by Princeton (with President Barack Obama's niece on the roster last year).
- Howard Fendrich reporting from College Park, Maryland.
---
5:20 p.m.
Quenton Decosey made what were probably the biggest free throws of his life. Decosey was fouled shooting a 3 by Anthony Clemmon with 2.1 seconds left in the game and Iowa up by 3.
Decosey made the first two and Iowa called timeout. He stepped up and made the last one to tie the score at 63. Iowa threw the ball away with a long pass and the Owls had one more shot with 1.3 seconds left but did not get a shot off.
- Ralph Russo reporting from Brooklyn
---
5:15 p.m.
If Michigan State losing isn't enough to prove the wackiness of this March, digest this: Lower-seeded teams are 11-9 in the NCAA Tournament through the first 20 games.
The Spartans' loss busted national title picks in roughly one-quarter of brackets picked by Yahoo! and ESPN users.
---
5:05 p.m.
Brackets busted: 27.3 percent of brackets in Yahoo! pools and 22.3 percent in ESPN pools had Michigan State winning it all. Only Kansas was a more popular choice.
---
4:50 p.m.
With Hawaii upsetting California, the Pac-12 fell to 1-5 in the first round with Oregon still left to play. The Ducks are a 1 seed facing Holy Cross, which made the field with a losing record as Patriot League Tournament champions.
Utah is the only Pac-12 team to advance so far. The league's seven representatives were tied for the most of any conference in the 68-team field.
---
4:40 p.m.
Idaho is warming up before its first-round game in the women's NCAA Tournament at No. 1 seed Baylor.
No surprise that the Vandals almost immediately are taking shots from long range.
Baylor and Idaho both have the same 37.1 shooting percentage on 3-pointers. But the Vandals have made more 3-pointers than the Big 12 champion Lady Bears have even attempted this season.
''They've made more 3s than I'll probably ever let my team shoot in the time I'm at Baylor,'' said coach Kim Mulkey, whose Lady Bears open NCAA play on their home court for the fourth year in a row.
Idaho is second nationally with 341 made 3-pointers this season, trailing only Sacramento State's 386. Baylor is tied for 298th with its 118 made 3s.
- Stephen Hawkins reporting from Waco, Texas.
---