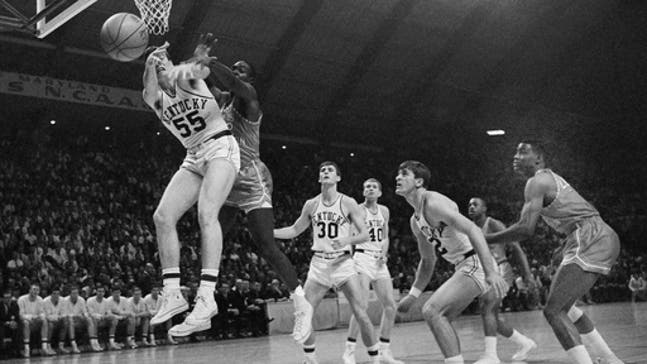 Texas Western's championship looks different 50 years later
Published
Mar. 18, 2016 12:54 p.m. ET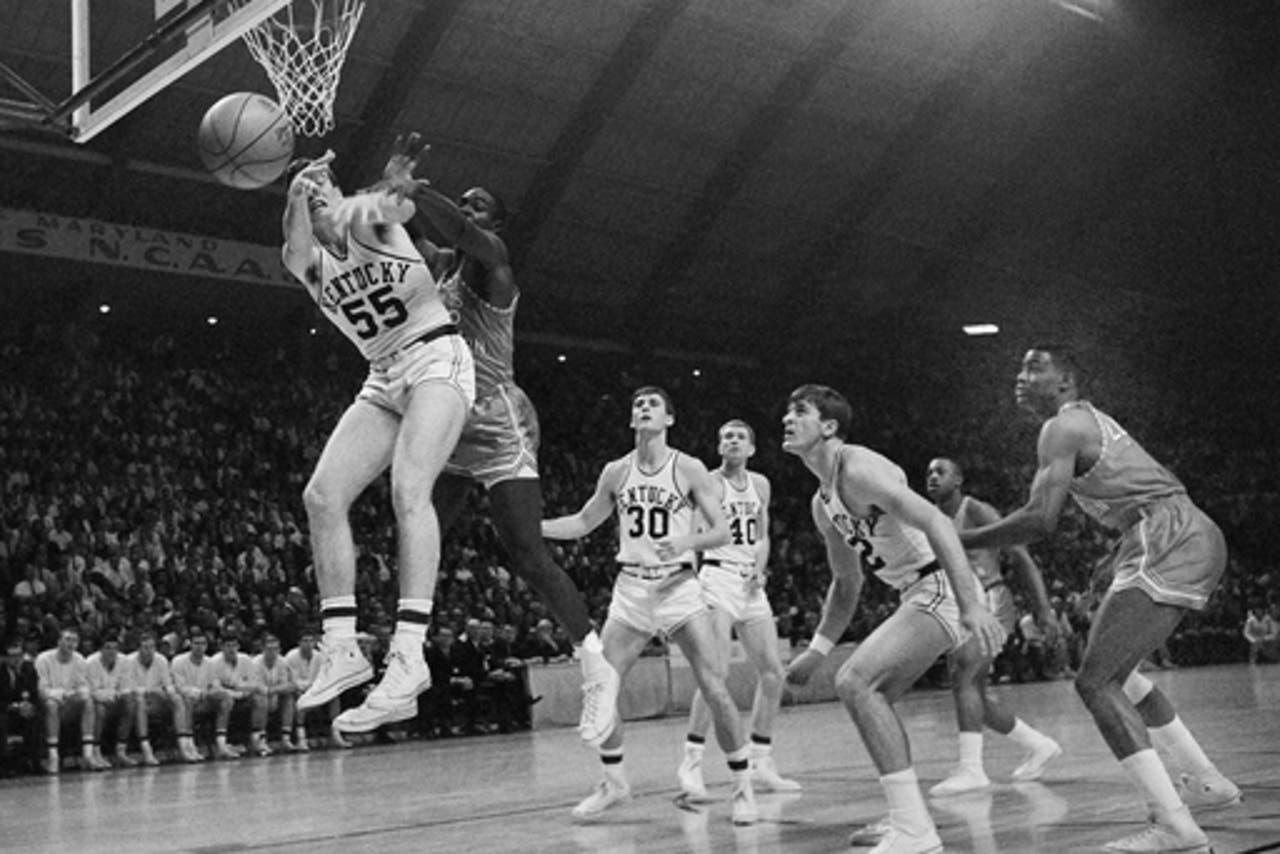 The names aren't remembered individually but what they did as a team is etched in the minds of America, not just American sports.
Fifty years ago, Texas Western started five blacks - Willie Worsley, Orsten Artis , Bobby Joe Hill, David ''Big Daddy'' Lattin and Harry Flournoy - against Kentucky in the NCAA championship game on March 19, 1966 at Cole Field House in College Park, Maryland. It was a group recruited from all over the country by coach Don Haskins, and they were five of the seven African-Americans on the roster.
Today, after reading historical recaps and watching movies, people tend to think it was an immediate watershed moment in sports and civil rights. It wasn't. At the time it was a monumental 72-65 upset of a Wildcats team that featured a backcourt of Pat Riley and Louie Dampier - even if the Miners did finish with a record of 28-1.
John Thompson Jr., who went on to become the first African-American to coach an NCAA champion at Georgetown in 1984, was a recent college graduate when Texas Western won that day, not far from where he grew up in Washington D.C.
''I think it was great. I don't think people thought of it the way it is now,'' he said. ''Everybody in the neighborhood was well aware of what was going on, believe me we were aware. I remember being at the Boys Club to play ball the next day and what we were talking about was Big Daddy Lattin dunking. We were conscious of it but the way they talk about it now and the way it is portrayed now and that was the way it was. It was absolutely not.''
Time has the ability to keep the facts straight while changing certain things to the way we want them to be.
Texas Western wasn't the first college basketball team with African-American players and it wasn't the first to have success with them. The great San Francisco teams of the 1950s had Bill Russell and K.C. Jones on the roster and the Dons not only won a title, they repeated in 1956.
Just three years before Texas Western - now known as Texas-El Paso - won its championship, Loyola of Chicago won the title and the Ramblers started three blacks. The next year UCLA and coach John Wooden burst onto the national scene with its first title and the Bruins had three blacks as key players.
Part of the reason Texas Western has become the team recognized as the one that changed the way black players were looked at in college basketball is because the opponent was Kentucky and the fabled ''Rupp's Runts'' of coach Adolph Rupp. Kentucky was a team from the South where Rupp and many others weren't known for tolerant racial acceptance policies of the time.
''I think it was the difference between integrating with one person,'' Thompson said. ''It didn't eliminate quotas. People were still discriminated against, a lot of people were still discriminated against, but that was a start and that's the way I look at what they did. Every little bit helps. But it was a bite out of an elephant.
''It's portrayed now like all of a sudden white folks got religion because Texas Western won or we won the championship or Jackie Robinson integrated baseball, but that's not true at all. Any African-American athlete will tell you it was how many blacks would you take? It wasn't just the fact you were integrated. You were still under pressure for a lot of things. What they did was very significant. But it was a step.''
But people at the time didn't look at it as a very big step. The bigger news in most college basketball circles the next day was about the NIT championship game between Brigham Young and NYU.
After 50 years of retelling, and with the aid of the 2006 movie ''Glory Road,'' people now have a different way of looking at that day in 1966.
It was Haskins' most successful season in the 38 years he spent at the school. A gruff man known as ''The Bear,'' Haskins died in 2008 at the age of 78.
''I wasn't out to be a pioneer when we played Kentucky,'' Haskins, who was inducted into the Naismith Memorial Basketball Hall of Fame in 1997 with a career record of 719-354, had said. ''I was simply playing the best players on the team, and they happened to be black.''
A simple answer to a very complex time in the United States. The Civil Rights movement was going on and that basketball game played a part in making the movement a reality - even if it wasn't recognized that way immediately.
''It's like most things in life,'' Thompson said, ''as time goes on it gets more significant and I think it should be because people feel freer to tell the truth. It wasn't that everybody was a racist. Society accepted it and anybody who thought it was wrong, black or white, was afraid to stand up because they would be ostracized from society because that was accepted then.
''When I listen to people now I think that the first time a black man walked on the court that everything was fair. It wasn't, but it led to breaking down some of that.''
---