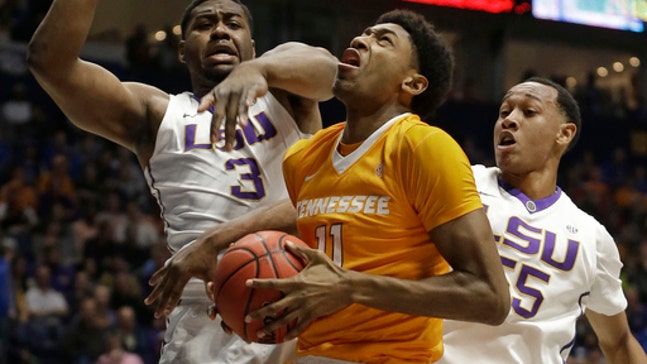 Tennessee optimistic about future after rare losing season
Published
Mar. 12, 2016 11:04 a.m. ET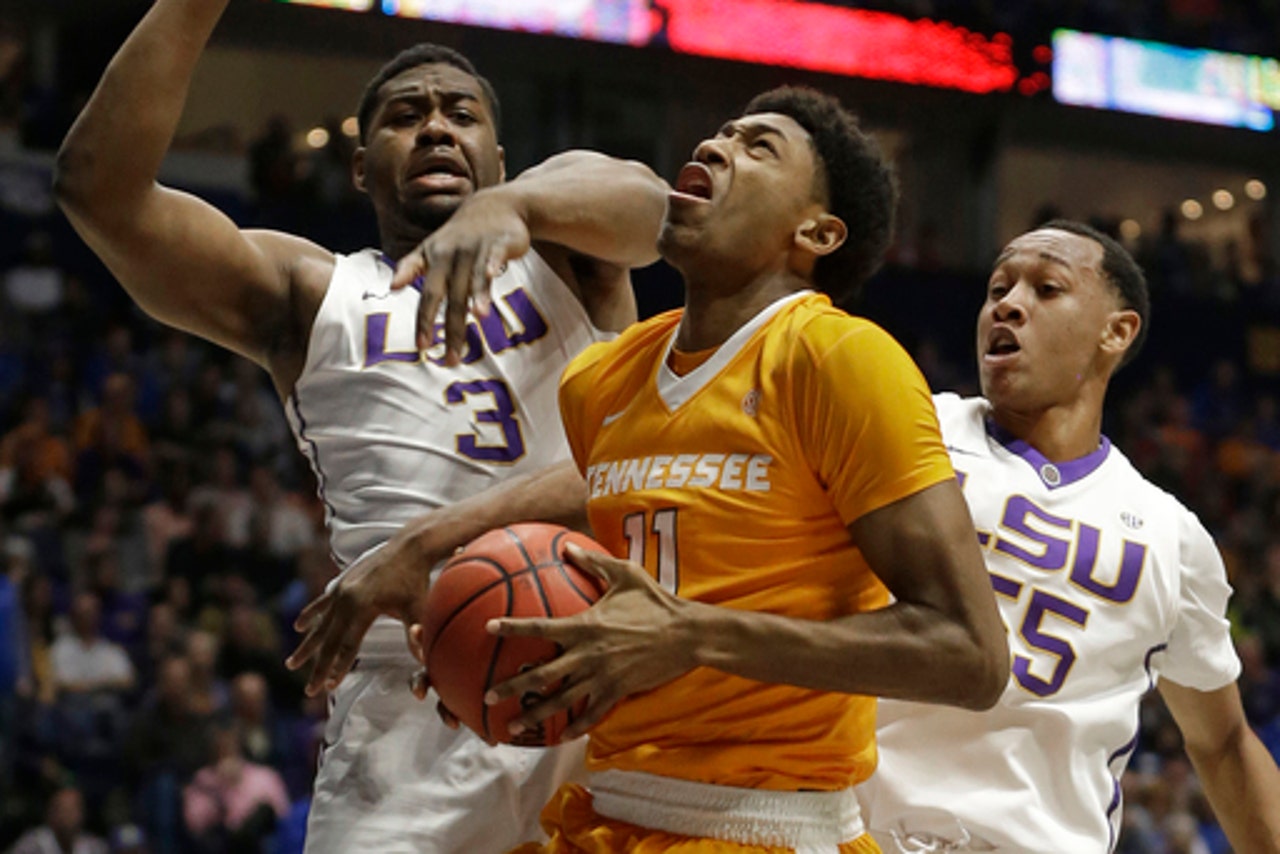 KNOXVILLE, Tenn. (AP) After posting a rare losing season, Tennessee hopes the potential it showed in the Southeastern Conference Tournament indicates it isn't far from developing into a consistent winner again.
Tennessee beat Auburn and Vanderbilt to reach the SEC quarterfinals as a No. 12 seed before an 84-75 loss to LSU closed out a 15-19 season, the Volunteers' first losing record since a 14-17 finish in 2004-05.
''We'll have a good offseason, and we'll be back and want to do more,'' Tennessee coach Rick Barnes said Friday after the LSU game. ''We want to come here, we want to win this tournament, and we want to obviously get to the NCAA Tournament. ... But you've got to work to get there. We're going to work hard to make that happen.''
This will mark just the second time in the last 21 seasons that Barnes won't be coaching in the NCAA Tournament, but he has stabilized a program that encountered plenty of recent upheaval. Barnes was Tennessee's third coach in as many seasons.
Barnes faces a tough challenge getting Tennessee back in contention for an NCAA bid next season. Three of Tennessee's top four scorers this season were departing seniors Kevin Punter Jr., Armani Moore and Devon Baulkman. The Vols also must replace Derek Reese, who made 15 starts as a senior this season.
The Vols discovered late this season how difficult it will be to replace Punter, who averaged 22.2 points per game before missing Tennessee's final eight games with a stress fracture in his right foot. Moore's ability to play any position on the floor made him one of the more unique players in this program's recent history.
''They're going to look back one day, these seniors, and even though they look at this record, it's not something we wanted, but they'll look back and know that they were a part of really trying to build what we're going to do going forward,'' Barnes said.
Tennessee needs Robert Hubbs III and Detrick Mostella to build on the momentum they established in the postseason. Hubbs and Mostella have struggled with consistency throughout their college careers, but they combined to score 30 points per game in the SEC Tournament.
''I think we do have a foundation in place moving forward that we can build on,'' Barnes said. ''But I've said before, I've always thought that Robert Hubbs should be our leading scorer this year. He's missed a lot of time in practice with injuries, but going forward, he's got something to build on.
''Detrick has gotten better. He really has. He's still learning how to play. He still gets himself in some situations, but you've got to love his desire and his competitiveness.''
Tennessee also got major contributions from freshmen Admiral Schofield, Shembari Phillips and Kyle Alexander. They'll be joined next season by five incoming recruits who signed with Tennessee in November.
But the biggest addition of all could be redshirt freshman point guard Lamonte Turner. The NCAA ruled Turner ineligible this season, but he earned raves for his work ethic and practice performance. Barnes said this week that ''we would have been a different team this year with Lamonte, there's no question about that.''
''I definitely think Coach Barnes is getting some great guys in here,'' Moore said before the SEC Tournament. I think he has some marvelous guys already in the program. They do a good job of just being in the gym, always showing a consistent level of work ethic. I think here in the next couple of years or so, Tennessee will be right back on the map.''
---