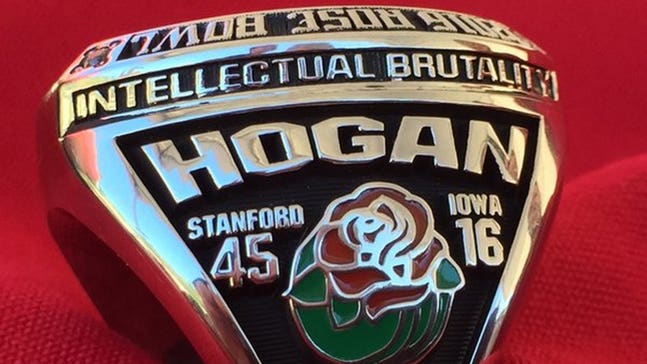 Stanford football celebrates 'Intellectual Brutality' with Rose Bowl rings
Published
Mar. 16, 2016 6:23 p.m. ET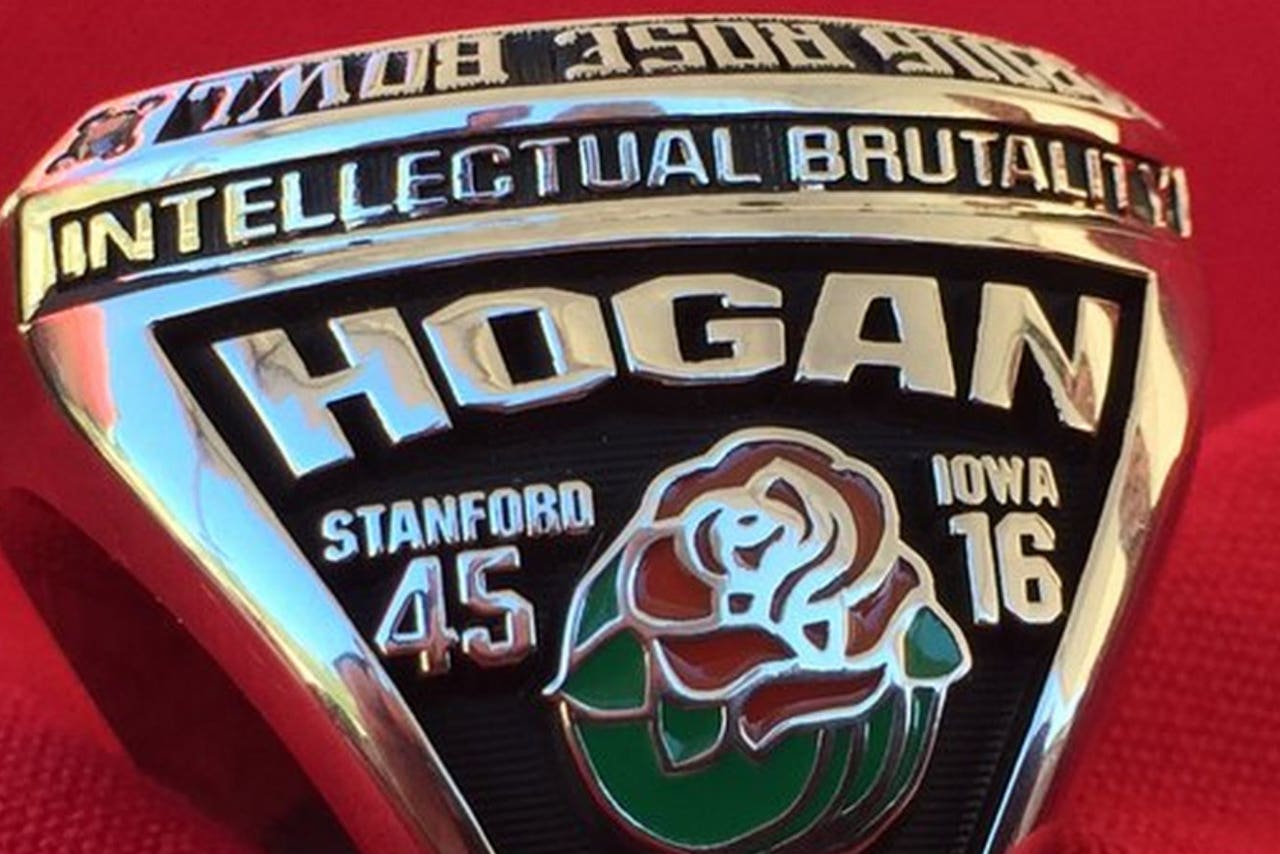 Stanford football received their rings for beating Iowa senseless in last season's Rose Bowl on Wednesday and boy, they sure are some rings. 
Stanford plays a very high-octane, pedal-through-the-floor, hard-hitting type of football. It's how they ended up with a 12-2 record and a No.3 ranking in the AP poll (though it's difficult to understand why they'd put No. 3 on a championship ring). Also, their football players are smart. Very smart. And they are very proud of that. In fact, it is of dire importance that they remind us at every turn how smart their football players are. Hence, these rings. These very Stanford football rings. 
The only way these could've been more Stanford is if they'd managed to work in a dig at the Hawkeyes somehow. 
---