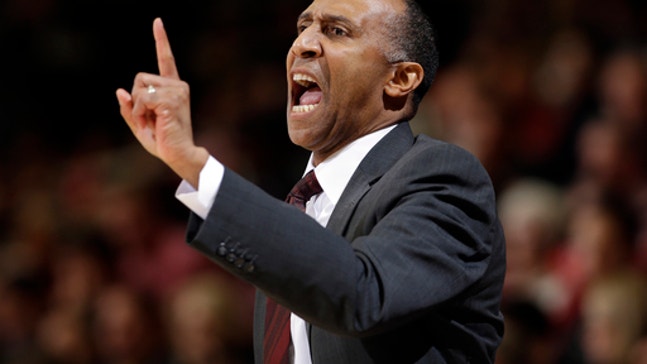 Stanford fires coach Johnny Dawkins after 8 seasons
Published
Mar. 14, 2016 9:19 p.m. ET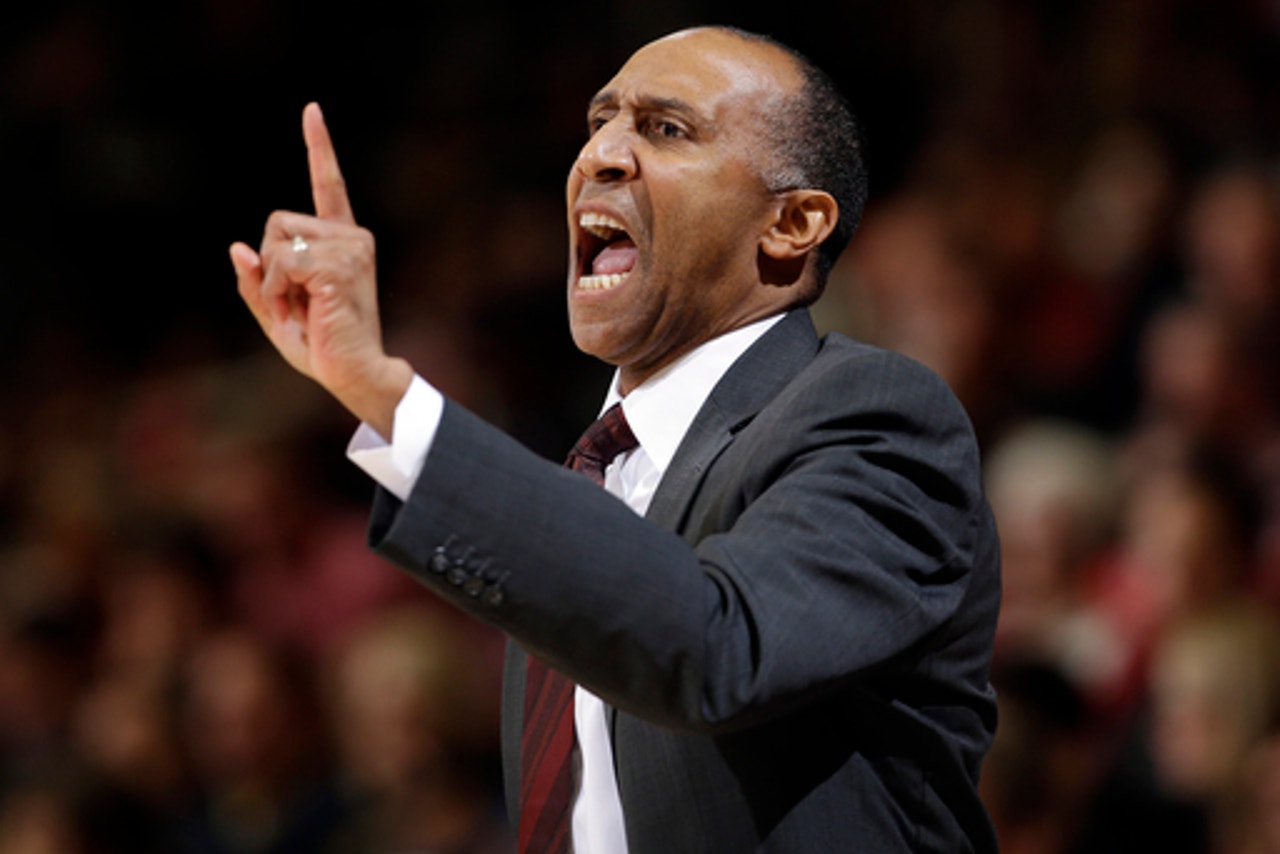 STANFORD, Calif. (AP) Johnny Dawkins was fired Monday after eight seasons as Stanford coach.
Dawkins guided the Cardinal to the Sweet 16 of the 2014 NCAA Tournament and NIT championships after the 2012 and '15 seasons, but Stanford went 15-15 this season and finished ninth in the Pac-12 Conference at 8-10. Dawkins was 156-115 during his Stanford tenure.
''I want to thank the Stanford community for playing such an important part in the lives of Tracy and I and in the lives of our four children,'' Dawkins said in a statement. ''While I am disappointed that we could not achieve the desired high level results, I leave proud of the tremendous young men who have given their all to the program and I know the future is bright for Stanford basketball.''
Dawkins came from Stanford after working as a top assistant at alma mater Duke under coaching mentor Mike Krzyzewski.
Athletic director Bernard Muir has begun a national search for a new coach.
''This decision was not easy and it was a very difficult discussion for both Johnny and me, but like everything else during his tenure at Stanford, he handled it with class, respect and the utmost concern for his student-athletes,'' Muir said. ''There are so many great things that Johnny was able to accomplish on The Farm, including improving the graduation rate, achieving an Academic Progress Rate of 1000, an NCAA Sweet 16 appearance and two NIT championships.''
Dawkins' status had been in jeopardy for several years. Muir acknowledged in the spring of 2013 that the program needed to reach the NCAA Tournament the following season for Dawkins to stay. Stanford then reached the Sweet 16, but Dawkins refused to say he felt any redemption at that point, even given all the injuries to key players and challenges during his time on The Farm.
He acknowledged he has been an athlete and coach long enough to understand the demands and expectations in a results-oriented business - and one year back in the tournament was just considered one important step for a program that wants to be an annual NCAA Tournament team again as Stanford used to be under former coach Mike Montgomery.
---