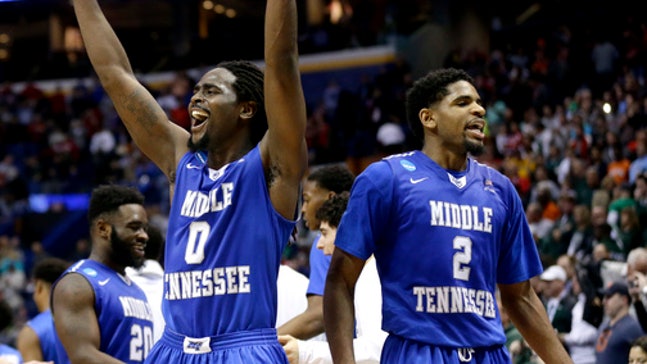 Spartans, other upsets mean time to reboot NCAA Tournament
Published
Mar. 19, 2016 3:34 a.m. ET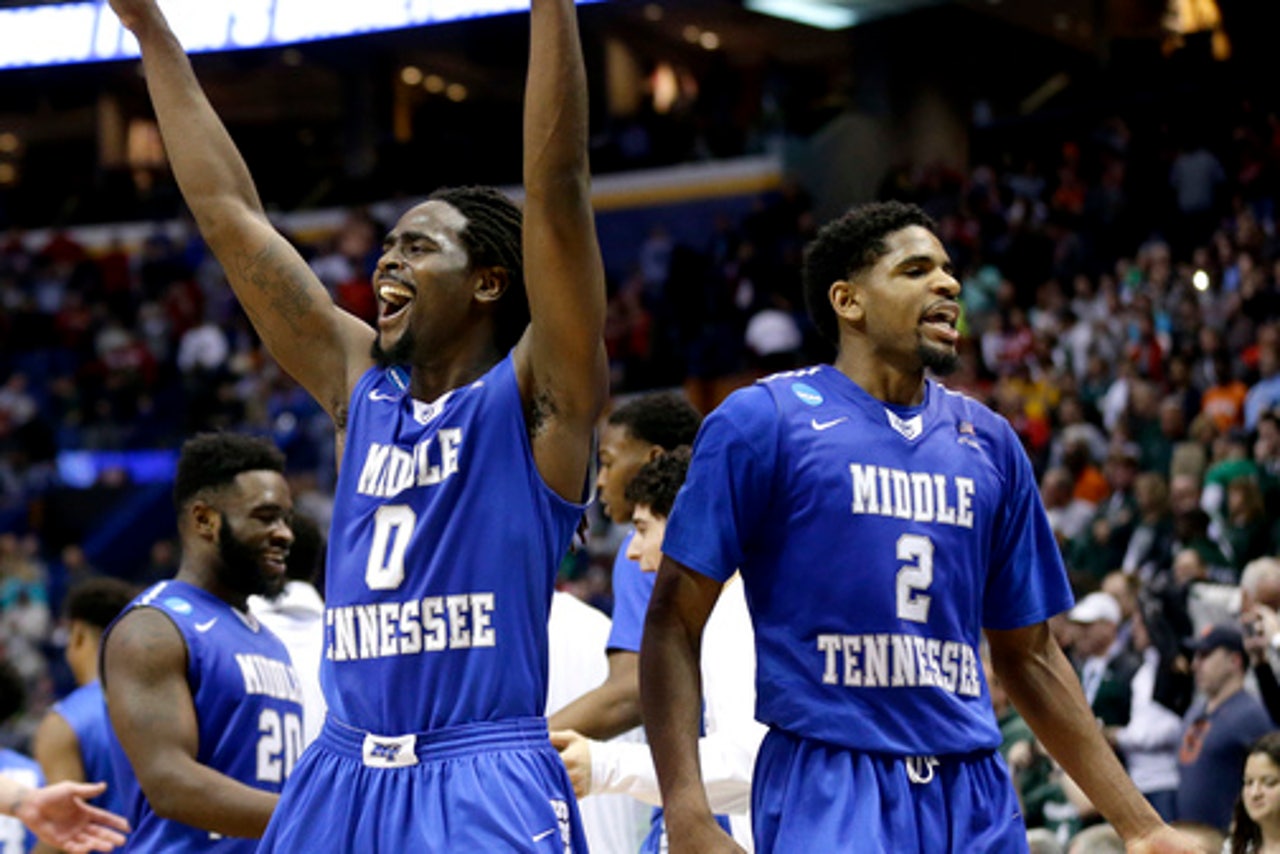 ST. LOUIS (AP) Nobody wants an NCAA Tournament mulligan more than Michigan State.
But the Spartans' spotlight as the biggest flop of the first round is one of many reasons it's time to reboot March Madness. Time to frame around the 32 teams left competing for a title.
Millions of bracketeers prove it: Nobody saw this set coming. The fantasy of a perfect bracket - already far unlikelier than Powerball - was dashed in 21 games despite all the permutations generated by ESPN, Yahoo and CBS Sports users. Hoops fans on ESPN thought a Michigan State loss to Middle Tennessee State was so unlikely that more picked one of three No. 1s - North Carolina, Oregon and Virginia - to be the first top seed ever to lose to a 16.
By the time No. 11 seed Northern Iowa beat Texas on a buzzer-beating halfcourt rainbow Friday night, the Missouri Valley Tournament champions became the record-setting 10th double-digit seed to win a first-round game. Three of the four No. 9 seeds also were victorious.
Indeed, it's been a tournament for the bracket underdog. Or at least the under-seeded.
So where do all these upsets leave the NCAA Tournament?
Well, the Jayhawks joined fellow No. 1 seeds Oregon, North Carolina and Virginia in surviving. But Kansas gets one of the hottest teams in the tournament in UConn in the next round, while the Tar Heels have to face Kris Dunn and Providence and the Cavaliers get perennial tournament darling Butler.
No sure things in that bunch of games.
Second-seeded Oklahoma will join the Jayhawks in trying to return some respectability to the Big 12 after another disappointing NCAA Tournament start. Meanwhile, the Ducks will be trying to do the same thing for the bruised and battered Pac-12, which also has third-seeded Utah alive.
The biggest winner so far might be the Missouri Valley, which had the Shockers roll through Vanderbilt in a play-in game before their easy win over the Arizona. Northern Iowa's heart-stopping victory over coach Shaka Smart's Longhorns made it a banner week for the mid-major conference.
''At this point, you're running on adrenaline,'' Wichita State coach Gregg Marshall said. ''We've got a lot of work to do, and we've got a great opponent tomorrow (in Miami). But it has been just a very grueling, very taxing several days, but it's been fun all the same.''
Michigan State - predicted champs on about one-quarter of ESPN and Yahoo brackets - gets one of many surprise trips home.
There was third-seeded West Virginia losing to Stephen F. Austin, fourth-seeded Cal floundering against Hawaii and sixth-seeded Arizona getting shocked by Wichita State. No. 5 seeds Baylor and Purdue went down Thursday, while No. 10 seeds Syracuse and VCU joined No. 11 seed Gonzaga in surviving.
''There's such great college stories this time of year, every year. We looked at it and said, `Guys, why not Middle Tennessee?''' Blue Raiders coach Kermit Davis said. ''It's going to be something after this weekend, and everyone is going to have a great, great moment.''
Just like the one the Shockers had, and same with Yale and Little Rock in advancing as 12-seeds.
In a season with this much parity, no seeding has proven safe.
''I think that people realize we're the real deal,'' said Lumberjacks star Thomas Walkup, who could just as easily be speaking for underappreciated teams everywhere.
''A couple of years ago, when we got an NCAA win they thought it was almost a fluke,'' he said. ''But I think now people are starting to realize that Stephen F. Austin is a really strong basketball program and really starting to make a name for ourselves.''
Plenty of teams that expected their 2016 legacy to last longer won't get that chance.
Start with the Mountaineers, who looked like a Final Four contender in giving overall No. 1 Kansas all it could handle in the Big 12 Tournament. They were soundly beaten by a Lumberjacks team playing its very own style, popping loose a plethora of turnovers and turning them into easy layups.
West Virginia's problems paled next to those at California, where a scandal involving an assistant coach and an injury to the Golden Bears' leading scorer contribute to their loss.
''I mean, it's tough for young guys to overcome,'' Cal coach Cuonzo Martin said. ''We still have to lace them up and play the game. I think Hawaii won the game. Obviously, a lot of factors - you can say this or that, but they won the game.''
But no surprise of the many that dramatically shifted the atmosphere of March Madness during the round of 64 can top Michigan State, the second favorite to Kansas in Las Vegas sports books after Selection Sunday.
''I don't care about next year. I don't even care about tomorrow right now,'' Izzo said after his team's listless 90-81 loss. ''Somebody's not happy unless they win it all. It just was disappointing that we didn't move farther than we did.''
---