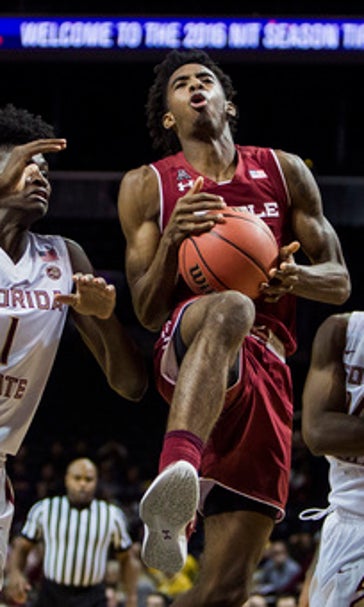 Rose has 26 points, Temple beats No. 25 Florida State 89-86
November 24, 2016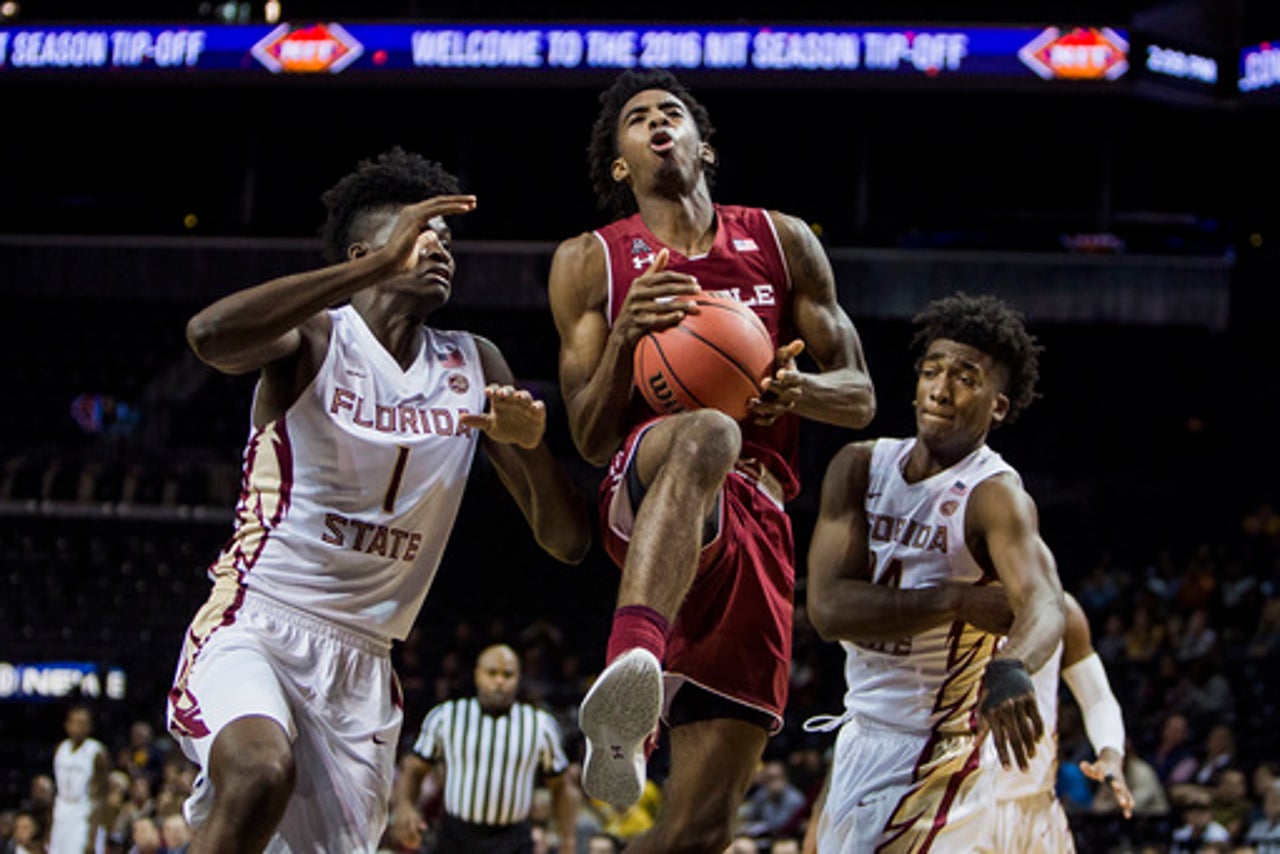 NEW YORK (AP) Little had gone right for the Temple Owls before they gathered around coach Fran Dunphy during a timeout. It would have been easy for them to lament their woes.
Instead, as Shizz Alston Jr. recalled, their message to each other was cloaked in defiance.
''We're on a big stage, we're not going out like this,'' Alston said after Temple's 89-86 victory over No. 25 Florida State on Thursday in the first game of the NIT Season Tip-Off. ''We want to fight back.''
Quinton Rose scored 26 points, including two free throws with 2 seconds left. Alston Jr. added 22 points and Obi Enechionyia had 16 points and eight rebounds for the Owls (3-2).
Dwayne Bacon had 22 points for the Seminoles (4-1). Jonathan Issac added 19 points. Xavier Rathan-Mayes had 11, and Terance Mann 10.
''They're so deep,'' Dunphy said about Florida State. ''So athletic. They can make shots, too.''
Trailing by 12 with 9:26 left, Temple went on a 15-2 run to take a 73-72 lead. The stretch began when Shawn Alston made a 3. That was followed by Rose's putback, Enechionyia's lay-in, two made free throws by Alston, and consecutive 3s from Alston and Damion Moore.
The Owls were able to extend their advantage to 85-80 after Enechionyia's made 3 with 3:18 left. But Trent Forrest's lay-in with 77 seconds cut the deficit to one, 87-86.
''They spread the floor,'' Florida State coach Leonard Hamilton said of Temple's offensive approach in the second half. ''They were shooting the 3s and they spread the floor, did a great job of taking us off the dribble when they got to the foul line.
''Give them credit: They did what they had to do.''
Florida State had a chance to win, but Isaac air-balled a layup attempt with four seconds left. Rose's two free throws sealed the win.
''We started making every shot we took,'' Dunphy said.
BIG PICTURE:
Temple: Coming off a berth in the NCAA Tournament, the Owls are looking for a repeat trip and a win over a Top 25 team is good for the resume. The biggest issue for Temple, though, will be its ability to defend well and, as Shizz Alston Jr. said, can the Owls win games comfortably?
Florida State: Following five wins against lesser competition, Florida State took a step up in weight class and was fairly impressive for 30 minutes. However, college basketball games last 40. The Seminoles vaunted defense was broken down repeatedly by Temple's guards and, as Leonard Hamilton noted, his team will get its fill of strong opposition once ACC play begins.
POLL IMPLICATIONS:
Temple: Despite the win, it is unlikely that the Owls will move into the Top 25. Temple had dropped close decisions to New Hampshire and UMass in its second and third games of the season.
Florida State: During his postgame press conference, Leonard Hamilton stressed one game does not determine the outcome of a season. But it may - and likely will - cost the Seminoles their No. 25 ranking.
NOTABLE
Temple: The National Invitation Tournament Tip-Off marks the sixth time in program history that the Owls participated in the early season event. Temple's six appearances are tied with St. John's for second most in tournament history; Arizona and Duke have made seven appearances apiece.
Florida State: The first of two NIT Tip-Off games marked the first time since the third round of the 2012 NCAA Tournament that the Seminoles were a nationally ranked team. Following a 62-56 loss to Cincinnati in the third round, the Seminoles finished the season ranked 10th in the nation.
QUOTABLE
''I think you can come up with a philosophical theory if you want to, but they just had a great night. They did a very good job. I'm sure they're hoping they shoot the ball that well for the remainder of the year. I'm hoping we don't defend as poorly as we did tonight and I don't think we will,'' Florida State's Leonard Hamilton, in response to a question regarding his concern about the Seminoles' defense.
UP NEXT
Temple: Will meet West Virginia in championship game Friday.
Florida State: Will meet Illinois in the consolation game Friday.
---
More AP college basketball at http://collegebasketball.ap.org and http://www.twitter.com/AP-Top25
---